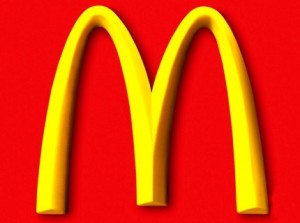 The name brands we grew up with may soon become brands recognized by people around the world. Packaged-food companies are targeting emerging markets for their wares and food-related exchange traded funds (ETFs) could hop aboard the gravy train.
Packaged-food companies like Kraft Foods (KFT) are stepping up their presence in the emerging markets by researching which products will sell, and then marketing the products accordingly, writes Mike Hughlett for Chicago Tribune. Food companies are increasingly more focused on the growth prospects of the emerging markets as developing economies are rapidly expanding and a growing middle class emerges.
However, Mike Mazzeo, a professor of management and strategy at Northwestern University's Kellogg School of Management, notes that food is "something where regional tastes are really strong" and "it's much more clearly tied with culture, so it's much more difficult to penetrate our products in their markets." Many countries also have strong domestic packaged-food brands that serve as tough competition to food multinationals.
Kraft has developed a solid footing in the overseas beverage industry with its affordable and multi-flavored, powdered-beverage Tang.
Campbell Soup Co. (CPB) has finally broken into China's and Russia's soup markets, which account for 50% of global soup consumption, after discovering that there is a cultural disposition to cook soup from scratch.
General Mills Inc. (GIS) has been successful in China with its salty Bugles corn snacks and its Haagen-Dazs ice cream. The growing Chinese middle class view Haagen-Dazs as an "affordable luxury."
Yum! Brands (YUM), the owner of Taco Bell and KFC, recently opened its 13,000th restaurant in India; the company is the fastest growing restaurant company in the country.
McDonald's (MCD) has long been a staple in growing countries, and in recent months it's been where most of the profits have been. McDonald's has been expanding into hot markets like China, India and Latin America.
For more information on the food industry, visit our food & beverage category.
PowerShares Dynamic Food & Beverage (NYSEARCA:PBJ): McDonald's, General Mills, Yum! Brands are components
Consumer Staples Select Sector SPDR (NYSEARCA:XLP): Kraft is a component
Vanguard Consumer Staples ETF (NYSEARCA:VDC): Kraft is a component
Max Chen contributed to this article.