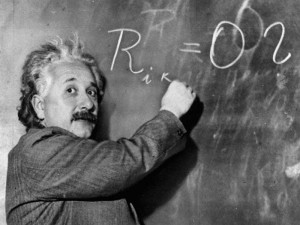 There are passive exchange traded funds (ETFs) that try to reflect a benchmark index and there are actively managed ETFs that try to beat the index. But what of the so-called "intelligent ETFs," which try to do a little of both?
The newly emerged intelligent ETF category has become a compromise between passive and actively managed ETF styles, writes Rich White for Investopedia. Intelligent ETFs have the potential to produce above-average performance at a low cost while offering the benefits and targeted exposures of passive ETFs.
An intelligent ETF tries to reflect an "intelligent index" – an index that uses quantitative analysis to select and periodically rebalance components. The intelligent ETF concept was pioneered by PowerShares in conjunction with the American Stock Exchange's intellidex brand indexes.
The PowerShares Dynamic Market (NYSEARCA:PWC) provides broad exposure across the whole U.S. stock market by tracking an index of stocks selected through quantitative measures and rebalanced quarterly. The Powershares Dynamic Market Intellidex draws 100 component stocks from the 2,000 largest and most liquid U.S. companies listed on exchanges. The stock selection is based on the following:
"Merit factors" such as fundamentals, valuations, timeliness and risk. The goal is to select stocks that can outperform in the current market.
Sector screens are applied to insure market-like sector weights.
Stocks are then chosen in large-cap and mid/small-cap bands to provide broad exposure while avoiding cap-weighted bias.
The advantage of the intelligent index approach over that of mutual funds is that an investor can be fairly sure that the ETF is not straying from the quantitative system through management intervention and management fees/expenses are lower than actively managed funds. Other firms have also contributed to the intelligent ETF genre with their own offerings:
Claymore Securities has developed a quantitative method to screen companies that hold valuable patents. Claymore/Ocean Tomo Growth (NYSE:OTR).
First Trust Portfolios has their AlphaDEX ETF series that track enhanced indexes created by the S&P by ranking and rebalancing components of the S&P based on growth and value factors. First Trust Utilities AlphaDEX (NYSEARCA:FXU).
XShares Advisors with TD Ameritrade and Zacks Investment Research created a "lifecycle" ETF, which reallocate U.S. equity and debt securities as each approach to their target maturity date. TDX Independence In-Target (NYSEARCA:TDX).
Max Chen contributed to this article.