Unless you've been living under a rock, 3D printing (aka. Additive manufacturing) was perhaps the hottest sector in 2013. Well-known player 3D Systems (NYSE:DDD) skyrocketed approximately 150%, fellow giant Stratasys (NASDAQ:SSYS) moved higher by approximately 50% matching Proto Labs (NYSE:PRLB) return, while the most speculative and volatile one of them all, Organovo Holdings (NYSEMKT:ONVO), outdid them all surging approximately 300%. Of course, with such hefty returns, one has to ask if there's still money to be made? Let's explore: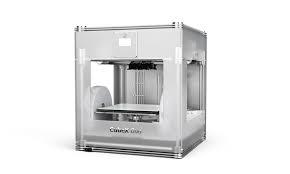 3D Systems
3D Systems is perhaps the most established one of them all, founded over 25 years ago (1986) and soon to surpass $500 million in annual revenue. That's a great chunk of revenue, however its market capitalization sits now at approximately $10 billion meaning the company has greater than a 20x price to sales ratio while having a price to earnings ratio north of 200x. These are definitely lofty valuations and has the company priced to perfection, which is always unnerving. However I feel the company will continue to perform well and should be bought, as all these companies mentioned, as a speculative investment since this industry is still in its infancy. The company has been showing outstanding growth the past years at 75% per annum and analysts are still expecting a very healthy 22.5% per annum growth rate for the next five years. I, however, think they are considerably underestimating the main catalyst being its immense growth prospects as its printers are starting to come down to the price level that everyday consumers can make a purchase and thus potentially open its market to hundreds of millions that currently are priced out. This became even more of a reality at the famed Las Vegas CES show earlier in the week and the great buzz and interest in continues to garner. Additionally, the company has shown to be quite adept at acquiring assets throughout the years which have only risen in value as this industry continues to evolve. I for one think its most recent acquisition last week regarding Xerox's (NYSE:XRX) printer design and material sciences team will prove to be accretive than analysts expect. Add in a great balance sheet with virtually no debt and approximately $3.25/share in net cash and I think 3D performs well in 2014.
Stratasys
Minnesota based Stratasys is well-established as well and showing a sizeable revenue base of $400 million annually. The company however is teetering at approximately break-even, which is discouraging especially as it trades as well at a lofty 85x enterprise value/EBITDA. Nonetheless, Stratasys should perform well I believe as its proprietary printing materials and systems market continues to grow aggressively while the company is coming in with a rock-solid balance sheet as well with no debt and over $12.50/share in net cash. Add in the great earnings performance with the company exceeding consensus estimates in each of the last four quarters and the company should continue to perform well.
Proto Labs
As stated above, Proto Labs had a stellar year and with the company's fundamentals and performance, I expect 2014 to be another solid year. The company trades at a much more reasonable 55x price to earnings ratio and 12x price to sales ratio, while also sporting a pristine balance sheet with virtually no debt and approximately $3 per/share in cash. Better yet, analysts are expecting a very strong 30% per annum revenue growth rate. With the company, like SSYS described above, exceeding consensus analyst estimates in each of the last four quarters, they may be surprisingly underestimating the growth Proto Labs has in the near future.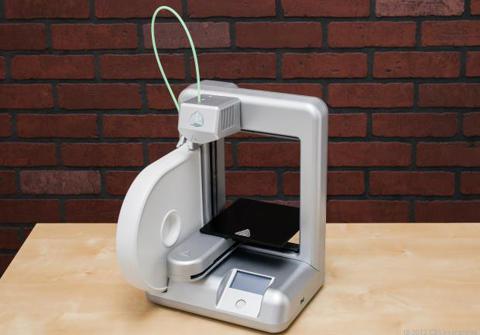 Organovo Holdings
San Diego, California based Organovo is undoubtedly the most speculative of these four companies mentioned. The company has yet to crack a million in annual sales and unlike these other three companies really has no viable product yet in the market. However, as we saw last year with the company's meteoric rise (which I was able to thankfully enjoy being a buyer at $4 per share), the potential here is significant. Organovo is in the advanced stages of patenting the ability to 3D print living tissue. This leaves massive growth for a company still well under $1 billion in market capitalization and showing virtually no debt and approximately $.70/share in net cash. Moreover, with the well-capitalized balance sheets and need for growth with the big pharmaceutical companies of the world (i.e. Pfizer (NYSE:PFE), Amgen (NASDAQ:AMGN), Merck (NYSE:MRK), etc.) there is the added bonus of potentially a very lucrative buy-out premium in the near future. Lastly, the company's management team shows itself to consistently be astute by having the uplifting this past year to the NYSE which allowed to it to have far more capital raising options to forging relationships with well-established companies such as Autodesk (NASDAQ:ADSK).
What are The Risks These Companies Face?
In addition to all the above factors mentioned above, it is worth noting that all of these stocks have sizeable short positions, from SSYS at 6% of its float to DDD at approximately 20%. Surprisingly, people continue to be bearish as we see recently a fellow SA author is short Organovo and Whitney Tilson is calling 3D Systems his short of the year and expecting a 90% drop. The common justification is that these companies trade at lofty valuations (which is discussed above), have expectations from analysts and the investment community that are running high, and products that may not be as well-received by the public as these companies consistently have been saying. I must point out that these are valid risks and definitely worth considering, however, like all investments, there are risks and rewards that must be weighed against one another and due to the great growth potential, solid balance sheets, and other factors described above, I feel the future rewards still outweigh the risks.
Lastly, with such sizeable short positions, this of course leads one to logically conclude that a short squeeze may be in the future if they keep appreciating the way they have and continuing to perform well. Firms like Brean Capital only add more fuel to that fire by recently raising its price targets yet again on DDD from $86 to $102 and SSYS from $135 to $144 or a former firm I worked with as an investment banker, Needham, remaining bullish as well with a $100 price target on DDD and $145 for SSYS. Again, as a caveat, these are not for the faint of heart and as always, please do just due diligence before making any investment.
Disclosure: I am long ONVO, . I wrote this article myself, and it expresses my own opinions. I am not receiving compensation for it (other than from Seeking Alpha). I have no business relationship with any company whose stock is mentioned in this article.