Editors' Note: This article covers a stock trading at less than $1 per share and/or with less than a $100 million market cap. Please be aware of the risks associated with these stocks.
In 2013 we saw the trend continue to grow of consumers opting for low calorie natural food and beverage items, bringing in solid sales numbers for companies manufacturing and selling such products. Natural foods including farm grown organics, GMO free, pesticide free, gluten free (NYSE:GF), and natural sugar substitutes are no longer fringe items in today's supermarket, but a growing segment in the industry. The natural products market grew more than 9% to $137 billion in 2012, while the conventional grocery market saw growth under 4%. The organic food market grew 10% annually compared to non-organics, which grew at only 3%. A number of companies catering to the healthier food market have seen their business and stocks rise in 2013-- and the trend should continue well beyond 2014.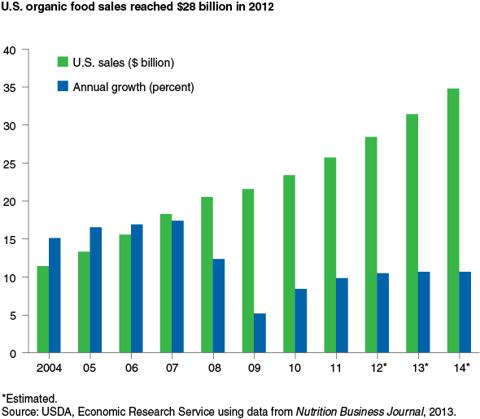 ANNIE'S MANUFACTURING NATURAL PRODUCTS IN TWO GROWING SEGMENTS
Annie's, Inc. (NYSE:BNNY) produces and sells prepackaged natural and organic foods including entrees, snacks, salad dressings and condiments. The company sells its products directly, as well as through distributors, to the mainstream markets and natural retailers throughout the U.S. and Canada. And while early last year I questioned whether Annie's could sustain its growth, I've become a convert as the company is solidly entrenched in two of the hottest trends in food today: organic and convenient prepackaged prepared food.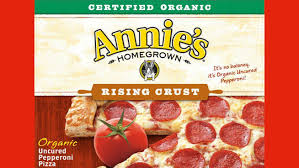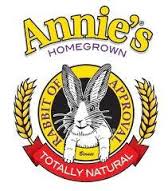 Organic food continues to be one of the fastest growing segments in the supermarket industry. Analysts estimated that the organic food market reached $28 billion in 2012 and it is expected to climb to $35 billion in 2014. According to the U.S. Department of Agriculture, 6.1% of disposable income is spent on at home food with the majority being spent on prepared foods. In 2012 prepared foods sales reached $34.2 billion with 60% of the sales via supermarkets. While supermarkets have been aware of the upward trend in both organic and prepared prepackaged food, and have taken advantage by increasing the amount of prepared foods they offer and stock, most don't produce organic or natural prepared foods- that's where Annie's has done a good job filling that void.
Annie's went public a year ago in March with an initial public offering of $19.00 and rose to an all-time high of $52.38 in October. Since then the stock has pulled back over 17% to close on January 8th at $43.95 per share. I think the drop will be short lived and Annie's stock will work its way back up as revenue continues to grow. The consumer has become accustomed to seeing natural, healthy, organic, and gluten free prepackaged foods on supermarket shelves. People are reaching for Annie's products as they used to reach for the big name food manufacturers' products. Customers, given a choice, would rather reach for a healthier product, as witnessed by the company now being number two in the boxed pasta market, second only to Kraft (KRFT).
Over the last five years Annie's has grown an average of 17% annually and expects the growth to accelerate in 2014, projecting adjusted net sales growth in the upper end of 18% to 20% guidance range. The company reported revenue of $170 million in fiscal 2013, up from $141 million in 2012. Net income rose to $11.5 million or $0.65 per share, up from $9.59 million or $0.26 per share in 2012. I look for Annie's and its stock to continue to grow as the company rides the wave of the organic and prepackaged foods.
SPROUTS - A SUPERMARKET THAT CLAIMS "HEALTHIER LIVING FOR LESS"
Sprouts Farmers Market (NASDAQ:SFM) is a young growing specialty retail supermarket selling natural and organic foods at a lower price than its competitors. The company went public in August with an IPO price of $18.00, then promptly jumped to over $40.00 per share making it one of the best performing IPOs last year.
What may set this small but aggressively growing retailer apart from its much larger competitor is its price structure, which is reflected in the company slogan, "Healthy Living for Less." And while that's great for the customer, as an investor it does come with risks. Such aggressive pricing has made the profit margins very slim, 1.97%, which leaves very little room for error. Whole Foods (NASDAQ:WFM), on the other hand, has made a business on charging its customers a premium for natural and organic foods, which has given it the nickname, "Whole Paycheck." While at this time I don't see Whole Foods in any real danger from Sprouts, competition and a sluggish economy has forced Whole Foods to be more competitive in its pricing structure and is testing a new customer loyalty card program -- "Hello 365"-- that gives customers a 10% discount on the company's "365" private lable line.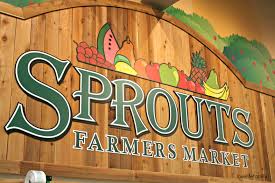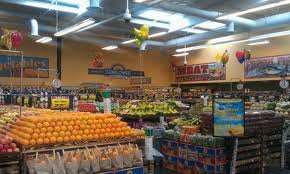 Sprouts posted $633.6 million in revenue for the three months that ended September 29, up 24% compared to $510 million the same period 2012. Net income rose to $11.5 million, up more than $10 million from the previous year's quarter. For the seven weeks ending November 17th, net sales came in at $341 million; comparable store sales were up 13.7%, or 22.8% on a two year stacked basis.
Sprouts stock still sells for a premium, closing on Jan 8th at $38.45, but is well off its 52-week high of $49.45. The company is also trading at 64 times forward earnings, higher than Whole Foods, which trades for 29 times forward earnings. Sprouts has a high P/E ratio of 114.79, but that could be explained due to its high growth potential. The company is still a small chain with 165 locations in 8 states, compared to Whole Foods, which operates over 300 stores throughout the U.S. and Canada. However, the company has high expansion goals: it opened 19 stores in 2013 and according to CEO, Doug Sanders, the company has more than 55 leases approved for 2014 and beyond, 30 of which are signed-- including six in Kansas and Georgia-- making it one of the fastest growing natural and organic markets in the country. According to its latest 10K filing, the company has a goal of 12% or more annual new store growth for at least the next five years.
While I see Whole Foods as a more stable investment, I like Sprouts's growth potential. It's a new breed of health food retailer that offers quality products at a lower cost and does an excellent job of giving the customer a positive shopping experience. The stock is pricey, and I'd like to see a bigger dip before entering, but I think that as the company continues to grow and revenues continue to increase so will the stock. And this year it should reach and exceed new highs.
STEVIA FIRST - PRODUCING NATURAL, ORGANIC SUGAR FREE STEVIA
I've written earlier about Stevia First (OTCQB:STVF) and its microbial fermentation method for developing quality stevia on an industrial scale. Stevia is the fastest growing zero calorie natural sugar substitute on the market today. The global stevia market reached $302 million in 2012 and is expected to reach $490 million by 2016. And while I believe that a major bottler like Coca-Cola or Pepsi at some point will be interested in Stevia First's fermentation method-- as this method will propel the company to be a leader in the natural zero calorie sugar substitute market-- it is not the only method that Stevia First is developing to produce quality stevia. Stevia First is also the only company in the U.S. that is testing, breeding, and growing organic stevia on an industrial scale, and expects to have its product on store shelves sometime in 2014.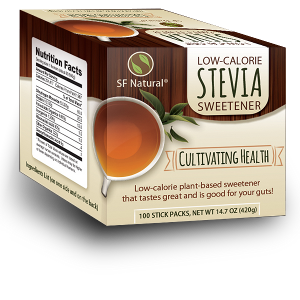 Late last year Stevia First announced it succeeded in planting, cultivating, and harvesting its organic stevia, and signed a distribution agreement with GAB Innovations, a distributor of premium natural health care products. While I am a big proponent of the company's development of its fermentation process to produce quality stevia at a lower cost than conventional methods, there is still a large and profitable market for both organic products and a natural sugar free substitute, as the sugar substitute market is expected to grow to $13.7 billion industry by 2018.
Catalysts I think to look for in 2014 are the completion of its pilot stage fermentation process, thus moving toward full scale production, the continued crossbreeding and harvesting of its organic stevia plants, and a goal late in the year to merchandise its fermentation process stevia and its organic stevia in both single packets and in bulk. In the last 3 months, as the company moves closer to production, the stock has soared 37%, closing on January 8th at $0.47 per share. I believe that, as the company gets closer to actual production and sales, not only will some of the large bottlers take interest in the fermentation process, but also once the company begins to produce revenue I see the stock rising significantly.
BOULDER BRANDS - RIDING THE GLUTEN FREE PREPACKAGED FOOD MARKET
Boulder Brands, Inc. (NASDAQ:BDBD) is a supplier of GF and health and wellness products to retail outlets in the U.S. and Canada. Company brands include Smart Balance, Earth Balance, Bestlife brands, and gluten-free products Udi's, Glutino, and Gluten-Free Pantry brand. The company is another example of being at the right place at the right time, as it continues to ride the healthier food trends, especially GF.
Gluten free diets were originally designed for a small segment of the population suffering from celiac disease, but today the shift toward GF products is being driven by consumers looking for a healthier alternative, better digestive health, and weight management. This has brought the GF market to a value of $3.77 billion in 2012 and is projected to reach $6.2 billion by 2018, based at a CAGR of 10.2.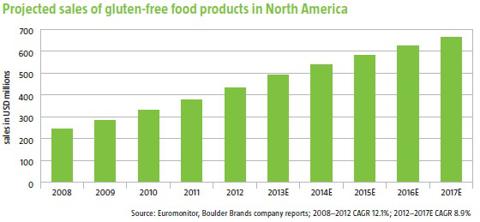 On December 23rd Boulder Brands announced its latest acquisition, $48 million for EVOL Foods. The purchase of EVOL gives the company a broader product range with EVOL's all-natural frozen burritos, entrees and quesadillas. While EVOL products target the health and wellness customer with ingredients that are organic and free of antibiotics, hormones, and artificial preservatives, it will also attract the mainstream consumer as more people choose the healthier option when available.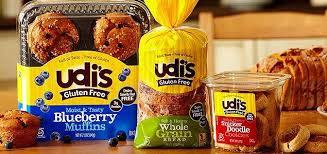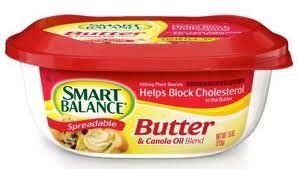 Boulder Brands stock rose over 20% YTY closing January 8th at $16.09 per share. Much like Sprouts, Boulder Brands has a very high PE ratio, 104.39. However much like sprouts, this is a growth stock; over the past few years the company has made a number of acquisitions and now carries five separate brands and over 200 products.
In November Boulder Brands released its third quarter earnings. Net sales increased 17.0% to $118.5 million compared to $101.3 million in the third quarter of 2012. EPS was $0.08 in the third quarter, compared to $0.03 in the same quarter 2012. The company raised its FY 2014 sales to be in the range of $540-$550 million up from earlier estimates of $515-$525 million.
While I've been skeptical about the GF trend in the past, labeling it a fad, I think with consumer sentiment moving beyond GF for celiac suffers, this segment has legs. And in 2014 I look for GF products to continue widening its presence on grocers' shelves with Boulder Brands being one of the companies leading the way. If the GF market continues to grow, I see the global food conglomerates will enter the GF market. And if that does happen, Boulder Brands could reap the benefits by being a target for acquisition by one of the major companies.
CONCLUSION
Today's consumer is demanding healthier choices and it is reflected in the growing natural, organic, zero calorie natural sugar free, and GF free markets. All four companies previewed have a great opportunity to be leaders in their fields in 2014. And while these young growth companies each carry separate risk levels, I think Sprouts, Annie's, Stevia First, and Boulder Brands are positioned for big gains in the coming year.
Disclosure: I have no positions in any stocks mentioned, and no plans to initiate any positions within the next 72 hours. I wrote this article myself, and it expresses my own opinions. I am not receiving compensation for it (other than from Seeking Alpha). I have no business relationship with any company whose stock is mentioned in this article.