The Historic Past
Since its earliest days the Internet appeared to be like King Midas, the legendary Greek monarch, because everything touched, either by the King or by the Internet, turned into gold.
During the era when King Midas transformed all that he touched into gold, a story tells us about a fabulous hoard of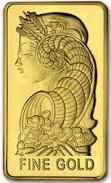 gold and diamonds that lay in Africa and belonged to King Solomon. The happenstance of golden value created by the Internet and of diamonds sold by an Internet vendor, Blue Nile Inc. (NASDAQ:NILE) reminds me about an intriguing investment opportunity with the company.
Investors still hold to the legend of the Internet's magical powers for creating riches. Their belief prevails whether investing is done through the Internet's social networking, search engine or retail selling sectors.
Unimaginable Wealth
Anticipation of bequeathed riches has been motivated by the great success of Internet entities such as Facebook (NASDAQ:FB), Google (NASDAQ:GOOG) and Amazon (NASDAQ:AMZN), reminiscent of King Solomon's gold. I tell of a retailer, Blue Nile Inc., which is involved with sales of jewelry, and is more closely associated with King Solomon's diamonds than with his gold. It may be more productive to invest in the company then in retailers who quickly come to mind when we mention the word "Internet."
Blue Nile Inc. sells quality jewelry and diamonds at low prices on the Internet. The company began in 1995 when Doug Williams of Williams & Son Inc. of Seattle started a website to sell diamonds online. Blue Nile was founded in 1999. It provides consumers with an easy way to buy engagement rings, wedding rings and fine jewelry.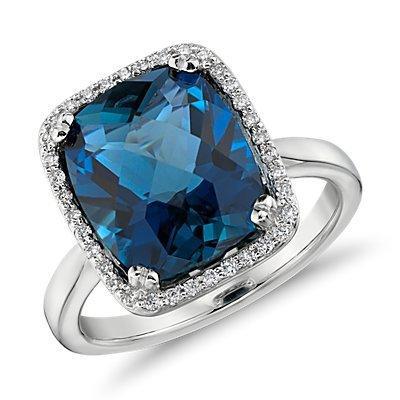 The key feature of its interface is the ability of consumers to search through thousands of diamonds by carat weight, cut, clarity, color and other characteristics, have their selection mounted and sent to their home on a basis of the consumer's non-committing approval to purchase.
Motives to Invest
Before you learn more about Blue Nile and the risks that may cause losses along with attributes that indicate potential gains, I discuss other Internet retailers and suggest why or why not one should invest in them. You should have proper information to decide whether investing with Blue Nile may show a higher rate of return than with more celebrated merchants.
History of Internet Retailing
The US Commerce Department tells that 5.2% of all retail sales (2012) are directly made on the Internet. Only one out of every twenty items sold in America is transacted on the Internet. This seems much too low when one recalls the Internet's rapid development. It's inviting to believe that Internet sales growth now and in the future will occur at an ever-increasing rate. Ease of purchase and wide product availability now offered will attract new buyers and entice past ones into making more purchases.
When one looks to the Internet for retail investment opportunities, Amazon.com is a place to begin. It has shown amazing growth since its origin in 1994. Its stock price rose from $4.25 per share in January of 1998 to $405.63 per share in December 2013. Amazon sold more than $62 billion in 2012, and claims are made that it will reach $100 billion by 2015.
Amazon's exclusive one click checkout is frictionless. Its presentation of goods is clear and logical. Amazon purchased other Internet retailers such as Zappos, which it bought in 2009 for $1.2 billion, and Quidsi, a retailer that sells diapers and soap, which it purchased in 2012. It is building an infrastructure by purchasing companies that produce high tech equipment and software that will enable Amazon to further lower its handling costs. It has partnered with many small merchandise suppliers to provide a more extensive array of merchandise than if it attempted to sell specialized merchandise on its own.
Amazon's earnings record is on-again, off-again. Its stock value keeps rising because many believe that the basic business model is now very profitable, but actual profits are crushed by its large capital investment and its intent to enable performance improvement in the future. Amazon and its stake holders hope that large capital investment will make its business more stabile and profitable in years to come. Its high P/E ratio indicates that investors have great hope about Amazon's future. Because of Amazon's large size and maturity, I don't wish to include it with the "golden" opportunities that this article seeks.
Other Internet-only retailers such as Overstock.com Inc. (NASDAQ:OSTK), PC Connection Inc. (NASDAQ:PCCC) and United Online Inc. (NASDAQ:UNTD) are public companies that have reached between $850 billion and $2 billion in annual sales. All three have had flat sales for the past three years along with unexciting income results. All three have recently had large increases in their stock prices. They also don't seem to be the "golden" treasure that one might find at the end of the rainbow because their equity value has recently risen so rapidly and their growth appears to have flattened.
There are a few large private Internet retailers like Wayfair, recently privatized, Jones Group and Newegg.com, whose sales are in the $1 billion to $3 billion range. They appear to be doing well. Since they are not public companies, it is difficult for us to know much about them nor to invest with them.
Organizations that operate traditional stores have expanded into Internet retailing. Many of them, such as Macy's (NYSE:M) and Bed, Bath & Beyond (NASDAQ:BBBY), have done quite well with their Internet ventures. It is rare to find an organization based with traditional stores whose Internet sales are significant when compared to its in-store sales. Traditional stores don't fit our search model for investment opportunity since their prime business is contained within physical sites, and not with Internet sales.
There exist a myriad of smaller to medium sized vendors. Many have small sales, under $100,000 ranging to those with a few million dollars in annual sales. These stores may not be matured or large enough for us to evaluate their potential for growth. What remains is mid-sized companies with annual sales extending from a few million dollars to about $350 million annually. I hope that within the rank of these retailers lie prospects in which we may discover our treasure. Many have shown a record of recent sales growth and profitability. Some have shown amazing innovative merchandising development
Evaluation of Blue Nile
I discovered Blue Nile after viewing many websites, 10-Ks and other financial data for a large number of Internet vendors. I was intrigued that it may offer a large rate of return. Of course, when one seeks a more substantial rate of return one embraces more risk. This type of situation is called speculation since it doesn't fit into the mold of mainstream investing. On a statistical basis speculation makes sense when an up-side gain appears to outweigh a down-side risk.
I believe Blue Nile's potential gains outweigh its risks.
Blue Nile offers benefits for both the consumer and the vendor. Young people who are just starting out, who have not reached their economic potential, may purchase beautiful, affordable engagement rings for their affianced at below market price while the Internet retailer may gain a small profit that adds to its business success. The recipient of the jewelry becomes especially happy because the gift is much nicer than expected. The retailer who obtains the small profit is not thought of as greedy by the buyer because the price paid was so low and the retailer may expect positive recommendations to new customers.
Blue Nile's website is easy to navigate, brimming with educational material for first time buyers and clear in its presentation. Terms of sale are unambiguous and the selection of merchandise and the completion of sales are easy to perform. These two qualities lead to completed sales.
Diamond rings account for 70 percent of Blue Nile's sales, and other diamond jewelry account for an additional 20 percent. The company offers thousands of independently certified diamonds and more than 150,000 loose diamonds in their online inventory, at any given time, as well as several hundred settings.
In 2008, its share of the U.S. engagement ring market rose to 4.5% from 4%. The average price of a Blue Nile ring dropped from $6,200 in 2007 to $6,000 in 2009, but the average carat weight of 0.90 remained constant. In 2006, the site set an online diamond purchase record with the sale of a $1.5 million 10-carat, Flawless diamond. In September 2011, Blue Nile sold a diamond engagement ring that cost more than $300,000 through its iPhone app.
The company has low gross margin in the range of 20% ...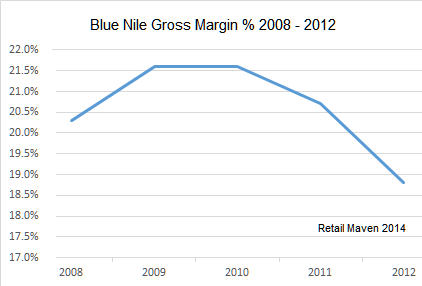 ... and when compared to the gross margin of companies that maintain traditional stores such as Tiffany (NYSE:TIF), which approach 55%, the results show an enormous difference in the retail price for products that may appear identical.
If Blue Nile and Tiffany & Co. are offering an essentially identical item, the Tiffany price of $10,000 will sell at Blue Nile for $5,630. Blue Nile competes with traditional jewelry stores such as Tiffany & Co. and Zales along with online retail stores such as James Allen and Angel City Jewelers. It promotes itself as a supplier of ethically sourced diamonds.
What risks and difficulties May Blue Nile may encounter?
A few conditions exist where Blue Nile has costs that exceed traditional retailers:
Cost of Merchandise: Blue Nile does not own or stock diamonds in its "inventory." Instead it applies the common business practice of purchasing only when the customer makes a purchase from it. This purchasing practice adds a few percentage points to its cost.
Credit card discounts: Credit card discount costs are greater on the Internet than they are in traditional stores.
Shipping: Blue Nile supplies free shipping on orders more that $200. Nevertheless, shipping is part of the cost whether it is paid by Blue Nile or the customer.
Insurance: Blue Nile charges 2/10 of one percent insurance fee.
These costs add to a small differential over what traditional stores might incur.
Difficulties that may reduce customer's acceptance of Blue Nile as an ideal place to purchase jewelry are:
Inability to initially see and handle the item being purchased while making a choice.
Difficulty with ring sizing.
Risks to Blue Niles position as the prime Internet jewelry retailer are:
Danger that competition that sells jewelry on the Internet may grow and improve operations.
Expansion of well-financed traditional retailers into the Internet jewelry business that will divide Blue Nile's business.
The greatest threat to Blue Nile as the prime Internet retailer of Jewelry may be stated in one word, AMAZON. Amazon, because of its instinct for retailing, great technical resources and large financial ability, represents a major threat to every retailer whether traditional or Internet.
Benefits of operating without traditional stores and selling solely on the Internet.
Prime benefit conducting business as an Internet operation is that a sales organization may offer a much lower cost, especially when it sells items that are small in size, and are easily handled.
Sales tax need not be charged in most states (exceptions are New York and Washington State).
Telephone sales assistance incurs much lower cost then with a face-to-face sales staff.
Seasonal trends may be adjusted simply by making website changes instead of conducting store rearrangement.
Organizational growth is easily scaled up without large monetary investment.
International sales may increase without extensive in-place participation in foreign markets
Customer convenience, shopping from home, is easier than visiting stores.
Shopping with Blue Nile is risk free. Unless customers are pleased with the selection they may return it for a full refund.
Opportunity for gaining greater gross margin because differential with competition is so large that customers purchasing jewelry will not be as sensitive to small markup changes as they are with commodities. Blue Nile may increase its prices by a small amount without much danger of loosing sales.
Blue Nile's advantages of growth and profitability clearly outweigh the small disadvantages outlined. They execute the business so well that it would be difficult for a competitor to quickly overtake them, and the market is such a great multiple of their size that they have enormous room to grow.
If the above analysis is not enough to convince you of Blue Nile's potential, think of the possibility for them to introduce new products into their offering such as watches and expensive gift items.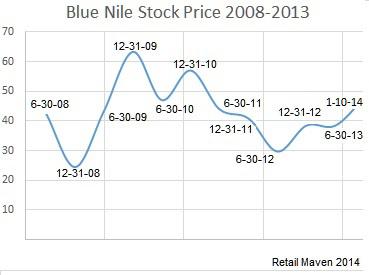 Blue Nile's stock price appears to oscillate like the waves on a lake after a large stone has been thrown in. A nice mid-point in price now exists that may encourage you to invest.
Blue Nile's 10-K
Disclosure: I am long NILE. I wrote this article myself, and it expresses my own opinions. I am not receiving compensation for it (other than from Seeking Alpha). I have no business relationship with any company whose stock is mentioned in this article.
Additional disclosure: Purchased NILE today at apx. 2PM.