We've got another helicopter serving deal on the table to consider. CHC Group (HELI) is a large global operator looking to get public again after a private equity buyout in 2008. The proposed deal value is $530M with JPM, Barclays and UBS leading the charge. The deal is expected to price Thursday night, January 16th.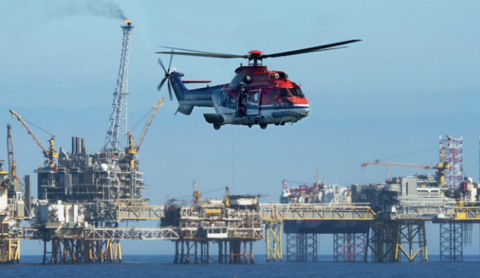 In this case timing is everything - The two most direct comparable companies are up over 100% each in the past 12 months. If the market remains good this deal could trade up from the $17 mid-point to over $20.
Erickson Air-Crane (NASDAQ:EAC) which struggled to get out the door in April 2012 but made it out by pricing at $8 - well below the $13 to $15 proposed range. EAC broke the $8 issue price and languished for the rest of 2012. 2013 was a much different story with the shares moving up sharply from the start of the year to peak at $28 in May. Most of those gains have been consolidating right around the $20 level where the stock is now.
RigNet (NASDAQ:RNET) which delivers networking services to these remote platforms and locations has had a huge run in the last year, doubling from $20 to the current $42/share. To be fair RigNet is a technology company so in some ways is not comparable on a valuation basis but they are another direct play on this market.
Another direct "helicopter-based" comparable in PHI (NASDAQ:PHII) which provides the same services but limits their scope to the Gulf of Mexico. This shares have had their ups and downs over the years but for the past three years it's been mainly up with consistent gains that started from the $20 level.
Valuation Multiples
As the included table shows the average TEV/Sales for this group is 2.5x with a range of 1.2x to 3.8x. At the current midpoint of $17/share this puts the market capitalization at $1.3B. Adding the pro-forma debt of $1.1B it puts the proposed valuation at a fairly low 1.3x TEV/Sales.
Growth Story of Cyclical Business?
Generic air transport businesses tend to sell at low multiples. When business is good premium rates and high utilization can drive high profits. But these conditions tend to ebb and flow.
A growth investor looking at HELI has to consider whether or not they believe that ocean-based rigs for energy (and possibly for other things longer term) is a secular trend supporting long-term growth. The company cites a number of forecasts for deepwater spending, floating rigs and production platforms that suggest growth at 2x or 3x general economic expansion.
As a company HELI touts 10% CAGR on the top line from 2011 but all that growth was 2011 to 2012, growth in 2013 was nominal. However margins did increase in 2013 which enables the company to still position itself as a growth story despite the decelerating top line growth rate.
Valuation
We'll take this as a growth story and give it a market multiple and a 10% growth rate. Their accounting for earnings is a little tricky as they exclude much in showing "EBITDAR" margins of 31%. Specifically costs associated with helicopter leasing seem operating in nature but are excluded.
For our quick analysis we will exclude other costs including depreciation but include helicopter leasing costs and finance charges since these are actually real expenses in running the business. (Accounting rules these days seem to confuse more than assist investors.)
Total debt post offering will decline from $1.6B to $1.1B and financing costs will decline. Interest rates on the debt are 9.25% to 9.375%.
Our assumptions for valuation are CY revenues of $1.9B, a contribution margin of 30% or $571M less helicopter costs ($200M) and financing charges ($150M) for "real" operating income of $221M. This suggests a valuation of $2.2B using a multiple of 10x which is in line with revenue growth.
Shares outstanding will be 76M to 80M depending on the final demand for the IPO. Taking the mid-point and using just market capitalization we arrive at $28/share. This compares well with the proposed $17 mid-point of the range.
As a sanity check the $3.3B pro-forma TEV would be 1.75x sales and still below average for the group.
Disclosure: I have no positions in any stocks mentioned, and no plans to initiate any positions within the next 72 hours. I wrote this article myself, and it expresses my own opinions. I am not receiving compensation for it (other than from Seeking Alpha). I have no business relationship with any company whose stock is mentioned in this article.