The healthcare industry seems doomed to be in a constant state of flux and uncertainty. As the House enters the weekend with an important bill on the table for healthcare reform, many investors are worried about how the bill could affect future profits.
Particularly at risk are prescription drug companies which will likely be required to accept whatever schedule the government deems "fair" when it comes to reimbursing them for patients medications. And while the long-term effect on our economy and on the freedom of commerce are very serious, I believe that a few pharmaceutical stocks are trading at "worst case scenario" prices and could offer bold investors significant opportunity. In particular, I am looking at Warner Chilcott (WCRX) as a healthy and growing company likely to trade higher in the coming months.
Warner Chilcott recently made a significant strategic acquisition which puts it in a place where it should be able to grow earnings tremendously. On October 30, 2009, the company acquired the branded pharmaceutical business of Procter and Gamble. The spinoff allowed P&G (NYSE:PG) to pick up some much needed capital, while giving WCRX an attractive portfolio of new products to market in North America and Western Europe.
To quote the company's CEO:
This is a transformational acquisition that extends our presence to include many of the major pharmaceutical markets around the World and significantly enhances the scale and diversity of our business. Importantly, the increased scale afforded by this deal provides us with the ability to pursue a broader range of R&D projects to fuel our long-term growth. ~Roger Boissonneault, CEO
Not only did the transaction give the company additional products to cross sell to its current stable of clients, but the purchase also included manufacturing facilities in Puerto Rico and Germany. Now that WCRX has a diversified suite of manufacturing locations it can increase efficiency which should directly affect profitability.
Is the US Dollar Reversing Again?
The thing that particularly caught my eye in relation to WCRX was the extremely attractive valuation. After making the acquisition, the company is expected to generate $3.41 in earnings for 2010 and $3.78 for the following year. Now 2010 earnings will be an increase of 80% over 2009 which is quite impressive. But investors are right to assume that this growth is a one-time event and will not likely be repeated.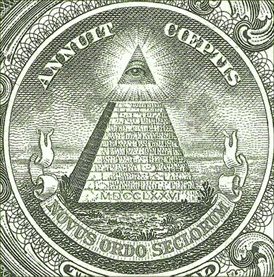 However, despite the strong earnings potential for the company, WCRX is currently trading at 7.4 times the expected earnings for 2010. That's a pretty low multiple even if WCRX were to remain stable with no future growth at all!
There are a couple of red flags that investors should be aware of and may be part of what is causing the company to trade at such a discount. The first is obviously the regulatory environment surrounding healthcare reform. WCRX could certainly have its average price for branded pharmaceuticals cut which would impact profitability. Secondly, the company has a large debt load of $3.0 billion. While cash flow appears to be high enough to easily service this debt, the liability adds another layer of risk to the company.
One way to potentially benefit from a rebound in the share price while still holding an acceptable amount of risk would be to buy out of the money calls. Specifically, I am looking at the July 30 calls which can be bought for roughly $0.55 per share. Obviously, WCRX would have to rise more than 20% for these calls to be profitable, but given the cheap valuation and the uncertainty right now, the stock is priced very conservatively and any resolution to outstanding concerns could cause the stock to rally sharply.
When investing, one should always be on the lookout for sectors and industries that are trading at a discount due to unnecessary fear or dislocations in the market. These opportunities are often very lucrative as long as risk is properly managed. So consider WCRX as an exciting opportunity, but make sure that you have an exit strategy if the improvement does not turn out to be as expected.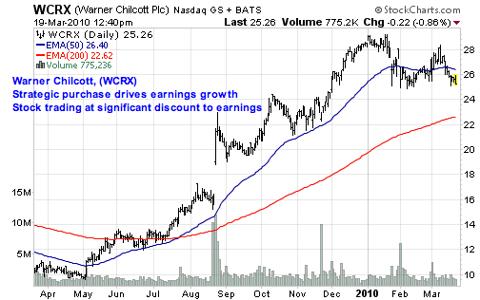 Click to enlarge
Disclosure: Author does not have a position in WCRX