Here's a fun chart to consider: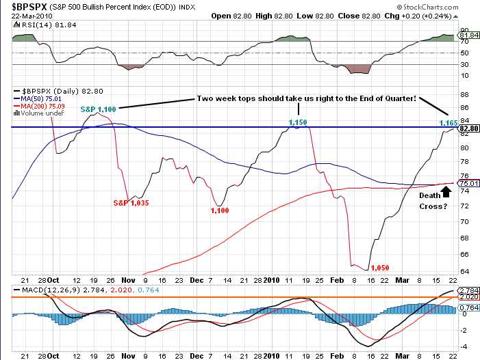 Click to enlarge
This is the S&P 500 Bullish Percent Index, which is a measure of the percent of stocks in the index that are currently trading with Point and Figure buy signals. Bullish Percent Levels higher than 70% are considered overbought and below 30% is considered oversold. We hit a high of 88 in September of last year and haven't been below 50 since last March's crash. Notice a move down to just 64 cost the S&P close to 10% in February so, believe me - you don't even want to think about what will happen if we hit 30!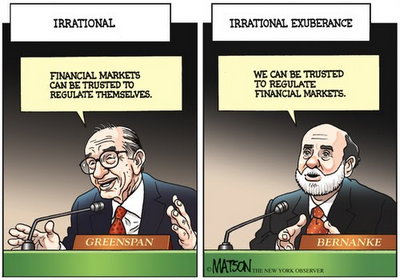 Note these tops can last for a couple of weeks. That fits in fine with our reasoning for cashing out last week and moving to the sidelines to watch this nonsense unfold, as funds scramble to put up the best possible Q1 numbers between now and next Wednesday, in the hopes of getting investor capital off the sidelines and back where they can charge some fees.
A funny thing about funds that most people don't consider is that, in a cyclical market, the WORST funds to put money into are often the ones that just posted the best performance, because their strategy is often stretched. Logically, you should be looking at the worst performing funds and trying to find one that backed something (like natural gas last Q) that you feel may be recovering. Of course, that's not human nature and funds will do ANYTHING to get themselves on the top of those lists to attract the investment bucks in Q2.
Taking a look at our sector 'spider' [SPDR] charts, we see the amazing run we've had since Feb 8th and, like our index charts, we want to be aware of those blue lines (20 dma) as a sign of short-term weakness, which means we're very concerned with XLB (with builders reporting this week), XLE (oil must hold $80) and XLU (possibly hopeless due to consumers being unable to pay bills).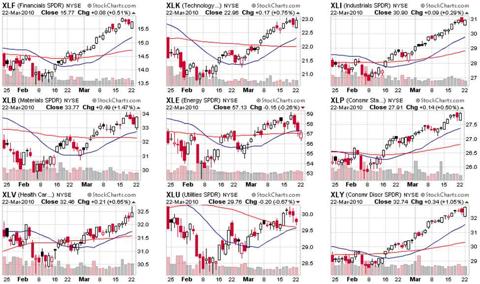 Click to enlarge
Think of the sectors as a bunch of little tugboats, pulling the large S&P barge. One or two of them may not be pulling in the same direction as the group and that would have little effect on the broader index, but as more and more of the little indexes begin to line up and pull in the same direction, the big index begins to turn and, once you have a majority pulling in one direction, the remaining stragglers have no choice but to get in line. So far, Consumer Discretionary, Health Care (surprising) and, of course, Technology have been bucking the downward trend so those will be watched closely, along with our already troubled indicators.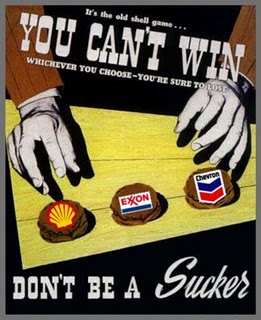 Yesterday the markets were broadly saved by a spectacular take-down of the dollar, which opened at 1.347 to the Euro at 9:30 and fell to 1.357 by 12:30, which rocketed the commodities and the related sectors from a very poor open. This morning the Euro is back to $1.349 which tells us the currency manipulation is US-based, probably coming in hot and heavy as the NYMEX is rolling their contracts today.
Currently there are just 23.5Mb of open contracts scheduled for April delivery, about 1/2 of Cushing's capacity, virtually guaranteeing draws on our reserves for the month of April. That may spur investor interest but they'll have a hard time spurring demand for the 342M barrels that are currently scheduled for delivery in May, which is 8 times more oil than Cushing could possibly process. Not to worry though, the 350M barrels they had at the beginning of the April contract period were traded over 4Bn times during the past month and only 23.5M of those barrels were actually wanted in what is clearly the world's largest shell game.
In other game news: Google (NASDAQ:GOOG) has stopped censoring search results in China but, to avoid having to face down Chinese tanks that come to arrest Sergey and Larry in Mountain View, they have dropped their Google.cn site and are re-directing users to the uncensored Google.hk (Hong Kong) site. This puts the virtual ball back in China's court as they will now have to cut Google off by cracking down on routing users from the government-approved ".cn" site to the unapproved site.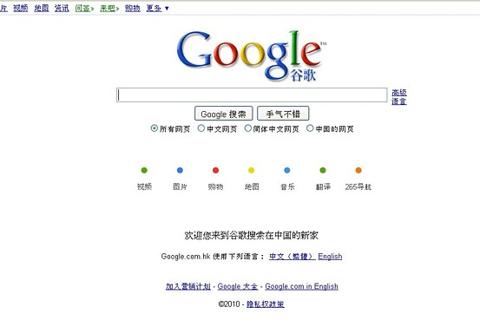 Click to enlargeLi Yizhong, Minister of the Ministry of Industry and Information Technology, said the company would have to bear the consequences of being "unfriendly" and "irresponsible." Officials have also defended their rights to regulate the Internet. Google's chief legal officer, David Drummond, said the company's decision to redirect Chinese users to its uncensored Web search and news services is "entirely legal." He said Google was hopeful "that the Chinese government respects our decision, though we are well aware that it could at any time block access to our services."
Google's ".hk" site tells users: "Welcome to the new home of Google Search in China" and GOOG should get a nice boost while it lasts from the illicit thrill of getting onto the uncensored site. Baidu (NASDAQ:BIDU) is back to $600 (where we like to short them) on the news and GOOG is down to about $555 and we're hoping they go lower so we can initiate some new long plays although they are already well off December's $629 top. The declining 50 dma is at $553 but we're hoping to see the 200 dma at $515 tested for an entry opportunity. The easiest way to short BIDU is to sell some enthusiastic sucker the May $630 calls, which should hit at least $20 on a good run. That's break-even for the caller at $650 and anything below that is profit!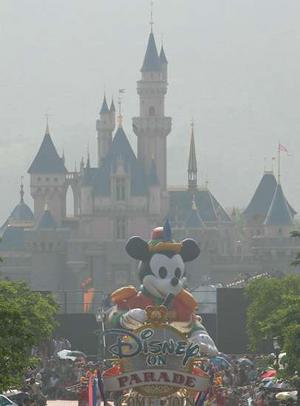 There might have been better news from Asia if the people of Hong Kong were allowed to leave their homes, but today was the second day that pollution was registering so high on the scale that the government was forced to issue a health warning to its 7.2M residents as levels of pollutants hit the maximum level of 500 (below 100 is "acceptable", normal cities are under 50). "I'm concerned about the welfare of my children," said David L. Cunningham, president for Asia Pacific at FedEx Corp., the world's largest cargo airline. "And I'm concerned from a business standpoint because it's becoming more and more difficult to recruit people because of Hong Kong's air quality issues."
Hong Kong's air pollution was rated "very high" for four days before the weekend sandstorm, which blanketed Beijing in yellow dust. A "very high" reading, above 100, means people with heart and respiratory illnesses should reduce outdoor activities, according to the Environmental Protection Department's Web site. "Severe" readings, from 201-500, mean the general public should reduce physical exertion and outdoor activities. The Web site doesn't give advice for readings above 500. One out of every 8 days in 2009 was "Severe."
Plucky traders in Hong Kong still managed to choke out a 0.26% gain on the day but ran out of breath as they tried to get back over the 21,000 line, despite getting a gappy boost over the line in the morning. Also choking this morning in Asia were the Nikkei (down 0.47%) and the Shanghai (down 0.7%) as bond rates rose due to "on again" fears of a Greek default. Japanese real estate joined Chinese real estate in the sell-off as a government report showed land prices dropping the most in at least 36 years.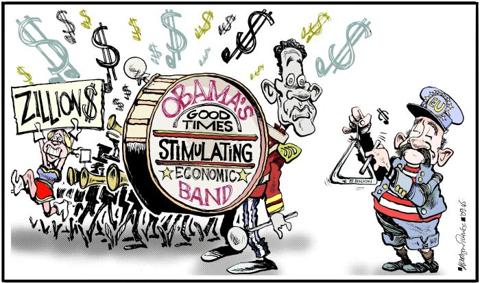 Click to enlargeEurope is up about half a point ahead of the US open as Greek finance minister Papaconstantinou now says Greece has no need for financial assistance, BUT urged its European partners to move ahead with "some kind of support mechanism" to ensure stability in the euro zone. A better reason for Europe to be happy is Spain reaching an agreement on cost-saving measures to try to prevent themselves from becoming the next Greece. France is on strike but what else is new, and we may not get our Google sell-off because the EU has ruled in their favor on allowing advertisers to link their ads to famous brands in Internet searches - that's worth more than China right there!
So another fun day in the markets with lots of wild cross-currents to navigate. Despite our mainly sideline stance we grabbed some DIA longs early yesterday (9:47) and took a quick 25% gain off the table and we took an aggressive long play on TBT (rising rates) plus our usual shorts on oil as they ran up to $82. In the afternoon we went with TZA calls, expecting the Russell to have topped out at 680 but, if we're wrong, we're wrong - and we get the hell out as this market is just too crazy to stand by your convictions. Next week we'll be more into speculative shorts but, for now, we are happy to work into our disaster hedges.
Be careful out there!