Just a few days after buying Nest Labs, Google (NASDAQ:GOOG) again reinforces its serious intention to lead in the race for Internet of Things and wearable computing. The search giant revealed that it is testing a "smart' contact lens for diabetics. The prototype has already gone through several clinical trials and Google engineers are in discussions with the FDA on how to get this device in shape for commercial distribution.
The Importance of This Lens
The Google Smart Contact Lens can help diabetics quickly detect their glucose level without them having to prick their finger for blood testing. This functional contact lens takes away the pain and inconvenience of daily blood sugar management for the many millions of diabetes sufferers in the world today. Diabetics who forget to regularly check their glucose level often lead to dire results; either the patient dies or goes into a coma.
The miniature sensors embedded in the Smart Contact Lens will monitor the glucose level from the wearer's eye fluids. The diabetes patient is immediately notified if his or her sugar level goes beyond the safe range via the tiny wireless transmitter (thinner than a human hair). Google engineers are also planning to incorporate micro LED lights that will automatically light up when dangerous glucose thresholds are breached.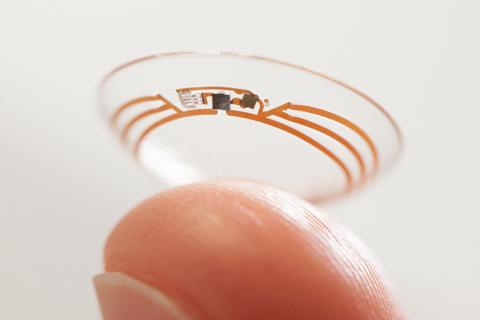 The Benefits to Google Investors
Wearable computing is a new growth industry especially for health-related products. Google recruited Genentech and Apple (NASDAQ:AAPL) chairman Art Levinson last September 2013 to lead the company's health-related subsidiary, Calico. The Smart Contact lens for diabetics appears to be one of Calico's most promising products. The Glass 2 project that matches to a person's visual prescription specifications was also revealed last December. However, the glucose monitoring contact lens has potential for substantial revenue stream when it gets approved for commercial launch.
As per the 2013 data from the International Diabetes Federation, there are 382 million people in the world that are afflicted with diabetes. This number is projected to grow to 592 million by 2035. The Google Smart Contact Lens therefore has a waiting market for it. The United States has 24.5 million diabetics, China 98.4 million, Brazil 24.4 million, Russia 10.92 million, and India has 65.08 million.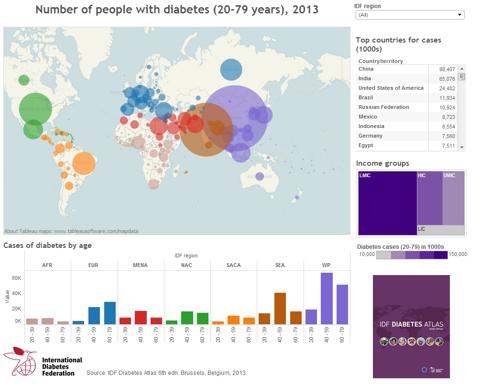 Since it is a simple glucose monitoring eyewear, we can presume that the lens will retail far less than the $1,500 price tag of the Google Glass. I'm assuming that the Smart Contact Lens for diabetics will wholesale for around $100 each. The revenue from this price level will still be significant. Let's presume that Google will initially sell 20 million of the Smart Contact Lens on its first year of commercial release, that's already $2.0 billion of non-advertising related money.
The advertising business which Google now dominates is increasingly more competitive. Facebook (NASDAQ:FB) is already fast catching up with Google in mobile digital advertising. Twitter (NYSE:TWTR), Pandora (NYSE:P), and other advertising-related companies will persistently chip away at Google's main advertising cake.
The company's entry in wearable computing and Internet of Things arenas is therefore beneficial to long-term Google investors. A $250 Nest Thermostat, a $100 Diabetics Smart Contact Lens, a $1,500 Google Glass 2 Eyewear, all of these are just examples of products that Google can develop and sell to add to its future income statements.
Conclusion
The Smart Contact Lens for diabetics is only a small step for Google's entry to the emerging wearable computing industry. I expect the company to come up with other wearable smart devices in the coming years. The company's billions of cash reserve gives it a huge advantage over other wearable computing start-ups like FitBit, Jawbone, and Pebble. Google might even buy these start-ups to strengthen its position.
The wearable computing pie is huge and I'm glad that Google has Calico to carve out a healthy slice for GOOG investors. Business Insider estimates that the wearable market will become a $12 billion industry by 2018.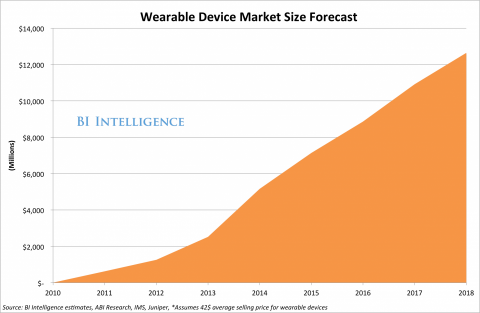 GOOG is a buy. It has very solid fundamentals and a strong cash cow in search advertising. I expect the company to maintain its double digit annual revenue growth rate for the next five years. While the advertising money will likely decline, I expect the other revenue streams from Motorola Mobility, Nest, Calico, Boston Dynamics, and other Google subsidiaries to replace the reduced money from advertising.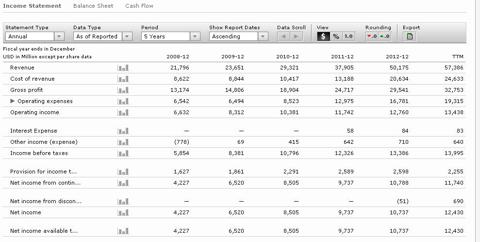 The company will report its Q4 2013 earnings this coming January 30, and I'm very optimistic that Google will beat the street estimates for it. Raymond James analyst, Aaron Kessler already upgraded GOOG to a new target price of $1,260 while maintaining his Outperform rating for Google.
Disclosure: I am long GOOG, FB, . I wrote this article myself, and it expresses my own opinions. I am not receiving compensation for it (other than from Seeking Alpha). I have no business relationship with any company whose stock is mentioned in this article.