<< Return to Seven Scary Charts, Part I
As a continuation of March 24th's post, here are three other charts that I find disturbing in nature.
These charts beg a lot of questions. In addition, these charts highlight the "atypical" nature from a historical long-term perspective of our economic situation.
Here is a St. Louis Fed chart depicting the median duration of unemployment: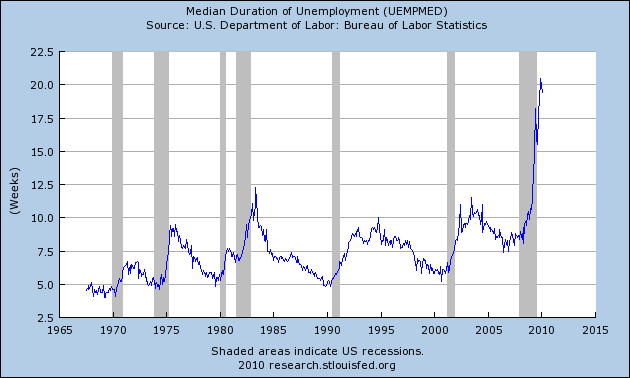 (Click to enlarge)
These next two charts are from the Minneapolis Federal Reserve. These charts really provide a perspective on the length and extent of this downturn. The first depicts our unemployment situation: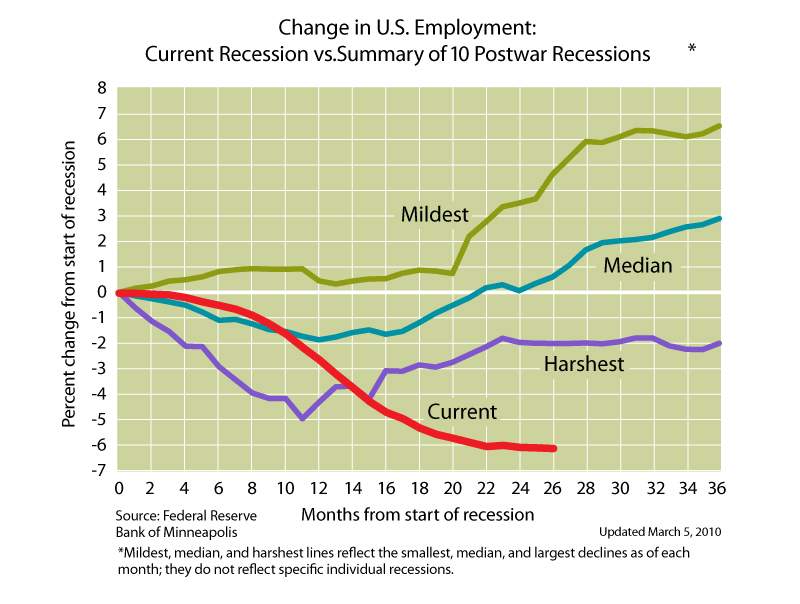 (Click to enlarge)
This chart depicts output: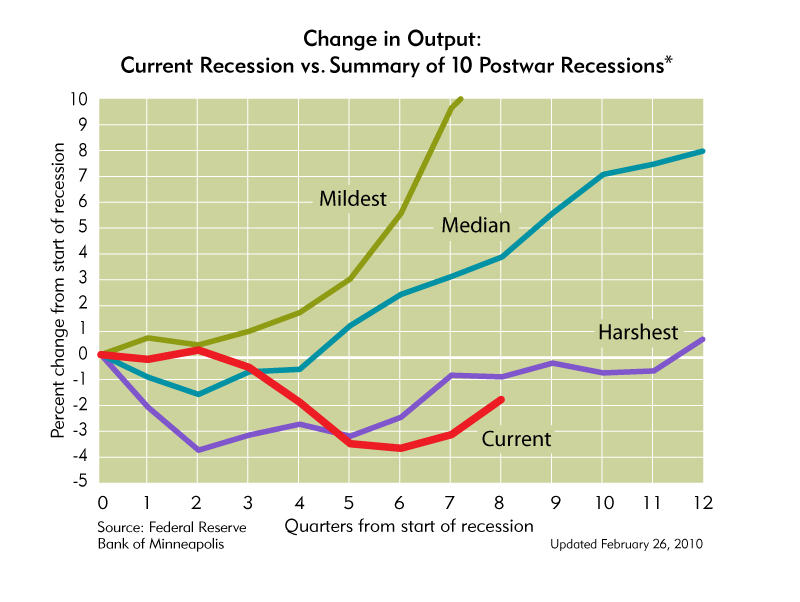 (Click to enlarge)
I plan on updating these charts regularly, as they deserve close monitoring ...

Disclosure: No positions