US stocks fell Wednesday, pulling benchmark indexes down from 18-month highs, on concern government deficits will hamper a global recovery as Fitch Ratings cut Portugal's credit rating and a UBS economist Paul Donavan said Greece will default. Procter & Gamble (NYSE:PG) and Chevron (NYSE:CVX) helped lead the Dow lower.
The positive spin is that the S&P 500 did not even give back all of Tuesday's gain and European exchanges were essentially flat. This largely reflects a set of economic data that in many cases was stronger than expected. This was especially so in Europe, where the flash manufacturing PMI for the eurozone area rose an unexpected 2.1 points to 56.3, the highest reading since August 2007. This reading points to trend-like GDP growth across the eurozone (about 2% yoy). The export resurgence in Germany seems to be a significant driver of this strength as was also emphasized by a greater than expected improvement in the IFO survey. In the US markets were encouraged by a modest rebound in core capital expenditure orders in February (up 1.1% mom and 7.9% yoy). New home sales, on the other hand, were weak in February (eking out a record low), albeit likely not helped by the recent weather.
The common theme running through today's newsflow is concern at the ongoing weakening in sovereign balance sheets of the OECD area. It is easy to blame this or that piece of news. But don't lose sight of the powerful longer term forces behind these moves – living beyond our means, pressures from wage and other rigidities, an inability to grapple with demographic developments, and competition from outside the OECD. Politicians will try to shift responsibility onto others areas – banks, CDS investors, rating agencies – but these are just part of the manifestation of changes. One of the more proximate causes of today's crises – overextended property lending – has its roots deep in a psyche that has privileged consumption over planning and savings. Increasingly it is going to be sink or swim for sovereigns. There is and will be no alternative to austerity for years to come, or alternatively suffer severe macros shocks of some kind (e.g. inflate our way out of trouble). The IMF is no panacea. The Fund works for the poorer or smaller countries. It has never bailed out an economy as large as Greece. The UK is again reducing its debt rollover ratio over the coming year. At almost the same level as Greece, that is no guarantee of protection. The US has left itself exposed to seizure of markets with a 40% rollover ratio. What investors need to hear are not affirmations from Mr Geithner that there is no need for fear, but evidence that the administration is taking action to plug the dyke (in particular, that the US does have a plan and the means to take contingent liabilities from housing off its balance sheet).
Today the US market is looking perkier as initial jobless claims fell to the lowest level in six weeks as the rebound in the economy encourages companies to make fewer cuts in payrolls. First-time jobless applications declined by 14,000 to 442,000 in the week ended March 20, lower than anticipated. The number of people receiving unemployment insurance decreased, and those getting extended benefits also fell.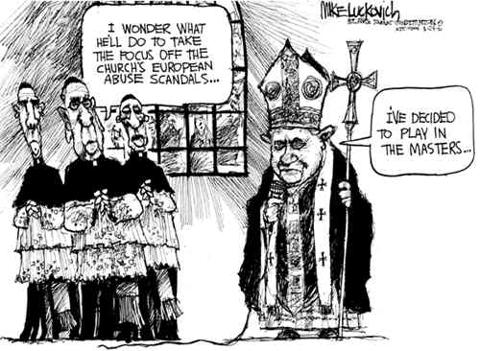 Today's Market Moving Stories
Now that the UK Budget is out of the way, the focus moves to the election and the economic data. This morning's data comes in the form of February's retail sales figures which follow the soft January figures. The weather continues to distort numbers already made difficult to interpret because of changes made to the series by the statisticians, but retail sales rose by 2.1% after falling 3% in January. Annual growth in retail sales volumes (excluding petrol) are running at a very impressive 5.4%.
US Fed Vice Chairman Donald Kohn said that, "I am confident the Federal Reserve can and will tighten policy well in advance of any threat to price stability. He added that the Fed's actions to stabilize markets in recent years "need not lead to higher inflation."
Bank of America (NYSE:BAC) has moved the residential mortgage story on another chapter by unveiling plans to switch from a rescheduling mechanism to one of outright forgiveness. This was an inevitable step as house prices dropped and more owners moved into negative equity. BoA is to reduce mortgage balances by as much as 30% for its hardest hit borrowers. The aim is to encourage owners to stay in their homes and keep paying. The more they walk away and leave their houses to BoA to deal with, the more BoA has to resort to effective fire sales to shed unwanted properties. Rescheduling mortgages, reducing rates or extending maturities doesn't deal with the simple problem of negative equity (at least not in the US where owners can walk away).
US Treasury secretary Geithner attempted diplomacy in his comments late Wednesday by suggesting that China should decide for itself its appropriate currency exchange rate. Then he stamped all over that with the demand that it is "very important" China allows the yuan to appreciate, that the US will make sure there is a level playing field for US exports, and that US businesses are complaining about the difficulties of competing with China. He concluded with the veiled threat "I think they'll come to decide it is in their interest rate they move."
PBoC vice governor Zhu said today the country should and will continue to improve its currency regime. He added that the country should move towards a floating currency regime. He said China's inflationary pressures are rising and he said the PBoC was concerned about containing inflation expectations. China is watching Europe carefully, with Zhu warning that the PBoC considered the situation in Greece only the tip of the iceburg and that the deficits in Spain and Italy were also of concern.
Brian Coulton, Fitch's head of sovereign ratings in Europe, the Middle East and Asia said that "while this inches in the right direction in terms of strengthening the medium-term fiscal consolidation path" the UK's public-debt-to-GDP "does not fall materially until after 2014-15". He added that "this projected path leaves the public finances vulnerable to shocks, particularly in the presence of large uncertainties over the UK economy's medium term prospects."
Dubai World provided further details of its planned restructure. It said it is looking to convert $8.9bn of debt into equity. It will aim to eventually repay 100% of its existing debt back and then will issue two new tranches of debt with five and eight year maturities. Dubai said it will commit $1.5bn of cash to Dubai World to ensure the company has short term working capital.
A Kinder, Gentler ECB
The ECB president Jean-Claude Trichet announced today that the ECB will extend the application of emergency collateral rules beyond the end of this year. The ECB lowered in October 2008 the threshold of minimum rating required on securities to be eligible as collateral for discount in liquidity operations with the ECB from A- to BBB- because of the crisis, but this emergency measure was scheduled to expire at the end of this year. Undoubtedly the motivation for this policy change is Greece-related, to avoid Greek government bonds becoming non eligible next year. The announcement comes right as the EU summit that will make a controversial decision on Greece kicks off today and is a way to send politicians a message on the lines of "come on guys, do something, here is our two cents gesture."
Weaker than expected ECB M3 figures were published, showing a 0.4% yoy decline, with loans to the private sector also falling 0.4%. With these kind of money and credit numbers we are nowhere near a rate hike for the foreseeable future. Additionally it provides some non Greece related justification for the collateral decision.
ECB's Nowotny takes a leaf out of BoE governor King's book with the observation that euro depreciation is actually a positive outcome for the whole economy (recall King made much the same suggestion a few months ago – not quite talking sterling down, but certainly pointing to the benefits of a cheaper currency). Nowotny said Greece must solve its own problems.
Goldman Sachs Chief European Economist, Erik Nielsen, today said the International Monetary Fund may ultimately hand Greece an aid program worth about €20 billion over 18 months. This is a fraction of what the country needs to refinance over that time period, FYI.
Note it is a Greek public holiday today.
Company News
Stocks on the move today include Hochtief (OTC:HOCFF) which is up 4% after reporting net income of €195 million. Analysts had on average predicted a net income of €178 million.
Volkswagen (OTCPK:VLKAF) is off 2.1% as its is selling preferred shares in a range between €64-€65. The carmaker is selling new shares in a rights offer to help finance the takeover of Porsche's auto-making unit.
French luxury goods company Hermes International (OTCPK:HESAF) said that its 2009 net income fell to €288.8 million from €290.2 million in 2008, well short of analysts' forecasts of €297 million. The company cited lower interest rates on cash investments and foreign exchange movements as having influenced its profit.
A very good set of FY results from Next (up 6% today) this morning, with pre tax profit rising18% to £505m (expectations £495m) on sales up 4%. Given original guidance from management was that they would struggle to match the previous year's total, this is a good outturn. Both main businesses performed well, with Next Retail profits rising by 12.2% to £324m and Next Directory profits increasing 16.5% to £183.6m. Whilst not giving formal profit guidance, management believe that they can increase profits by 5-7% in the current year on flat sales.
Kingfisher reported a good set of FY results this morning, with Retail Profit rising 29.4% to £664m on sales up 1.1%. All divisions reported improved profitability. Strong profits, good working capital control and constrained capex drove a strong cashflow performance sending net debt down from £1,004m to £250m.
The EU has signalled to Bank of Ireland (NYSE:IRE) that it will need to agree to the sale of assets in the UK in order to get the all-important green light for its state-aid restructuring plan. BoI would be reluctant to exit its Post Office partnership, which the bank has continued to invest in despite the group retrenching from international lending to focus on the republic over the past 18 months.
In a positive move for the homebuilding sector, the UK government yesterday announced a change in stamp duty for first time buyers. All properties under £250k are now exempt from the 1% duty which was previously in place, while duty on houses over £1m has been raised by 5%. The Council of Mortgage Lenders estimates that 136,000 first time buyers could be exempt from stamp duty over the next 12 months following the decision.
The FT this morning suggests Daimler (DAI) and Renault (OTC:RNSDF) are in the final stages of negotiating a "strategic partnership" which will involve taking a "symbolic" small cross shareholding (3% was quoted) in each other. The partnership is likely to focus upon joint projects including a small car platform and common components for light trucks and electric cars. Engines may also be part of the deal. If it proceeds it is likely to be a small positive for both, depending upon whether cash changes hands as part of the cross shareholding arrangement.
The US Treasury intends to unload its 27% stake in bailed-out bank Citigroup (NYSE:C) using a preset trading plan that will lock the government into a schedule for selling its shares. The program, which may be announced next month, is similar to those used by executives to protect themselves against accusations of insider trading, said the people, who asked not to be identified because the process isn't final. The Treasury would be able to issue instructions on how many shares to sell, when to sell them and at what price while eliminating concern that the sales are based on non-public information.
And Finally… Animated Budget Cartoon

Disclosures: None