In my most recent article, I talked about a rule based investment strategy that ranked Apple (NASDAQ:AAPL) as one of the strongest investment opportunities out of companies with a market cap over $15bn.
In this article, I continue the series and present another investment opportunity in the form of flash storage provider, SanDisk Corp. (SNDK).
Twenty rules
I will not go into too much detail about the rules used for this analysis since I have talked about them in two previous articles.
It is enough to say that the approach is based on 20 rules that have been shown to produce 20+% returns over a period of nearly 20 years.
The rules are a mix of quantitative and qualitative factors, and each rule (if satisfied) is given a score of 1. Higher scores indicate better investment opportunities, with stocks scoring over 10 considered to be interesting. Stocks under 10 should be ignored.
Stock analysis
To start the analysis I ran a test on over 4000 US stocks using a stock screener that was tuned to filter out companies that did not meet my criteria.
From over 4000 stocks, I was left with only 3 stocks with market caps over $15bn that met my criteria: Apple (AAPL), Constellation Brands (NYSE:STZ) and SanDisk.
I then exported the data into Excel and used company data to fill in the missing blanks.
You can see how SanDisk scored and what factors were used below:
| | | |
| --- | --- | --- |
| Rule | Result | Score |
| Rule 1 - You should understand how a company makes a profit | Yes | 1 |
| Rule 2 - The company is in a different sector to other investments | Yes | 1 |
| Rule 3 - You consider that the sector is likely to grow over the next 5 years | Yes | 1 |
| Rule 4 - Revenue is greater than $100m | 5.98bn | 1 |
| Rule 5 - The company is growing by itself or taking over/merging with similar companies in the same sector | Yes | 1 |
| Rule 6 - EPS has been growing 10% or more for the last 3 years | 16.00% | 1 |
| Rule 7 - Share price has been growing 10% or more for the last 3 years | 11.77% | 1 |
| Rule 8 - The company has paid dividends every year for the last 5 years | No | 0 |
| Rule 9 - Dividend yield is between 2% and 7%. | 1.22% | 0 |
| Rule 10 - Profit margin is > 5% | 15.30% | 1 |
| Rule 11 - ROE is > 5% | 12.90% | 1 |
| Rule 12 - PE is > 5 and < 25 | 19.44 | 1 |
| Rule 13 - PS is > 0.1 and < 4 | 2.84 | 1 |
| Rule 14 - PEG is < 1 | 0.77 | 1 |
| Rule 15 - Options outstanding < 3% of total shares issued | 6.86% | 0 |
| Rule 16 - Current ratio > 1 | 3.3 | 1 |
| Rule 17 - Equity/ Capital employed > 60% | 86.00% | 1 |
| Rule 18 - No adverse qualifications in the auditor's report | No | 1 |
| Rule 19 - No substantial unexplained changes between annual reports | No | 1 |
| Rule 20 - Directors and managers hold shares in the company | Yes | 1 |
| Total | | 17 |
Results
As you can see from the table, SanDisk scored very highly using the rule based system and this sets it apart from the majority of its peers.
SanDisk failed on only three accounts; it has not filed a dividend for each of the last five years, its dividend yield is lower than 2% and more than 3% of total shares issued were in options.
This is a negative for shareholders since we do not want earnings or the value of dividends to be diluted by more shares. (A look at the annual reports does show that options outstanding has been in a downward trend for the last three years, however.)
Regarding SanDisk's dividend policy it is also of interest to investors that the company instigated its first ever dividend program in July last year.
Macro view
SanDisk Corp. scored highly on the basis of promising valuation statistics and previous performance, which have been found to be the best indicators for future growth. (The rules based strategy has been responsible for 23% annual gains since 1997 and 40% annually in the Australian share market over the last 5 years).
In keeping with rule number three, SanDisk operates in a sector that is likely to grow substantially over the next 5 years.
Flash storage for smartphones, tablets and PCs is strong, driven by the uptake of SSDs and NAND flash which is expected to grow by 13.3% in 2014 according to Trendforce.
The uptake of SanDisk's SSDs and embedded memory products have helped maintain strong growth and the company now derives around 13% of revenue from its key customer, Apple.
With a new iPhone around the corner and news of Chinese preorders on the iPhone 5s exceeding 1 million units, SanDisk is likely to be a benefactor of what could potentially be another 15-20 million iPhones in production.
Cloud risk
One risk factor, however, is that the rise of cloud computing could dent SanDisk's role as chief storage provider. That may be true but it is some way off, as shipments on laptops, PCs and smartphones, which utilize SSD technology testify.
More importantly, SSDs are likely to be utilized in many cloud storage solutions, which could negate any downside from the move away from local memory.
Furthermore, SanDisk products are already used in many of the world's largest data centers, meaning the company is also a good play on the trend for 'big data'.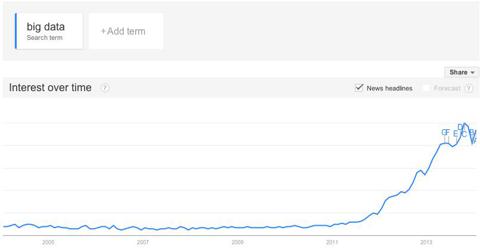 Conclusion
Irrespective of any opinion on the future of flash memory, the continued uptake of SSDs or the prospects for more iPhone sales, the fundamentals indicate that SanDisk is a high quality company with watertight financials.
SanDisk had an excellent 2013 and its stock currently sits at all time record highs. Even so, it is still cheaply priced for prudent investors.
Disclosure: I have no positions in any stocks mentioned, but may initiate a long position in SNDK, over the next 72 hours. I wrote this article myself, and it expresses my own opinions. I am not receiving compensation for it (other than from Seeking Alpha). I have no business relationship with any company whose stock is mentioned in this article.