On January 17, 2013, Apple (NASDAQ:AAPL) finally launched the iPhone 5S and 5C on China Mobile's (NYSE:CHL) vast network with its 760 million customers. Apple CEO Tim Cook even attended the launch at a China Mobile store after a press conference with China Mobile's CEO where the companies said great things about one another and the prospects for a long and profitable union. The market pretty well yawned on the news and Apple stock dropped the day of the launch.
Given all the fanfare about a China Mobile deal, investors might ask why.
The answer is partly in Apple's "Premium" strategy and partly in the unique nature of the complex China smartphone market. In North America customers are pretty well divided between Apple and Samsung with a smattering of Motorola, LG, HTC and BlackBerry users and a group of also ran suppliers including Windows OS phones like the Nokia Lumia. Apple is the number one brand in the United States increasing its market share to 42% in the Christmas quarter.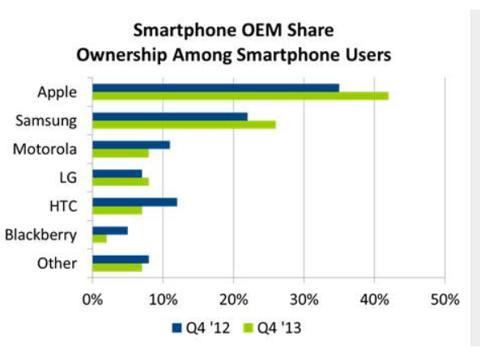 In China, by contrast, you can barely find Apple on the list of brands by market share.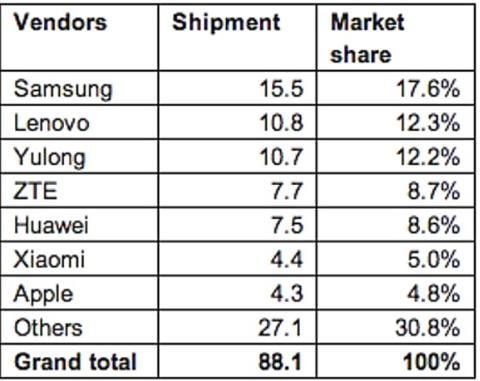 In August 2013, TechinAsia ran an article giving six reasons why the iPhone was no longer one of China's top five smartphone vendors. The most damning of those reasons, quoting from the article:

Apple remains a much valued brand in China ranking first on Baidu's top searched smartphone brands. But not far behind are Samsung and Nokia a surprising fourth place is Xiaomi, a smartphone startup. Further down the list names like Meizu, OPPO, Coolpad, Vivo, K-touch and Gionee appear. These are not household names in Cupertino, California.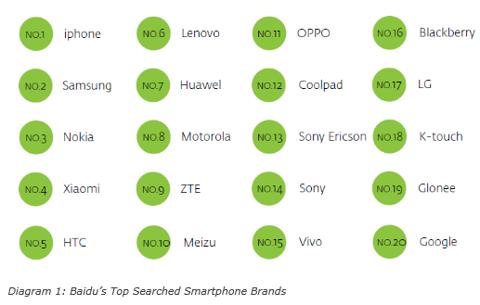 Labbrands Brand Innovations assessment of brand positioning in China sets the iPhone against SONY, OPPO, Meizu and HTC for their style and design, performance and features. Apple's brand appeals to fashion forward youngsters in China.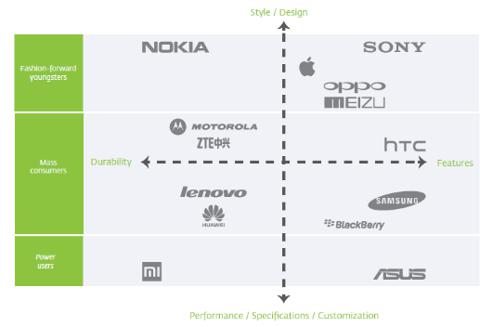 A photo from the China Mobile launch shows a crowd that definitely fits that description.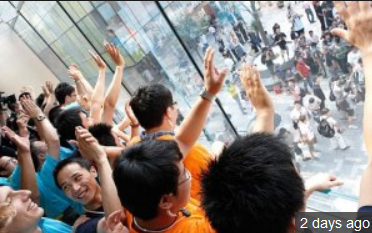 Only about a dozen customers showed up to actually buy an iPhone despite Cooks' attendance, according to reports.
The muted response no doubt reflects the relatively high price of the iPhone together with the array of competitive offerings not only of conventional smartphones but also the growing number of popular devices with larger screens and innovative form factors. This interesting tablet paired with smartphone is an example: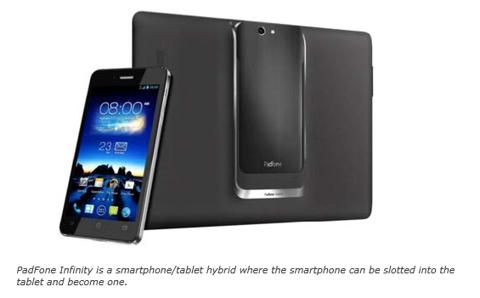 The competitive arena in China is filled with good-looking and fully functional devices like this award winning design from ZTE.
Fast growing Xiaomi has gorgeous phones like this one. Xiaomi smartphones are prices very aggressively with a business model where Xiaomi earns its money from sales of content and services rather than purely from devices.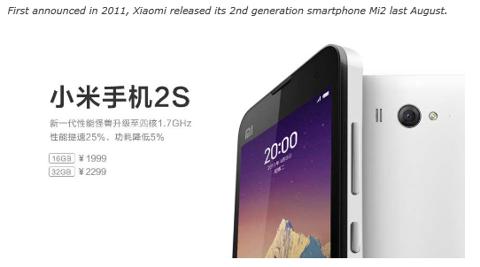 The fact is that China will be a tough nut to crack for Apple. The iPhone will be a prestige product to be sure, and Apple will sell quite a few of them. But those investors who think the volumes in China are going to propel Apple to a record stock price are more likely to be disappointed than rewarded.
The Chinese smartphone market is forecast to hit 400 million units in 2014 with a portion of that taken by the increasingly popular larger screen devices called "Phablets". But the "Premium" priced segment of that market has been shrinking as a percentage of the total, falling from 16% in 2012 to 10.8% in Q2 2013.


An iPhone 5S starts at 5,488 Yuan with China Mobile, well above the 3,000 Yuan lower bracket of the top segment above. The iPhone addresses a market that is likely less than 45 million units and is at the high end of that segment, so the hope that iPhones will sell anything like 45 million units in China is just that, hope. More likely a third of this segment will go to "Phablets" and the iPhone will command a major share of the other two thirds with unit sales doing well to make it into the 20 to 25 million range, at least as I see it, which is pretty well where Apple's sales in China likely have been for a year or two without the China Mobile deal.
As I have said in several articles on SA, Apple is a great company with great products entering the mature phase of its served markets where it is encountering serious competition. Through its high pricing strategy Apple has earned a massive share of industry profits, but at the same time put a pricing umbrella over competition who have taken advantage by developing equally good products at more affordable prices leveraging the Google Play applications library.
Apple may continue to win customers with its own very well designed devices but at least in my opinion it will see a leveling off in profits and then a slow decline. Q1 earnings will soon be out and should be very strong. I am short Apple calls at $560 strike expiring January 24, 2014 and will very likely short the stock into the earnings report.
Disclosure: I am short AAPL, . I wrote this article myself, and it expresses my own opinions. I am not receiving compensation for it (other than from Seeking Alpha). I have no business relationship with any company whose stock is mentioned in this article.