This month has turned out to be a very good month for the U.S. stock market. Three major indexes have rallied more than 10% since their recent lows around February 8th. The whole market seems to be due for a correction.
Check out the following annotated charts (courtesy of StockCharts.com):
Dow in March 30th, 2010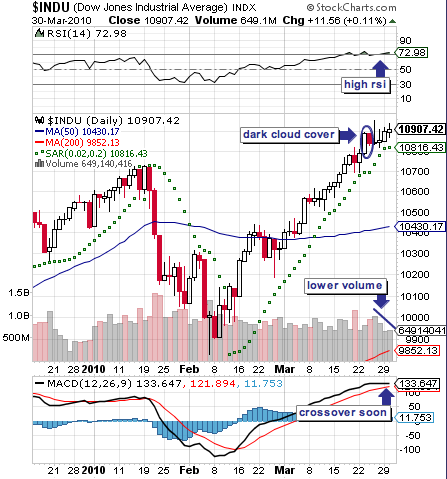 Nasdaq in March 30th, 2010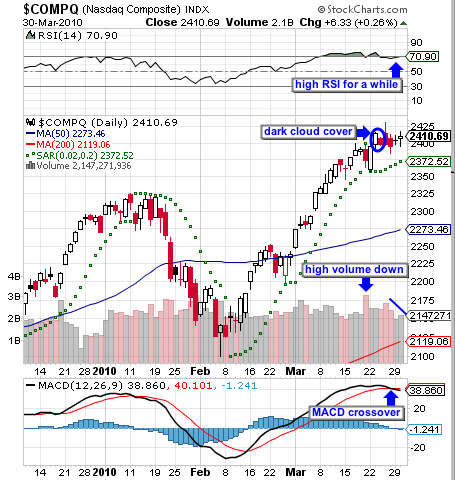 S&P 500 in March 30th, 2010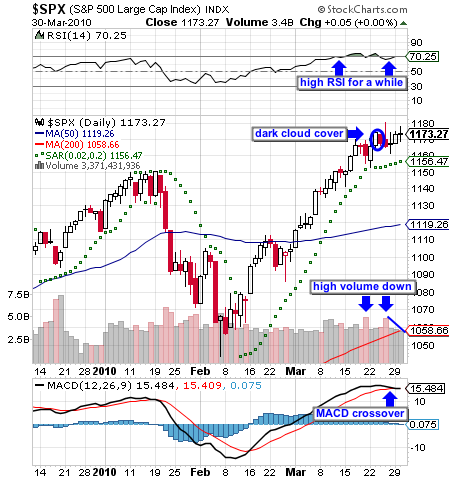 Among all the three major indexes, the Dow is the strongest. Bear in mind that near the end of quarter, there are a lot of window dressing activities in the market.
Disclosure: Author holds a short position in SPY and is short financials