I am thrilled that Microsoft (NASDAQ:MSFT) beat the Wall Street experts again for the second time in a row. Q2 FY 2014 numbers revealed Microsoft has an EPS of $0.78, $0.10 higher than predicted. Official revenue of $24.52 billion is also $840 million higher than the $23.68 billion analysts projected. For all the advances in investment tools & software, professional analysts still need better forecasting methods. Their average EPS guess was off by 14.7%.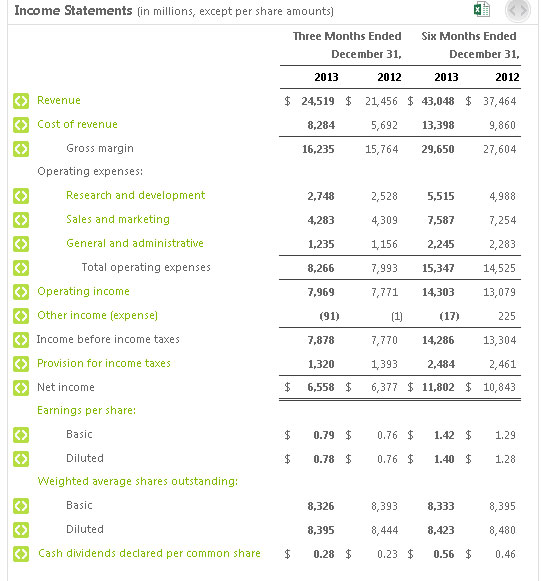 The question now is whether MSFT finally gets the respect it deserves. Revenue is up 14.3% Y/Y. I am eager to see Friday if the market bears won't beat up Microsoft like what they did to Nokia (NYSE:NOK) today. Nokia delivered a 4Q 2013 0.11 EPS when analysts only expected 0.04. Unfortunately, Nokia's great feat was greeted with a big sell-off party on the morning of January 23.
Microsoft may escape the same horrible fate - MSFT is up 3.51% AH. I'm hoping this positive reaction extends until Friday. I pray the MSFT bulls will keep the bears boxed in and let MSFT climb to where it belongs. The company's terrific Q2 performance should convince naysayers that Microsoft is worth a P/E of 15. Q2's revenue is 32% higher than Q1 FY2014 - cutting the downward trend previously registered by the company for four previous quarters. Microsoft is back on track for amplified growth.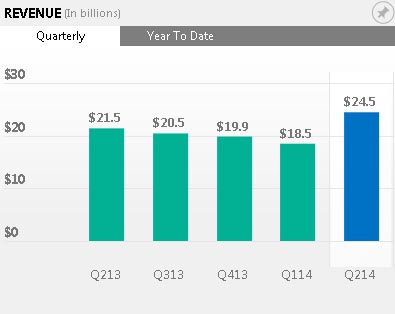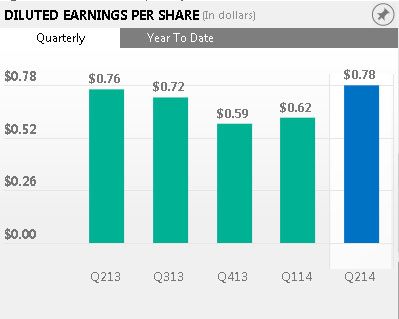 Reasons Why $40 Is Reasonable
Q2 FY 2014 numbers shows Microsoft still reaps big money from its lucrative enterprise business. Commercial Licensing sales rose 7.4 % Year-Over-Year. This division, which includes enterprise Windows, MS Office, and SQL Server, is responsible for 62% gross profit of Microsoft while only contributing around 44% of total revenue. The enterprise or Commercial Licensing division enjoys a superb 93% gross margin. Microsoft is mining diamonds from its loyal enterprise customers.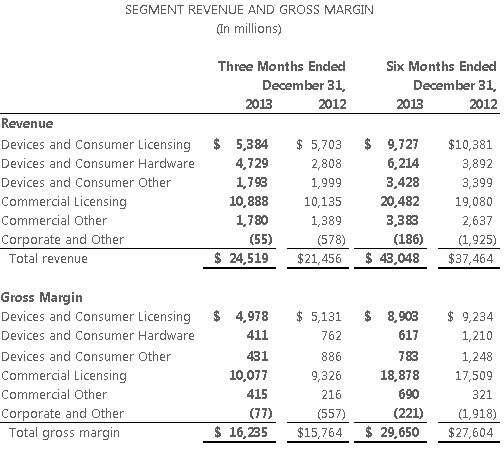 Cloud services or the Commercial Other segment, made an impressive 28% Year-over-Year increase. Office 365 and Azure posted triple-digit growth rate in 2013 which makes up for the lower 23% gross margin of this segment. If cloud services post the same robust growth for this year, the lower gross margin is forgivable. Given the severe competition in the cloud market, Microsoft's relentless growth is commendable.
Device & Consumer Licensing felt the effect of the 10% decline in PC sales, revenue fell by 6%. However, Devices Consumer Hardware revenue grew 68% Y/Y, thanks to the strong sales of the Xbox One and Surface tablet. Surface's sales more than doubled to $893 million over Q1 FY 2014 numbers. I hope this spike was not just because of the holiday buying spree. The Surface 2's specs are comparable to the Apple (NASDAQ:AAPL) iPad so I look forward to it becoming more popular this year.
Conclusion
Microsoft deserves a lot of praise for its excellent Q2 FY 2014. MSFT is a great addition to your portfolio. Buy it for its long-term potential. This company is a dependable cash machine and it's hoarding $83 billion in cash. It managed to beat market expectations twice, even without its new import, Nokia's D&S. I concede that enterprise division is still the company's franchise MVP player, but I have high hopes for the new rookie -Smartphones.
Handset sales will definitely keep scoring big numbers this year. Low-ASP WP8 Smartphones like the Lumia 520 and 525, are great for fastbreak two-points shooting. Microsoft needs this strategy to catch up with the other teams. It is wise not to waste money on a 3-point shooting contest with Apple. Let the iPhone rule the high-end market for now. Google (NASDAQ:GOOG) did it successfully with cheap Android phones - it outsold Apple and made BlackBerry almost insignificant. Microsoft should imitate Google to make WP8 gain market share.
What Microsoft urgently needs is a new head coach to steer it to the championship game. Ballmer's replacement should be as ruthless and brilliant as Michel Combes. The team is complete and the game plan is perfect. Unfortunately, games are hard to win without a Phil Jackson.
I suspect that the market is just waiting for a new great CEO to get on board before it lets MSFT breach $40.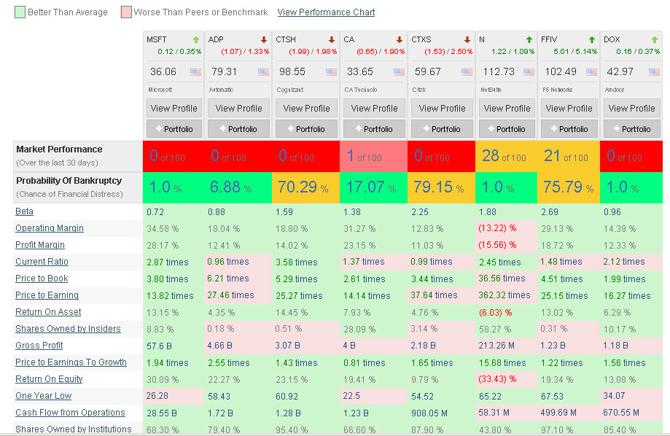 .
Disclosure: I am long NOK, GOOG, . I wrote this article myself, and it expresses my own opinions. I am not receiving compensation for it (other than from Seeking Alpha). I have no business relationship with any company whose stock is mentioned in this article.