At the beginning of the year I entered "round two" of a friendly stock competition with a few other financial websites. The rules were simple: Pick four stocks or ETFs which should do well in 2010. Of course it's difficult to buy anything December 31 and hold through the full year – especially in such a dynamic period with regulatory changes, shifting economic trends, and global imbalances.
But the exercise is always helpful in identifying investment themes and then following those expectations throughout the year to determine what adjustments need to be made, and which situations turned out as expected. As I write a bit before the close on March 31, it appears that all four of my positions are up on the year (thank God for small victories) but at the same time, there are definitely some shifting themes that give me a different perspective on at least one of my recommendations.
So let's take a look at the status of these four investment opportunities, and then consider following the links at the bottom to see how we stacked up against the competition…

The Blackstone Group LP (BX) – Liquidity has been increasing during the first quarter, simply meaning that investors are willing to make more speculative purchases and banks are slowly increasing the amount of capital they will lend out. This is an improving environment for BX for two primary reasons.
The appetite for new stocks allows private equity firms to issue IPOs to a market that is demanding speculative investment vehicles. Every time BX turns out stock at a profit, it is able to realize a gain in one of its investment funds – usually initiating an incentive allocation (BX is often eligible to receive part of profits from funds it manages as payment for overseeing the investments)
Blackstone is finding it easier to raise new capital (either from investors or debt capital) to pursue investment opportunities. Rising AUM creates the potential for much higher incentive allocations down the road when those investments increase in value.
Blackstone currently pays a hefty dividend of 30 cents per share each quarter so our return for Q1 should reflect the additional capital investors received. The dividend yield (roughly 8.5% annualized) is helpful in stabilizing the price of the stock because investors are likely to pick up shares for income – and the increased demand holds the price above a theoretical threshold.
So while the stock is only up about 7% from the 12/31 initial contest price (9.7% if you include the dividend), I expect gains to accumulate throughout the year with a reasonable chance that BX could eclipse $20 before the end of December.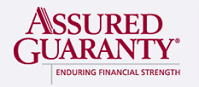 Assured Guaranty (AGO) – As we mentioned on 12/31, this financial insurer is the only major competitor with enough capital to continue to underwrite new business. Management has proven their ability to navigate turbulent waters by staying away from dangerous mortgage securities that were the downfall of stocks like Ambac Financial Group (ABK) and MBIA Inc. (NYSE:MBI).
In early March, AGO passed a significant test with the stock holding up well even though a large shareholder dumped several million shares onto the market. This was not totally unexpected – the shareholder was Dexia which had received a large block of stock as AGO acquired Financial Security Assurance from the firm. Now that Dexia is out of its stock, I expect AGO to trade sharply higher both due to its strong financial foundation along with the growth from new underwriting.
While it didn't make sense for the company to participate in the mortgage mania during the boom years of 2007, the purchase of Financial Security Assurance now allows AGO to underwrite mortgage insurance in an environment where premiums are much more reasonable given the amount of risk taken.
Currently our position is only up 2.3% from the 12/31 close, but sometime during Q3 or Q4 I expect to tack on another 18% as traders test the 52 week high posted in November of 2009. AGO is actually a pending trade in the ZachStocks Newsletter which has been revised to offer timely stock recommendations twice a week for active traders and investors.

IntercontinentalExchange (ICE) – When we looked at ICE at the beginning of the year, it was expected that increased regulation in the financial industry would require futures trading to be "cleared" which means that a third party must manage the risk and guarantee the trade. ICE and CME Group Inc. (NASDAQ:CME) are the two primary exchanges with clearing functions and the capital to manage risk.
During the first quarter, the administrations focus has shifted to health care reform along with other policy issues. Financial reform is still on the table, but media attention has waned and it is unclear just how much business ICE could gain as a result of the current political environment.
On the other hand, ICE is trading in a very healthy pattern, and on Wednesday it appeared to break out of a "cup and handle" base with the potential to move quickly towards the 2009 highs near $120. A healthy market appears to be bringing in many participants who are trading ICE's products although a bit more volatility might actually spur volume increases.
The stock is currently trading at what I would consider a "fair" value. Without the regulatory reform, there is not too much that gets me excited about ICE for a short-term trade, but as a long-time follower of the company, I believe ICE is an excellent investment with a talented management team. So to sum it up – I am leaning towards a luke warm opinion of ICE today and if you don't currently own it, there may not be a strong argument for picking up shares at this juncture.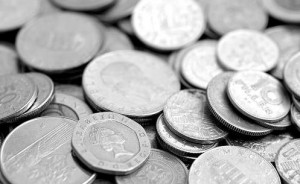 iShares Silver Trust (SLV) – While I am thankful to be sitting with a small profit on this trade, I am becoming less convinced that silver will be an excellent trade for 2010.
We have experienced a strong market run which indicates investors are willing to take risk and provide liquidity. The government statistics (flawed as they may be) lead us to believe that an economic rebound is occurring. And yet with all the government spending, we are not seeing large moves in gold and silver. Inflation seems to be temporarily at bay.
Now I have to tell you that I don't totally buy the "no inflation" argument. There are just too many fundamental factors that should ignite an inflationary environment at some point along the way. But if we were going to have a hyper-inflationary move, it likely would have occurred during the first quarter – in fact, we didn't see any alarming statistical or market based evidence of this trend.
To be honest, I'm sitting back and scratching my head at this a little. It's not that I don't understand how the argument against inflation, it's just that I don't agree with it! But until the market actually begins to indicate that inflation is an issue, there will be more productive places for our capital.
So if you're reading this today and you have a large position in SLV as a result of my recommendation, you should certainly do your own homework, but my recommendation is to close the position until we once again see signs that the market is focused on the demise of currency and the importance of hard assets.
That just about does it for this quarter. Be sure to check back and view the other participants links. We will review the picks again at the end of Q2.
Full Disclosure: Author has long positions in stocks mentioned in Sound Counsel Investment Advisers portfolios