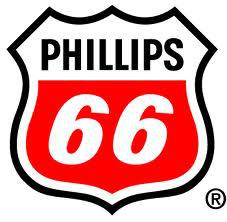 It's put-up or shut-up time for Phillips 66 (NYSE:PSX) - or at least for my opinion that the company may be the Best Play on "Shale USA". Last quarter's earnings came in at over a half-billion dollars despite a slight loss in refining operations. But the spread between Brent and WTI widened significantly during Q4 as compared to Q3. Consequently PSX should finish 2013 on a strong note.
Q4 2013 Spread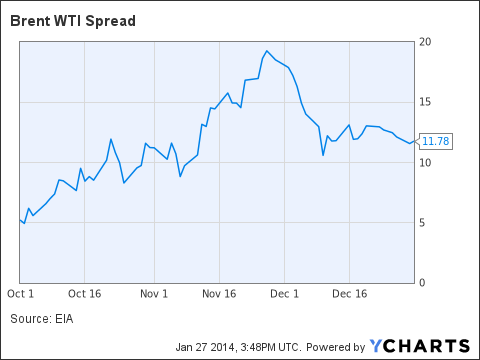 Brent WTI Spread data by YCharts
The Q4 2013 Brent/WTI spread will not come close to the massive spread seen in Q4 of last year (see below). Then, the average was in the neighborhood of $21.50, roughly double the current quarter's ~$11 dollar average. As a result, investors should not be expecting better YOY earnings. Q4 2012 was an anomaly: a blowout quarter with earnings of $2.07/share.
Q4 2012 Spread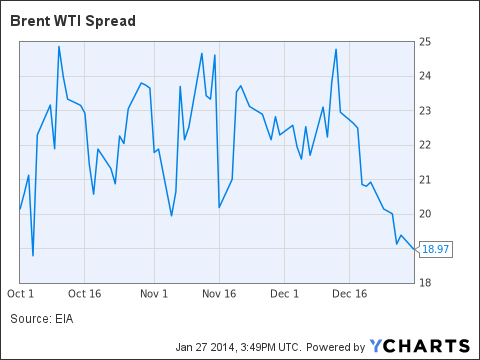 Brent WTI Spread data by YCharts
So what should investors expect for this quarter?
From the Q3 presentation we see that earnings came in at $535 million despite a $2 million dollar loss in the refining group. As an estimate, let's say midstream and chemicals repeat their Q3 performance ($537 million net) and focus on what the delta might be in the refining segment quarter-over-quarter. In Q3, the Brent/WTI spread averaged ~$4 and refining earnings were basically flat. So we saw a near $7 widening in Q4 over Q3. According the PSX's 2013 price sensitivity chart (see Q3 presentation, slide 22), a $1 increase in refining margins translates into $440 million in net income (annually). If we are conservative and deduct three dollars off the widening of the spread (i.e. $7-$3) because:
the widening didn't really ramp up until mid-quarter
not all the widening may flow to the bottom line
maintenance downtowns will affect margins
my spread estimates could have been off the mark by ~$0.50
Taking these into consideration, a decent estimate on refining earnings for Q4 might look like this:
($4 * $440 million/4) = $440 million
If we add in to the earnings the rest of the company delivered in Q3 we get a total net income estimate for Q4 of $977 million.
Of course there are many other factors, including maintenance related downtime and other cost sensitivities (just to name two). One factor to keep an eye on is the rise in natural gas prices. PSX says rising natural gas prices will reduce annual net income by $10 million for every $0.10/MMBtu rise. However, remember my estimate above assumed net income growth from Q3 to Q4 in the midstream and chemicals units would be flat, yet both are likely to show quarter over quarter improvement. So I am calling those two considerations a wash.
To figure out what my estimate of $977 million in net income will equate to on a per share basis, we need to take into account the company's share repurchase plan(s). In the Q3 earnings report, Phillips 66 reported it had completed the company's $2 billion share repurchase plan and began an additional $1 billion share buyback. Phillips 66 had repurchased 34.2 million shares of common stock (for ~$2 billion) as part of its initial share repurchase program, leaving 600 million shares outstanding at the end of the third quarter. So:
EPS = $977 million/600 million shares = $1.63/share
What's interesting about my estimate is that it comes in way above consensus estimates of $1.07, which incidentally is exactly what S&P is expecting. What is also interesting is that the highest analyst estimate is exactly what I just came up with: $1.63 share. Despite being a statistical oddity, it does mean that at least one professional must be thinking along the same lines. And of course my estimate did not take into account any additional share buybacks the company was likely to have done during the quarter.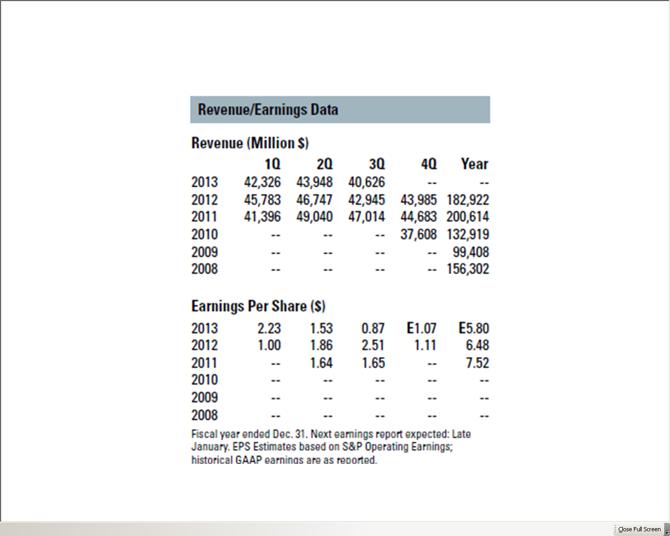 Now, there may likely be some adjustments made in the quarter, so my estimate is based on "normalized" earnings and will not take adjustments into account. One adjustment that will not be in this quarter's results is the sale of the Flow Improvment business to Warren Buffett's Berkshire Hathaway (BRK.A, BRK.B). That sales is not expected to close until the first half of 2014.
Summary & Conclusion
Try as I might, I cannot figure out why my Q4 earnings estimate is $0.56 higher than the consensus of $1.07. While my estimate may indeed be on the high side, the analysis shows there is a significant chance that Phillips 66 will beat the $10.7 consensus when it announces earnings Wednesday morning at 8am EST. You can access the quarterly webcast, which starts at 12pm EST, from this webpage.
Bottom line: I expect PSX will earn at least $6.00/share for full year 2013. The stock is cheap and the company is very well run by a shareholder friendly management team. The dividend is 2.1% and growing. Phillips 66 is BUY and a long-term hold.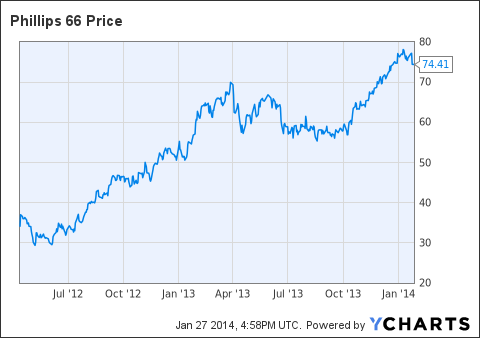 Disclosure: I am long PSX, . I wrote this article myself, and it expresses my own opinions. I am not receiving compensation for it (other than from Seeking Alpha). I have no business relationship with any company whose stock is mentioned in this article.
Additional disclosure: I am an engineer, not a CFA. The information and data presented in this article was obtained from company documents and/or sources believed to be reliable, but has not been independently verified. Therefore, the author cannot guarantee its accuracy. Please do your own research and contact a qualified investment advisor. I am not responsible for investment decisions you make. Thanks for reading and good luck!