Editors' Note: This article covers stocks trading at less than $1 per share and/or with less than a $100 million market cap. Please be aware of the risks associated with these stocks.
Americans are trying to eat healthier, but it hasn't been easy. Two-thirds of U.S. adults are overweight or obese, with the obesity rate more than doubling since the 1970s. While the U.S. weight loss industry has been flat, consumers have discovered healthier options to help battle weight gain and live healthier lifestyles. These changes have spawned an organic and foods industry that was once a tiny segment of the $703 billion annual food business into sales of $94.70 billion in 2012, and climbing. Below are companies whose products help promote a healthier lifestyle and help lower one's weight while possibly fattening one's stock portfolio dollars.
HAIN CELESTIAL GROUP - BUILDING HEALTHY BRANDS INTO HEALTHIER PROFITS
Hain Celestial Group (NASDAQ:HAIN) has been selling natural and organic food products before it was popular to sell such products. Over the years Hain has quietly built an empire, owning over 50 brands including Celestial Seasonings, Hain Pure Food, Rice Dream, Soy Dream, Terra Chips, Arrowhead Mills, Greek Gods Yogurt, Health Valley, Hollywood Safflower Oil and numerous others. Hain is an excellent example of having the right products at the right time and being in a position to capitalize on it.

Hain has grown aggressively in the organic and natural products market by being cost-conscious and practicing wise acquisitions as a major strategy of building the company's market share. In May 2013 Hain acquired the U.K children's food maker Ella's Kitchen Group which generated revenue of $70 million in fiscal 2012. Hain indicated it plans to expand distribution of Ella's Kitchen products, which already has a presence in the U.K., U.S., Sweden and Norway, into Europe as a whole. The company expects the acquisition to add roughly $0.05 to $0.08 per diluted share in fiscal 2014.
Hain will also soon expand its presence in Asia and Africa with its acquisition of the Basmati Rice company, Tilda Limited. Tilda already has a strong presence in India, the Middle East and North Africa, and is expected to bring in an additional $0.06 to $0.10 a share during the second half of fiscal year 2014. The acquisition should also open the door as a gateway to expand its existing brands to these emerging markets. And even after acquiring a number of brands last year the company still sits on $65 million in cash according to its latest 10Q filing.
In the first quarter of fiscal 2014, Hain posted record earnings. It was also the 13th quarter in a row that Hain beat estimates by an average of 4.1%. Revenue came in at $477.50 million beating consensus estimates of $474.73, and 32.7% higher than the same quarter 2013. The company earned $0.52 per share beating analysts' consensus estimate of $0.50, and $0.10 higher compared to the same quarter 2013. Hain will announce its second quarter fiscal year 2014 results on February 4th.
For the fiscal year Hain expected to see net sales rise 17% over fiscal 2013 and come in at $2.025 billion to $2.050 billion. The company expects earnings to increase 16% to 20% compared to fiscal year 2013, with estimated earnings between $2.95 to $3.05 per share.
Hain stock rose roughly 70% in 2013, and I expect in 2014 the stock will continue its upward trend. Hain has a market cap of $4.5 billion. Its stock closed on January 23rd at $95.53 per share, about $3.50 below its all-time high of $98.83. On January 17th analysts at Zacks reiterated an outperform rating and have a $107.00 price target. On January 14th Janney Montgomery Scott reiterated a fair value rating and placed an $85.00 price target on the stock. Analysts at Jefferies Group raised their price target from $96.00 to $99.00.
I like Hain and see it as an excellent growth stock, with more room to grow than some of the high-flyers in the health food industry, including Whole Foods, which should feel pricing pressure as more retailers enter the healthy and organic market, including national supermarkets and Sprouts Farmers Market.
Competing with Hain is Boulder Brands (NASDAQ:BDBD), a much smaller company, but continues to grow through brand acquisitions. Boulder Brands owns such brands as Smart Balance, Earth Balance and gluten free brands Udi's and Glutino. The company recently purchased the natural prepackaged Mexican food maker EVOL Foods for $48 million but what has garnered a lot of attention last year due is its focus on gluten free products. And while I do predict Boulder Brands will continue to grow, today it is pricey with a very high P/E ratio of over 100, as opposed to Hain, which has a P/E ratio of 35.8.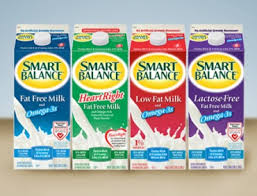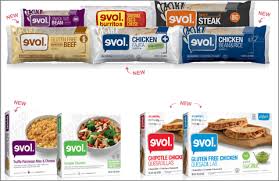 I do like that both companies are selling products in the natural health food arena, and I expect that both companies will see strong sales in 2014 as they continue to build their brands. But I do see Hain as a better buy as I believe it has more room to run than Boulder Brands.
REED'S FILLING THE MARKET WITH TOP QUALITY NATURAL SODAS
Reed's Inc. (NASDAQ:REED) is a boutique soda bottler out of Los Angeles that bottles and sells natural sodas with fresh ingredients and no preventives or artificial ingredients added. Reed's carries a number of brands including Reed's ginger ale, Virgil's Root beer, Culture Club Kombucha and China Cola, a Chinese herb infused cola that is the top selling cola in natural foods.
In mid-January the company announced it extended its distribution deal with Manhattan Beer Distributors, the largest Coors and single-market beer distributor in the country, to carry its complete line of beverages adding its full line of kombucha to millions of customers. Kombucha, a fermented tea that is said to have a number of health benefits, has grown into a $300 million industry, and Reed's is the number two seller nationally of the beverage. The new deal represents major exposure and product penetration in one of the mostly densely populated areas in the country, the Metro New York area, for Reed's Kombucha. And with the millennial consumer in NY already familiar with its health benefits, I expect sales of kombucha to increase dramatically this year.
Reed's stock rose just over 40% in 2013 as the company continued to expand to new outlets. Today, according to CEO Chris Reed, Reed beverages can be found in almost 25% of the supermarkets nationwide. Reed's has a market cap just over $100 million. Its stock closed on January 23rd at $7.83 per share. This company has the potential to expand greatly and is expecting revenue growth to climb 30% this year. The issue I have is the company may not have the manufacturing capability to keep up with future orders. As of now its kombucha, which may turn into its biggest seller, is brewed only in its West Coast facility. The company has addressed these concerns and is looking to add more production capabilities, and it will need it if it is serious about growing
STEVIA - THE NATURAL SWEETENER SWEEPING THE MARKET
Sugary beverages have been a major contributor to the obesity epidemic. A 20-ounce glass of soda contains 15 to 18 teaspoons of sugar and about of 240 empty calories. Since 2010, sugary soda sales have dropped. In the last 12 months ending in November 2013, sugary beverage sales have dropped 2.2%. But diet sales have plunged even higher, 6.8% for the same period, as consumers have been shying away from artificial sweeteners too. While sodas are still the most consumed beverage in the U.S., the industry does need a sweetener overhaul, as experts see the drop will probably continue without a major breakthrough with a new sweetener. And that major breakthrough may be stevia, the natural zero calorie sugar substitute derived from the leaves of the stevia plant.
While today stevia is grown mostly in humble farms scattered around China, a small agricultural biotechnology company - Stevia First (OTCQB:STVF) - has been growing organic stevia along with developing a novel method of producing industrial quantities of stevia via a microbial fermentation process. This process will allow for a higher quality of consistent stevia to be produced and done so in any quantity needed and at a much lower cost than the farming method - up to 70% less. Stevia first is currently completing pilot scale tests on its fermentation process, and has had positive feedback on the product when it was sampled in a December public tasting event.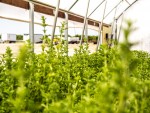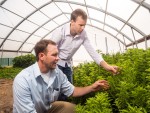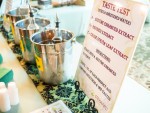 STEVIA'S DAVID VS GOLIATH - BET ON DAVID
Interestingly what may turn Stevia First into a winning stock is it has found itself in competition with the food giant Cargill which is also developing a stevia fermentation process in partnership with the Swiss company Evolva. Cargill is in partnership with Coca-Cola (NYSE:KO) for the sweetener Truvia, the number one stevia product on the market. Last year Coca-Cola launched Coke Life, a sugar/stevia sweetened cola in Argentina. Coke Life has been a hit, and Coca Cola's CEO hinted that the company may launch the product in the U.S. later this year.
This is where competition may work in Stevia First's favor. Coca-Cola would not roll out a product in the U.S. unless it was confident that it would have a secure pipeline of quality stevia. Though Cargill's fermentation process is also in pilot scale tests, I believe that it is far enough along for Coca-Cola to have the confidence with the fermentation process to hint at rolling out Coke Life in the U.S.
While some might see the giant Cargill and little Stevia First as a true David and Goliath story, I see it as an excellent opportunity for Stevia First. The cost savings, which as stated earlier could be as much as 70%, would give Coca-Cola a considerable advantage due to its partnership with Cargill in Truvia. PepsiCo (NYSE:PEP) would not allow for such an advantage to occur. It would be forced to develop a fermentation method of its own or partner with a company developing such a method. And for that reason I am a big believer Stevia First will find itself in an excellent position to attract the interest of a major bottler, which in turn would drive up the value of the company considerably.
While I do like that Stevia First is developing a product in the fastest growing segment of the natural zero calorie sugar substitute market, and if successful could profit greatly, there are risks to investing in any microcap company. Stevia First, which has a market cap of $32.35 million, at this time is a development company and therefore has no earnings, and until it begins to bring in revenues there is the risk that the company will need to raise capital which could dilute the stock value.
CONCLUSION
The country is moving toward healthier foods with less sugar and no artificial ingredients. Companies like Hain and Boulder Brands are in an excellent position to extend their brands and should see their stocks continue to rise. Reed's is a little more of a risk as it builds its business. However, if the kombucha brand continues to grow I look for the stock to have another excellent year. While I think Stevia First will do well once it begins to harvest and is able to sell its organic stevia, I believe the big money for the company is in its fermentation method.
Disclosure: I have no positions in any stocks mentioned, and no plans to initiate any positions within the next 72 hours. I wrote this article myself, and it expresses my own opinions. I am not receiving compensation for it (other than from Seeking Alpha). I have no business relationship with any company whose stock is mentioned in this article.