I still am holding on to my BlackBerry (NASDAQ:BBRY) shares. The stock has been very volatile and aggressively traded over the past five days. BBRY went up as high as $10.70 after a wrong report that the U.S. Department of Defense was supposedly buying 80,000 new BlackBerry phones. A quick denial from the department also caused BlackBerry shares to drop again below the $10 level.

My previous article talked about how BlackBerry is worth holding on to because of its rapid shift towards the enterprise market. I concluded that new BlackBerry phones coming from Foxconn (OTC:FXCOF) will be intended only for corporate users. However a Seeking Alpha user, ATInsider, commented and informed me that John Chen's deal with Foxconn last December meant BlackBerry is not giving up on the consumer market. John Chen also confirmed this in an article published last January 16.
Got Knocked Down Fast But Not Knocked Out Of The Game
BlackBerry is back on the warpath to regain its lost market share in smartphones. The misfortune of BlackBerry for the last two fiscal years is due to the rapid decline of its smartphone business, and yet Chen is still confident that BlackBerry can recover from the severe beating it got from Android phones and iPhones. The chart below shows how BlackBerry lost its revenue teeth from the vicious left uppercuts and right hooks that its phone business received.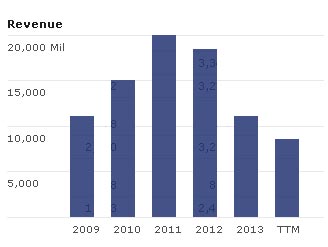 The company had a horrible 2013. BlackBerry's handset sales for September to November period only generated $1.19 billion - a 56% drop and well below analysts' estimate of $1.59 billion. Windows Phone has overtaken BlackBerry as the world's third largest mobile platform.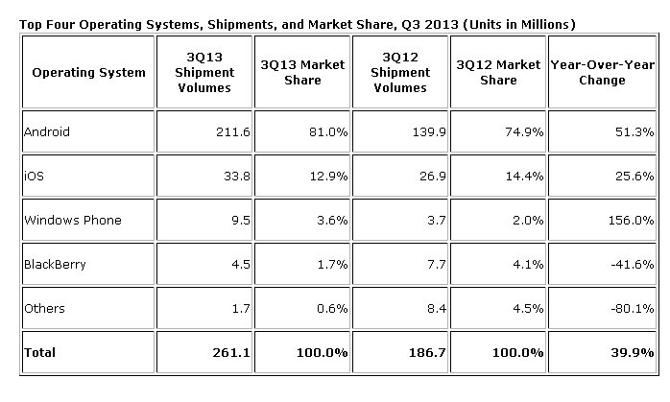 BlackBerry has a trailing $5.35 billion loss on its books but Chen is still in good fighting spirits. BBRY beat the referee's count and is up and ready to spar again with Google (NASDAQ:GOOG), Apple (NASDAQ:AAPL), and Microsoft (NASDAQ:MSFT). Despite the depressing chart below, I would like to believe that BlackBerry has enough stamina left to fight a few more rounds.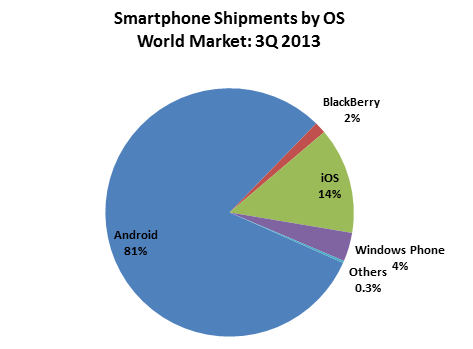 New BlackBerry 10 Smartphones Are Coming This February
A recent announcement from Hon Hai Precision (Foxconn) Chairman Terry Gou further fortified this renewed focus on the consumer market. Foxconn and BlackBerry will unveil new BB10 handsets at the Mobile World Congress on February 22-27. Gou made it clear that these new phones will include entry-level models intended for emerging markets. I support this idea of launching affordable smartphones. Nokia (NYSE:NOK) had a banner year in 2013 for its Lumia Windows 8 smartphones largely because of its low-ASP Lumia 520.
If Foxconn delivers a sub-$150 BB10 smartphone which has the same specs as the Lumia 520 or the new Lumia 525, BlackBerry will gain strong acceptance in emerging markets like China, India, and Brazil. The rumored touchscreen-only BlackBerry Jakarta will likely get its debut on MWC 2014 too. I am hoping that Foxconn will also come up with a low-ASP QWERTY keyboard entry-level model.
New Low-Price QWERTY BlackBerry 10 Phones Will Be Popular
Despite the rise in popularity of touchscreen smartphones, I still believe that BlackBerry should go back to making phones with physical keyboards. Nothing beats no-look quick-typing on QWERTY keyboard. Ryan Seacrest is even trying to market a keyboard case for iPhone users, so there's a real need for phones with keyboards again. The popularity of cross-platform BBM, WhatsApp, and SnapChat also requires speed typing.
A BB10 model with hybrid 3.5-inch touchscreen and physical keyboard control for $150 should be attractive enough even for the consumers in Asia, Africa, and South America. The scarcity of games and apps won't be a reason why customers will ignore BlackBerry phones.
The upcoming BB 10.2.1 roll-out will allow direct installation of Android APK files. BlackBerry and Foxconn should use some of their ad money to promote this new feature so that consumers are well informed. YouTube videos from BlackBerry fanatics just won't cut it.
Summary
Foxconn has the engineering and manufacturing talent to come up with great low-entry BlackBerry 10 phones. The BlackBerry brand still commands loyalty in developing countries. It can definitely regain its lost market share in consumer sales if it imitates what Nokia did with its Lumia 520 last year. Enterprise sales alone won't be enough to reverse the company's decline.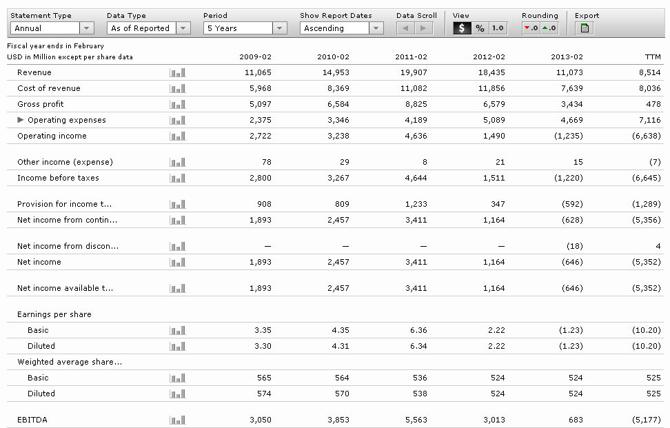 Yes, I agree that this new low-ASP tactic may contribute further to the losses of BlackBerry, but one blockbuster BB10 model can help the company regain its lost footing on the consumer market. BBRY was once the undisputed smartphone champion before the iPhone and Android came. I'm not saying it can regain the crown again, but big money purses can still be earned if BlackBerry puts up a good fight.
Hold on to your BBRY, 2014 may again come up with a big surprise. An analyst from MKM Partners raised the fair value target price of BlackBerry to $10. The Foxconn deal is indeed proving to be a big boost for BlackBerry.
Disclosure: I am long GOOG, BBRY, NOK. I wrote this article myself, and it expresses my own opinions. I am not receiving compensation for it (other than from Seeking Alpha). I have no business relationship with any company whose stock is mentioned in this article.