"Sometimes we stare so long at a door that is closing that we see too late the one that is open." - Alexander Graham Bell
'Polar Vortex' has entered the American lexicon recently as the coldest weather in two decades has blanketed the nation recently. Beside confounding 'Global Warming' advocates yet again and threatening to turn this weekend's Super Bowl into the 'Snow Bowl' - this has caused other investable impacts.
One of these is a spike in natural gas prices that has taken the price for this fuel to its highest levels in four years. Although this recent rally is probably unsustainable, it does appear the range for the price of natural gas has moved higher over the past few months. This should be good for some of the smaller energy plays that get a significant amount of their production of natural gas.
One stock I like here and could break out from a recent narrow trading range is Warren Resources.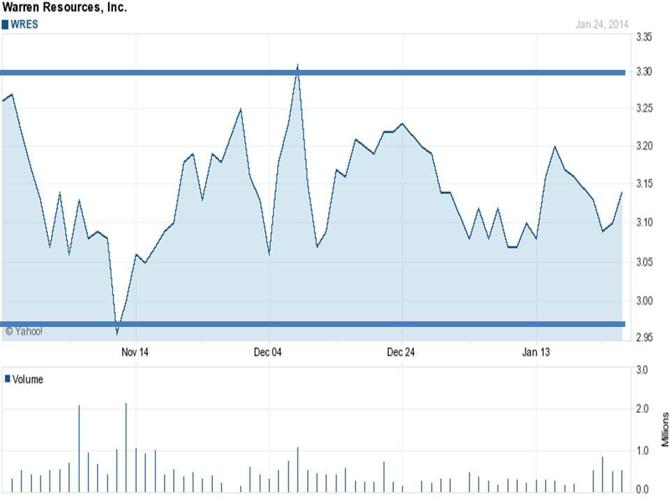 Warren Resources (NASDAQ:WRES) is an independent energy company engaged in oil and natural gas production. The company focuses primarily on its waterflood oil recovery programs and horizontal drilling in the Wilmington field within the Los Angeles Basin of California and on the exploration and development of coalbed methane properties located in the Rocky Mountain region.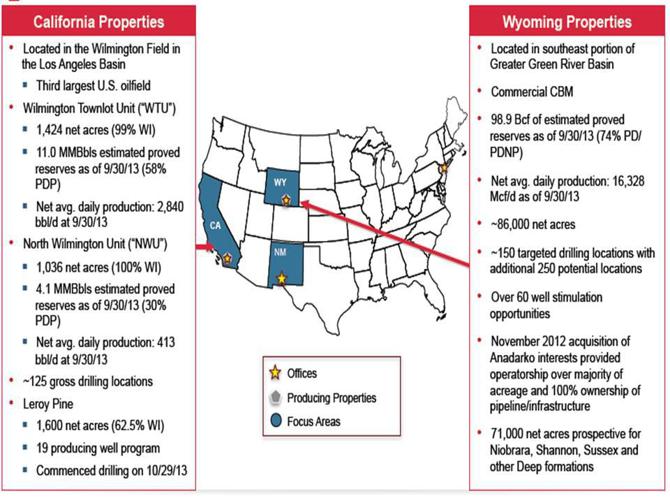 The company has done a decent job of growing oil production as part of overall production, but still relies on natural gas for ~50% of its production. The company, to a lesser extent, should also benefit from higher prices from natural gas liquids such as propane which has also spiked recently.
In its last reported quarter the company reported earnings of 20 cents a share, 8 cents a share above consensus. This was the second quarter in a row that Warren blew through bottom line expectations. Revenues reached record amounts as well, impressive given its previous record was in 2008 when natural gas prices were 80% higher than now even after this recent spike. Gas volumes spiked up 29% Y/Y in the quarter. The stock sports a five year projected PEG of under 1 (.91)
Warren Resources is a cheap E&P investment. The shares go for ~9x forward earnings, less than 4x operating cash flow and right over book value. Earnings are on a nice uptrend as well. Warren posted a quarter per share in earnings in FY2012 but is tracking towards ~32 cents a share in FY2013. Analysts believe earnings will increase more than 25% to 40 cents a share in FY2014. Warren next reports quarterly earnings in early March. BUY
Disclosure: I am long WRES. I wrote this article myself, and it expresses my own opinions. I am not receiving compensation for it (other than from Seeking Alpha). I have no business relationship with any company whose stock is mentioned in this article.