Last year a leading broker released a long note detailing how the mobile phone business was quickly becoming commoditized. Apple's (NASDAQ:AAPL) 40% margin outlined the profitability for being the pioneers in mobile smart-phones and although they have done remarkably well to keep these margins steady, the long-term trend will be downwards sloping.
As many BlackBerry (NASDAQ:BBRY) shareholders will know, the company effectively lost the consumer smart-phone battle. The reasons for this are many and there are a variety of opinions as to whether they can ever challenge Apple et al once again.
My personal opinion is no, the operating system has dropped far behind Android, OS and Windows in terms of the support they receive from the many developers who breathe life into these various operating systems. Although the major app gap has more or less been filled, BlackBerry has not been successful in getting many of the useful localized apps that are considered more vital than mega apps such as Facebook (in this author's opinion).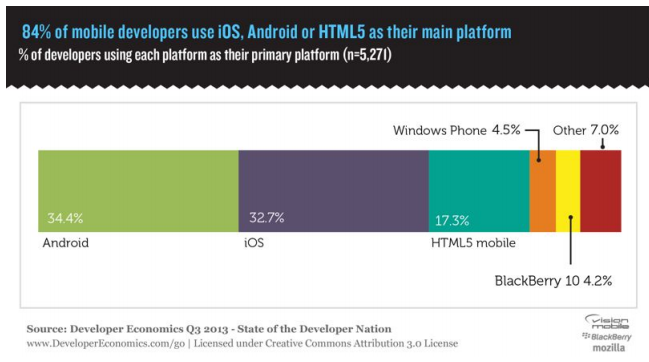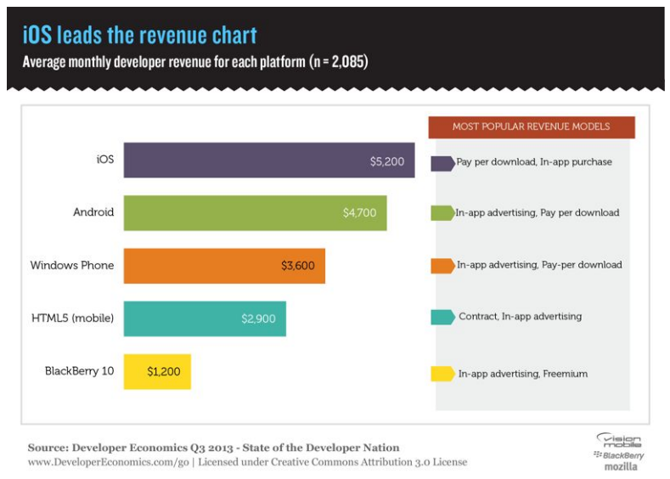 If developers have no customers to sell to, they won't be able to earn a decent pay from their endeavors and then won't design apps.
It may be a completely different story if BBRY begin to allow native Android apps to run on their phones but I would argue that this may come at the expense of security, the one thing that still keeps BlackBerry relevant.
Furthermore, I would also wonder why BBRY were so intent on getting into a business where margins are in a race to the bottom. Xiami's 'Red Rice' reportedly costs only $130 and new kids Micromax & Karbonn (in India) are managing similar prices.
Instead, of trying to get into unappetizing businesses with a cash pile nowhere near big enough to beat out big players such as Apple, I would argue that there is an angle that not many have considered.
BYOD has grown substantially as firms have found this as a way to reduce handset spend whilst keeping staff mobile. Furthermore, the advances in Mobile Device Management has meant that it is possible for IT to manage a number of phone models without the need for additional software of manpower. Although the cost issue is obviously appealing, it is still the opinion of many IT professionals, that BlackBerry is the number one name for security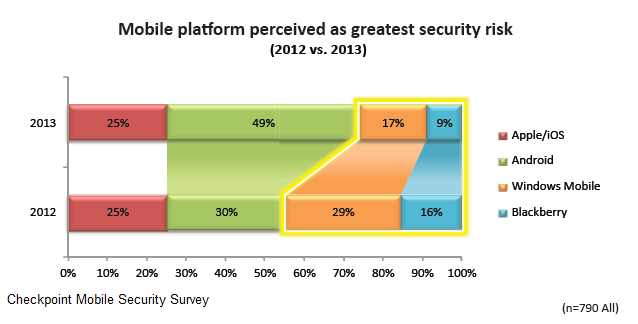 Given this and given the fact that Xiaomi managed to produce the 'Red Rice' for $75, surely BlackBerry could start offering a handset and software package giving away the phones for free (Chen has already stated he expects no incremental margin from the handset division) and then offering the optimized BES?
Granted there are many firms that still believe cost is more important than the benefits of a secure mobile service but there are enough bankers, lawyers, public sector works where those stakeholders would be happy to pay a little bit extra for the benefits of security. This is evident in the fact that so many of my fellow professionals still carry Work BB7's despite the redundant technology. No one finds it convenient having two phones but if my employer told me to carry a company BlackBerry, am I going to resign in protest?
Thanks to the partnership with Foxconn and the continual advancement of technology, BlackBerry can produce quality phones that run the secure OS10 and then provide this hardware to with their high margin software giving the shareholders their long awaited profit. By providing these heavily subsidized phones with software to businesses that care about security, BlackBerry can once again unlock a new niche, which was in fact their first niche. BlackBerry have lost the consumer race but there is no reason why they cannot provide an attractive alternative to BYOD.
My personal phone may be an iPhone, but my other phone is a BlackBerry.
Disclosure: I am long BBRY, . I wrote this article myself, and it expresses my own opinions. I am not receiving compensation for it (other than from Seeking Alpha). I have no business relationship with any company whose stock is mentioned in this article.