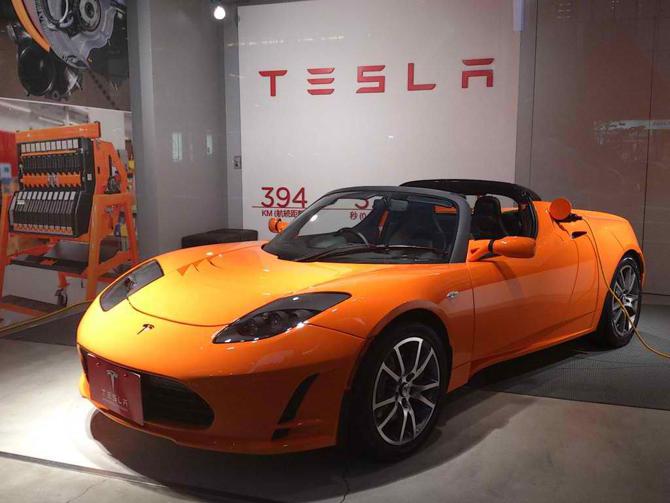 First, it's important to clarify my $500 target for Tesla (NASDAQ:TSLA). It's where I think it's heading in a few years, and not today. When I published the article Tesla's Path To A Conservative $500 Per Share I was quickly told by readers that my article failed to apply a discount rate back to the present. Let me be clear: I do not believe Tesla should be at $500 per share today. I believe it could be heading there over time as the company continues to successfully execute.
Tesla recently announced that it expects 6,900 deliveries in the fourth quarter, up from an original guidance of 6,000. At $110,000 average revenue per delivery that Tesla saw last quarter, that would put the total revenue at around $759 million for Q4. Analysts have the average at $657 million. It seems like that will be beat easily.
More important to Tesla is its production, since it doesn't have any trouble selling its vehicles. Tesla has been guiding for an annualized rate of production of 40,000 vehicles by the end of 2014. This comes out to around 769 vehicles average per week.
Let's review production history. In Q2 2013, Tesla produced 400 vehicles a week. In Q3, that number rose to 500 per week. On November 5 with its third quarter earnings, Tesla announced it was up to 550 per week. Another month later, Tesla's CEO Elon Musk said on CNBC that it was up to 600 vehicles per week.
It doesn't sound like it has that far to go to get to 769 vehicles per week from 600. I would be surprised if that takes a full year given the acceleration we've already seen in such a short time. Since Tesla announced the quarter exceeded its own expectations by 900 vehicles when those expectations were given halfway through the quarter, it implies an exceeded production quarterly rate of 1800 or 136 per week. Add 136 to the 550 figure announced in November, and Tesla might be up to 686 vehicles per week or more since the quarter ended.
Bottom line: look for Tesla to hit that 40,000 annualized rate well ahead of schedule, possibly in the second of this year instead of the fourth quarter. Analysts have an EPS estimate of $1.53, but at the rate Tesla is surprising, that number could possibly come in at $2.00 or more instead. Tack on a 20% conservative EPS growth rate per year for five years, and Tesla is up to $5.00 in EPS. A 100 P/E ratio would put the stock at $500 per share While I'm not saying a 100 P/E is necessarily justified, we've all seen high-growth popular stories get 100 P/E ratios and more such as Netflix (NASDAQ:NFLX), LinkenIn (NYSE:LNKD), salesforce.com (NYSE:CRM), Facebook (NASDAQ:FB), etc.
If you want to see an example of doubting Tesla's ability to surprise and gain value, click here for the IPO interview at a mere $17 per share. Jim Cramer called Tesla at $17, "I'm not sure that Tesla has a business plan that's going to work, it is not a smart investment." Elon Musk ripped Cramer apart in response. He replied, "Yeah, sure, Jim, we're no Bear Stearns, but I think we're going to do okay … Jim is frankly a contra-indicator." At the conclusion of that interview in 2010, Musk ended with an accurate foreshadow that still seems to apply today. He said, "At a certain point, people have to get tired of being wrong."
Disclosure: I have no positions in any stocks mentioned, and no plans to initiate any positions within the next 72 hours. I wrote this article myself, and it expresses my own opinions. I am not receiving compensation for it (other than from Seeking Alpha). I have no business relationship with any company whose stock is mentioned in this article.