Utility stocks (as per the S&P 500 Utility sector and the ETF XLU), have a bit of a reputation as dull, boring, unromantic and such things. In fact, if you compare the performance to the S&P 500 there has been a huge opportunity cost in being long Utilities.
click to enlarge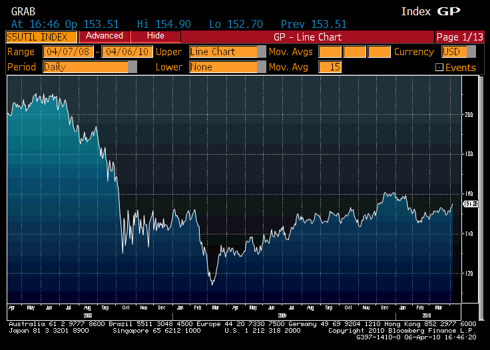 Let us look a bit deeper, initially from a valuation perspective. If there is no obvious value then we can stop right here. This table below shows the valuation metrics from the ETF XLU:

From a simplistic perspective, valuations do not appear to be demanding by any stretch of the reasonable investor's imagination. Sure I have seen lower P/E ratios in my time, but with earnings being depressed as of late, we are not taking this too seriously. We place more emphasis on how much it costs to buy the assets of utility companies and with a price to book ratio of a mere 1.46x, asset prices are very reasonably priced.
We have often said that if you want to know what large caps are going to do look at what is happening to mid and small caps. To us mid and small caps are the proverbial "canary in the coal mine". They are the first to show signs of weakness when economic conditions contract and, more often than not, the first to show strength when there is economic expansion or growth. Take a look at the behaviour of the S&P 400 and 600 Utility indices below. Both these indices look ever so strong, and if the last 6 months is anything to go by they are likely to trade at new highs before year end.
So if you want to know what the S&P 500 Utility index is going to look like, look no further than the charts below. Yes, you are forgiven for thinking that this is a rather simplistic investment "analysis".......but it goes something like this, something is driving mid cap and small cap equities higher and given the strength of the trend it suggests something a little more than the gods of chance are at play. There are four times more individual companies that make up these two indices relative to the S&P 500 Utility index – as far as we are concerned, majority rules.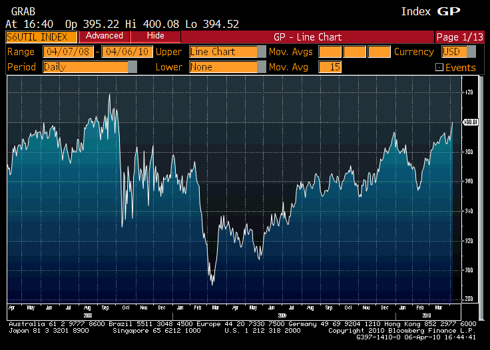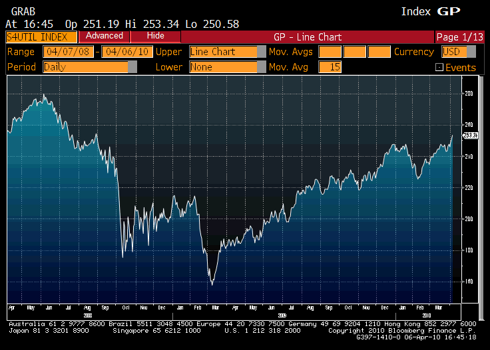 There is something else that one should consider. Implied volatility on the ETF XLU has come crashing down over the course of the last few months and is back to the lower bounds of its historical trading range.

It does not take a rocket scientist to work out that a few dollars invested in deep out of the money LEAPs (Jan12 exp) calls on XLU could do dramatic things over the next two years.
Disclosure: Long XLU