By Bryan McCormick
US stock index futures are lower after a mostly positive session in Asia and a weaker start in the eurozone and UK markets.
The US dollar edged higher against most other currencies except the Canadian dollar, which briefly exceeded parity this morning. The UK pound remained weak, and the euro dipped slightly.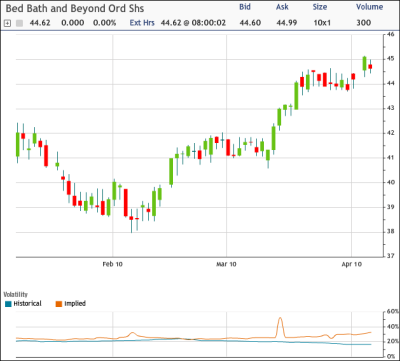 The higher dollar has crimped the commodities rally this morning, but so far any pricing pressure is relatively weak. Traders are waiting for the EIA Petroleum Status Report today as the price of crude is lower so far.
Credit default spreads were slightly wider this morning, hinting at continued market concerns over the debt crisis in Greece. The effect so far has been muted.
Although Europe traded lower out of the gate, a rebound in service sector activity there - the European non-manufacturing PMI - helped bring indexes back briefly to the flat line.
In short, with news mixed, the tone so far has been neutral to down.
In earnings news, Family Dollar Stores (NYSE:FDO) did much better than expected in both its bottom line and guidance. Those shares are up nearly 7 percent in the pre-market as a result, putting the stock within 10 percent of its lifetime highs.
Monsanto (NYSE:MON) and Bed Bath & Beyond (NASDAQ:BBBY) will also report today. There are no additional S&P 500 earnings until Friday, when Constellation Brands (NYSE:STZ) reports.
The calendar heats up next week with Alcoa (NYSE:AA) kicking off earnings season on Monday. The tape will go from moribund on the catalyst front to full speed within the next 10 days.

Disclosure: No positions