Market sentiment has been weighed down overnight after a newswire report suggested that the Greek Government was looking to exclude the IMF from participation in a potential rescue package (a claim later denied by the Greek Prime Minister). This report has seen Greek 2-year bond yields rise 1.2% and 10-year yields rise 0.44%. Despite that, European bourses (with the exception of Greece) have enjoyed catch-up gains with the US following their Easter closure. Greek concerns have dented enthusiasm for the euro, however.
The S&P 500 closed last night with a 0.2% gain, led by a 1.1% gain in the financials. Stock-wise, SunTrust Banks (NYSE:STI) gained 3.5% as Credit Suisse said the lender may be a takeover target. Travelers (NYSE:TRV) led the Dow lower after Sandler O'Neill & Partners downgraded the shares. A strong weekly chain store sales report from the ICSC, albeit probably assisted by Easter timing, didn't hurt sentiment. Also we saw the release of the Minutes of that meeting just before the Lionel Messi show. The one-line summary is that the Federal Reserve is not anywhere near raising rates. What surprised me is that there is any response in financial markets at all. With falling core inflation, an unemployment rate at 9.7% and an output gap as big as the Pacific Ocean all suggest that, even if growth is at 3% this year, rates could easily still be at current levels in a year's time.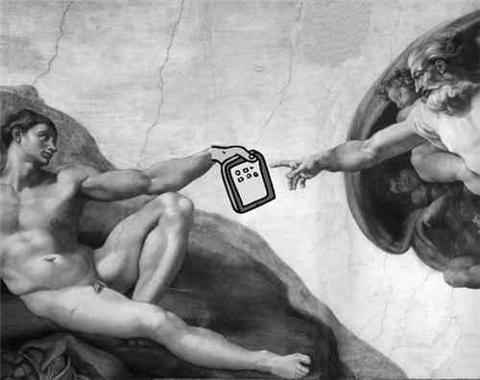 Click to enlarge
Today's Market Moving Stories
UK shop prices rose 1.2% in March from a year earlier, the lowest increase since November last year, the British Retail Consortium said. Shop prices were unchanged on the month. "The competitive battle is even fiercer than usual as retailers fight it out to overcome the reluctance of customers to spend caused by pre-election uncertainty," said BRC Director-General Stephen Robertson. "Falling shop price inflation is particularly welcome relief for consumers as they face sharp rises in other living costs, such as fuel," he said.
Two-thirds of UK company directors are confident about their organization's growth prospects, a survey of 250 directors carried out by PricewaterhouseCoopers said. Less than a fifth of those surveyed said the country is a competitive place for business.
The UK economy has avoided slipping back into recession, but the recovery is weak and there remain serious risks of a setback, the British Chambers of Commerce said. The business group urged the new government to scrap a planned increase in National Insurance social security payments by workers and companies in 2011 and replace it with a rise in value-added tax. "Whatever the outcome of the election, a new government must produce a more credible medium-term plan for cutting the country's huge budget deficit and reducing spending," David Kern, chief economist at the BCC, said.
The World Bank sharply raised its forecast for economic growth in East Asia to reflect reviving global demand, sustained fiscal and monetary stimulus in the region and a rapid rebound in consumer spending. The developing economies of East Asia will grow by 8.7% in 2010. In November, it had projected 7.8% growth. Stripping out China, growth will spurt to 5.5% in 2010 from 1.3% in 2009. For China, structural reform means rebalancing the economy, including a larger role for the service sector and private consumption and moving away from investment-heavy export-led growth as well as encouraging environmental sustainability. For middle-income countries, such as Indonesia and Thailand, the emphasis should be on investment in human and physical capital.
The UK services PMI fell back slightly in March to 56.5 from 58.4 in February. This was weaker than consensus expectations of a more moderate fall to 58.0, but 56.5 is still above the long-run average for this survey. The subcomponents showed that employment has now stabilised (50.3), new business eased slightly (56.8 from 57.5) but business expectations rose further to 74.6. However, what is yet to recover in the services sector is corporate pricing power. Whilst the PMIs haven't mapped perfectly into GDP through the downturn, this seems consistent with a forecast of 0.5% quarterly growth in Q1, with perhaps some risk to the upside.
German industrial orders in February delivered a positive surprise. Industrial orders were unchanged on the month (market expectations -0.7% MoM) and the January 2010 figure was revised up to +5.1% (previously: +4.3% MoM). The rise continues to be driven by foreign industrial orders (+1.8% MoM). This data underpins that Germany is back as a eurozone outperformer in 2010.
Dallas Fed President Fisher added that inflation was low on his list of worries, notable for a governor that wanted to build a reputation as an outspoken inflation fighter two years ago. Minneapolis' Kocherlakota said he does not expect inflation expectations to rise because that would require both bad monetary policy and poor fiscal management. The recovery over the coming years does not look strong enough for these governors to generate much of a threat from inflation, it seems.
European Union finance chiefs next week will discuss a tax on bank leverage and risk-taking that could generate as much as €50 billion a year for the region's governments, the EU said. The prospective balance-sheet levy is among "innovative financing options" that the European Commission, the EU executive in Brussels, is analysing. A separate levy on financial transactions, a so-called Tobin tax, could bring in up to €20 billion, according to the EU analysis.
And Greek deputy PM is now accusing the Germans of being racist. In an interview with a Portuguese newspaper, he said: "Why do the Greeks have problems? Because of a good climate, because of music, drinks, and due to the fact that they are not as serious as the Germans. This is a moralizing viewpoint, racist even, that does not correspond to the reality."
A series of photos from Time Magazine about everybody's favorite Chinese ghost town – Ordos.
Greece: Market Starting To Pick Apart Support Package
A combination of events have resulted in fresh uncertainty for the Greek bond market, with 10-year yields rising above 7.0% at one stage yesterday (think of the debt service implications). The attempt by the Greek government to sell USD-denominated bonds to emerging markets investors will be difficult, as this is likely to be the most sceptical group of investors, and the amount of funds that will be raised is likely to be $3-5bn, not the $10bn originally mooted. Switching from holdings of Mexico or Brazil (approx 5.0% for 10 year USD bonds) into Greek debt yielding 7.0% is theoretically attractive but the reality is that Emerging market Sovereign investors are experts in default and restructuring risks, so will take some convincing.
There was very little impact on the yield of these Emerging Markets bonds yesterday, suggesting that the market is not taking the substitution threat seriously. Furthermore, the eurozone/IMF backstop is in place but there is a lack of clarity over the interest rate (Germany wants market rates, others agree to 4.0-4.5%) and terms of the support ('when absolutely necessary'). Perhaps if the support was actually in operation it would be easier to convince investors to buy Greek bonds, something they were less willing to do at the March 29 syndication. The IMF arrives in Athens today to discuss progress on austerity measures and will be in a position to review the revenue and spending data for March. The visit of the IMF, which had been planned many weeks ago, will only add to uncertainty over the next steps. Before Greece was ready to use the IMF because it would have offered better terms than the Eurozone governments but it has become apparent that the all-in costs will be higher; i.e. if the cost of further austerity measures are added to a lower rate of interest.
And, adding fuel to the fire, Dow Jones news wires are carrying a story that Greece's budget deficit for 2009 is expected to reach a revised 13.5% of gross domestic product, almost a percentage point higher than current estimates. Speaking in a television interview late Tuesday, Finance Minister George Papaconstantinou acknowledged that there would probably be a slight upward revision in the 2009 deficit, but said this would not affect the government's deficit reduction targets for 2010. The Greek government has pledged to cut the deficit to 8.7% of GDP this year. Greek bond yields have added a further .20% to a scary 7.20% in the 10 year this morning. Irish 10 year yields are 4.48% by way of comparison.
Company News
Daimler (DAI) and Renault's (OTC:RNSDF) boards approved plans for a global alliance focusing on sharing small- car technologies and development costs. A deal involving Renault and Japanese partner Nissan (OTCPK:NSANY) swapping stakes with Daimler is set to be announced today.
Australia's competition regulator has extended its investigation into BHP Billiton (NYSE:BHP) and Rio's (RTP) planned iron ore joint venture until May 27, following concerns raised by steelmakers about the new pricing environment for iron ore. Between them Rio Tinto and BHP have about a 35% market share in seaborne iron ore, (Vale (NYSE:VALE) also has around 35%) and the European Steel industry body Eurofer claims the JV will reduce competition in an already concentrated market, although BHP and Rio stress that the JV will involve production only, not sales. The European Commission and Japan's fair trade commission are also investigating the deal. The $10bn of mooted synergies will still appeal to both parties, although with credit issues now behind them, the need for a deal is much less pressing for Rio Tinto than it was a year ago.
Australian miner Macarthur Coal rejected a sweetened A$3.56 billion takeover offer from US coal group Peabody Energy (BTU) and vowed to press on with its own planned takeover of Gloucester Coal.
Ryanair (NASDAQ:RYAAY) is to raise checked bag charges from €15 to €20 for the months of July and August. Assuming about 23mln passengers travel during the July-September quarter and 30% of passengers check in bags then revenue of €23m will be generated from this price change. That equates to about 7% of net profits produced in the year to March 2010. Whether all of this extra charge falls to the bottom line is a moot point.
And Finally… Bank of Ireland Ad From The 1970s

Disclosures: None