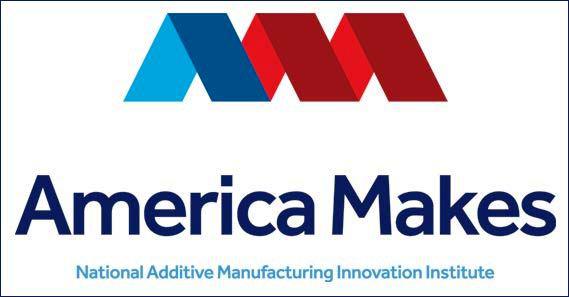 America Makes (AmericaMakes.us) is the National Additive Manufacturing Innovation Institute. As the national accelerator for additive manufacturing (AM) and 3D printing (3DP), America Makes is the nation's leading and collaborative partner in AM and 3DP technology research, discovery, creation, and innovation. Structured as a public-private partnership with member organizations from industry, academia, government, non-government agencies, and workforce and economic development resources, we are working together to innovate and accelerate AM and 3DP to increase our nation's global manufacturing competitiveness.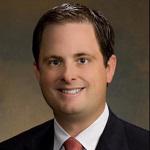 Rob Gorham is the America Makes Deputy Director of Technology Development. He brings more than a decade of solid defense research and advanced manufacturing experience and is responsible for the development of the America Makes roadmap, technology investment strategy, and program management. Prior to joining America Makes, he was the Senior Manager of the Manufacturing Exploration and Development (MXD) group within the Advanced Manufacturing Systems and Prototyping (AMS&P) directorate of Lockheed Martin (NYSE:LM) Aeronautics - Advanced Development Programs (NASDAQ:ADP). In this position, Mr. Gorham was responsible for leading the transition-focused development and the application of affordable manufacturing technologies for LM Aeronautics and other LM Business Areas across the corporation. He holds a B.S. in Aerospace Engineering from Texas A&M University and a M.S. in Engineering Management from Southern Methodist University.
Members of America Makes include 3D Systems Corp. (NYSE:DDD), Stratasys Ltd. (NASDAQ:SSYS), The ExOne Company (NASDAQ:XONE) as well other 3D printing leaders in America.
3DPrinting Investor: Can you give a brief history of America Makes and describe the mission of the organization?
Rob Gorham: America Makes was awarded to the National Center for Defense Manufacturing and Machining (NCDMM) in 2012 as part of the President's initiative to revitalize manufacturing in the United States. America Makes is a collaboration between industry, government and universities through public-private collaboration.
Our mission is accelerating the adoption of Additive Manufacturing and 3D Printing technologies within the United States manufacturing sector and increasing domestic manufacturing competitiveness. Our approach in answering this very important charge is to draw on the most advanced engineering schools and the most innovative manufacturers to collaborate on new ideas, new technology, new methods, and new processes.
3DPrinting Investor: America Makes awards funding for additive manufacturing research via Applied Research Projects Calls. How does America Makes determine if funding should go to research in the development of new 3d printing materials, or if the funding should instead go toward process controls and part qualification for example?
Rob Gorham: One of the first tasks that America Makes took on was kicking off an active Voice of the Customer campaign that focuses on developing a very timely, accurate, and forward-looking technology investment plan - A National Additive Manufacturing Roadmap. We are in this for the long run, and having the architecture in place that charts our route to success is paramount.
We drew inspiration from a TED talk by Simon Sinek that starts with 5 high level Why's for Additive Manufacturing and 3D Printing: Shorter Lead Times, Mass Customization, Energy Reduction, Parts on Demand, and Enabling Complexity. The specific why's that drive good economics within each of these topic areas will be defined by our Member network. The "How this will be accomplished" and the "What we are accomplishing" will be defined through project topics and solutions proposed by the membership.
The Technology Roadmap process that we have instituted here leverages Human-Centered Design. We partnered with MAYA Design who is technology design and innovation lab founded in Pittsburgh, PA in 1989. The name MAYA stands for Most Advanced Yet Acceptable and their tag line is "taming complexity". We are leveraging their expertise in Human Centered Design that is now a core foundation in our workshops and Voice of Customer Activities.
The topics of Design, Materials, Process, Qualification, and Knowledge base are now assigned as 5 swimlanes on our technology roadmap that integrate and link topics and sub-topics across the entire value chain.
3DPrinting Investor: Additive Manufacturing has been around for 20+ years, why is it taking off now? What's changed?
Rob Gorham: Access! With 3D Printing and Additive Manufacturing changing from a technology that had relatively large capital requirements to something that can now be operated by pretty much anyone, the opportunity to manufacture and produce goods has now reached an individual level.
3DPrinting Investor: Most industrial 3D printing applications are currently in the aerospace, automotive, and medical/dental industries. What industries and markets will we see 3D printing move into next?
Rob Gorham: Those markets are still maturing and have a long way to go before we say they have fully embraced the technology. However, all markets are impacted with 3D printing and doing things right now with the technology. Aerospace, Automotive, Biomedical, Energy, Commercial Goods, Sporting, Fashion, Food, Art, Housing, Architecture to name just a few.
3DPrinting Investor: What challenges are ahead for the 3D printing industry?
Rob Gorham: Consistency with the process and materials. Characterization of materials and processes with a pedigree that provides the users with confidence that the data is good. Faster and bigger machines that pull volume restrictions away from the users. The ability to exchange information amongst the community. Modeling and simulation, taking advantage of the design flexibility of the processes that is still not well understood.
3DPrinting Investor: What new materials for 3D printing look promising right now? Is there any work being done on graphene as a potential material at America makes?
Rob Gorham: There are several new materials that look promising. However, as I stated earlier, characterization of many current materials is of highest priority to our current membership. With that said, multifunctional materials are of great interest to our members. Also, the ability to grade or structure materials properties / performance is something we are constantly asked about investing in. As part of our Roadmap, we have identified member needs that align to those 2 topics. Regarding graphene, we are not explicitly funding any graphene projects, but wouldn't be surprised to do so in the near future.
3DPrinting Investor: Staying on materials, where do you believe the biggest growth will be in materials utilization over the next few years… ceramics, plastics, metals, something else?
Rob Gorham: It's hard to tell, plastics continue to mature and better, stronger, more durable plastics are coming out all the time. For end use / production insertions however, metal alloys are still favored for many applications. We try to pull a materials bias off of our member conversations and let the system problem define what materials to use. Also, green materials are something that we see continuing to gain momentum.
3DPrinting Investor: President Obama envisioned up to 15 centers for manufacturing innovation located throughout the nation. Where are we in that rollout process?
Rob Gorham: Well, just last week the president announced that North Carolina State was awarded to Powered Electronics Institute. That's a very exciting opportunity and am really looking forward to collaborating with the new institutes.
3DPrinting Investor: Last question: What do you see as the single most exciting thing about 3D printing?
Rob Gorham: That it's part of the conversation to revitalize American Manufacturing. That we get to discuss with companies across America about innovation and collaborating amongst each other. 3D printing is a medium, like the cloud, that support the building of connecting manufacturing supply chains. That is challenging the paradigm of dirty, old, dumb, manufacturing. And finally, that our kids, the next generation of America makers, are EXCITED about the technology. It's amazing right now…being involved in this space and working with extremely talented people.
Disclosure: I have no positions in any stocks mentioned, and no plans to initiate any positions within the next 72 hours. I wrote this article myself, and it expresses my own opinions. I am not receiving compensation for it. I have no business relationship with any company whose stock is mentioned in this article.
Additional disclosure: This article was published on 3DPrintingStocks.com on 1/22/14.