So much of the American economy depends on its citizens to both be productive, in order provide the goods and services domestically needed rather than have to import them, and be employed with a paycheck, so they will not have to rely on social welfare payments to make ends meet. Both are still in dire straits despite massive stimulus.
Employment in manufacturing related industries in America has plummeted drastically as our manufacturing base continues to disintegrate.
See the total number of employees in both non durable manufacturing and durable manufacturing. You can thank free trade for that. (Ironically, the very first act of Congress was a Protective Tarriff).
click to enlarge images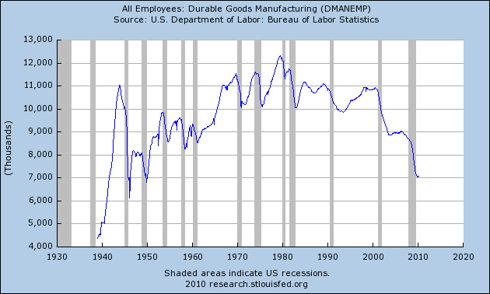 Disclosure: No relevant positions