By Bryan McCormick
US stock index futures are lower this morning after a down session in Asia and a sharply lower start in eurozone and UK markets.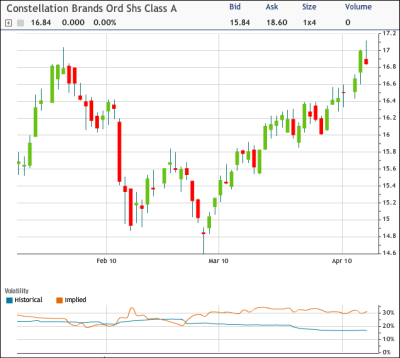 Although the overnight losses in Asia were relatively muted, the moves lower in Europe were prompted by concerns that the Greek debt rescue might unravel. The euro has not fallen as sharply as it has during other points in the crisis, but stocks have been hit hard. Banking names have taken the brunt of the selling.
That is a theme that could well spread to the US markets. It is the financials that have been the strongest relative sector over the last several weeks, and a selloff there could trigger a correction in the major indexes. Fears over resumption of a debt crisis that Wall Street thought was behind it has overshadowed, for the moment, positive pre-market news from US retailers.
US traders are weighing the prospective merger of United Airlines (UAUA) and U.S. Airways (LCC). In normal market conditions, a merger would have been viewed as a major positive. The issue now, however, will be whether the credit fears in Europe will trump positive individual news or sector developments.
There is just one S&P 500 earnings report left this week, by Constellation Brands (NYSE:STZ) tomorrow. That stock may be active ahead of its results.

Disclosure: No positions