By Dee Gill
Initial public offerings are notorious for leaving shareholders crying at least as often as they make someone rich, but it's the glorious stories that we all latch onto. The 50% return first-day Twitter (NYSE:TWTR) buyers made in eight weeks. The way Amazon.com (NASDAQ:AMZN) investors nearly tripled their money in the first year of trading. The absolute fortunes quickly made by even little guys who were smart enough to buy into Google (NASDAQ:GOOG) and Whole Foods Market (NASDAQ:WFM) and Starbucks (NASDAQ:SBUX) in their first few trading days. These tales are like IPO crack for investment junkies.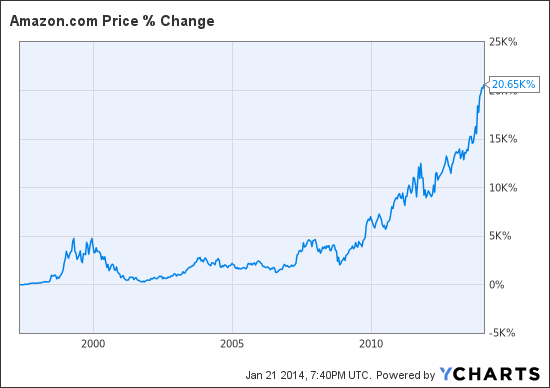 But to bring the IPO conversation into the more useful realm of real investment research, spend a little time with First Trust's IPOX-100 US IPO Fund (NYSEARCA:FPX), a top-rated index ETF that's attracting a lot of IPO addicts at the moment. Its 48% return last year should peak any investor's attention, and a study of its longer-term gyrations helps one remain clear-eyed about the risks. It's a good reminder of both how lucrative and how devastating IPO investing can be.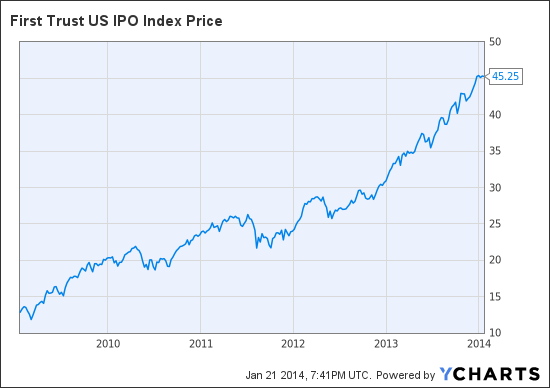 FPX data by YCharts
The IPOX-100 IPO fund adds shares only after they have traded at least five days, so the returns it records on individual stocks are in line with what ordinary investors could get. The practice eliminates those useless first-day trading returns we see in the headlines showing off gains or losses from the offer price, to which only insiders and their friends were privy. (Yes, Zillow (NASDAQ:Z) shares shot up more than 120% at opening, but a lot of ordinary first-day buyers spent most of the first year trading underwater.)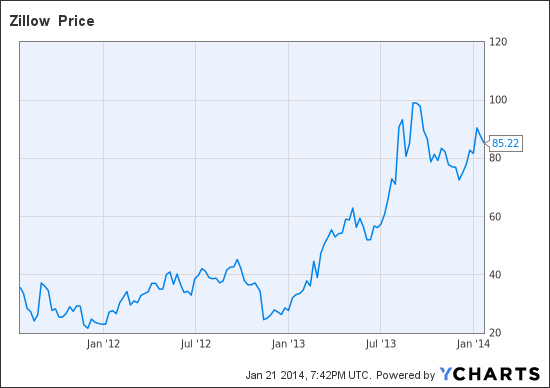 Z data by YCharts
The patience also helps the fund steer clear of suddenly obvious dogs and opening day snafus, like the one that sent Facebook (NASDAQ:FB) shares plunging at its IPO. The ETF avoided Facebook's 18% fall in its first month of trading by waiting several months after opening to pick up the shares. It didn't jump quickly into Twitter either.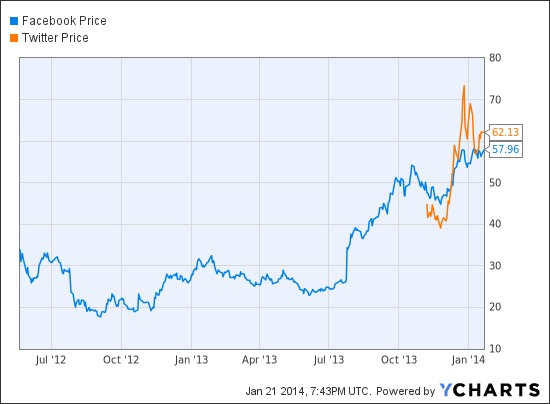 FB data by YCharts
We can see from the FPX chart that investing in IPOs can be a very profitable business even without insider advantages, but it sometimes requires a strong stomach. The fund has earned 5-star ratings for its 3-year and 5-year returns of 25% and 28% respectively. To get a sense of the stamina involved for this kind of investing, consider that the fund had a 44% loss in 2008; a 45% gain in 2009; and a 3% gain in 2011.
The fund's holdings are the 100 largest, typically best performing and most liquid, IPOs with quarterly rebalancing. No company can constitute more than 10% of the fund's holdings, and the shares are sold after 1,000 trading days (about four years).
Perusing the top holdings of the fund gives one the impression that other investors may be looking for IPO opportunities in the wrong places. True, Facebook is the fund's largest holding, and Tesla Motors' (NASDAQ:TSLA) spot in the top 10 might be expected. They were up 95% and 325% respectively in 2013.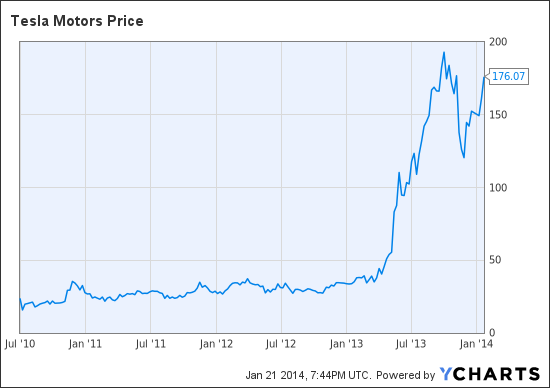 TSLA data by YCharts
But many of this ETF's other top holdings are from older and far less sexy IPOs, including spin-offs, or secondary and post-bankruptcy offerings. Among them are Delphi Automotive (NYSE:DLPH), Phillips 66 (NYSE:PSX), HCA Holdings (NYSE:HCA), Dollar General (NYSE:DG) and Marathon Petroleum (NYSE:MPC). Each of the companies has been producing great returns for shareholders recently.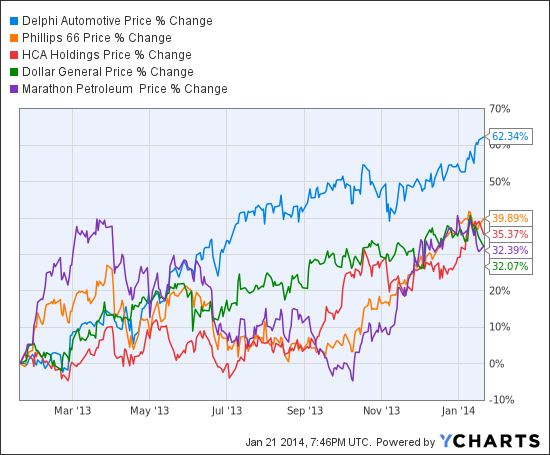 DLPH data by YCharts
The U.S. IPO Index Fund, which has $392.3 million in assets under management, became increasingly popular with investors last year as the IPO market heated up, according to Bloomberg reports. For those who prefer to do their own stock picking, putting some financial advisor tools to use on some of the shares this fund is milking might help create an investment story with a happy ending.
Dee Gill, a senior contributing editor at YCharts, is a former foreign correspondent for AP-Dow Jones News in London, where she covered the U.K. equities market and economic indicators. She has written for The New York Times, The Wall Street Journal, The Economist and Time magazine.