The China "experience" is creating numerous secular trends and producing tremendous wealth for Chinese entrepreneurs in various industries. For example, higher incomes help retail and consumer electronics firms. Healthcare reform will lead to better quality and distribution of drugs. Increased emphasis on education has spawned many "brick & mortar" and online schools.
In 2010 I have increased my efforts to profit from opportunities spawned by China's aggressive goals to clean up its environment. China's focus on social responsibility has been an impetus for companies to provide cleaner energy, improve air and water quality, fashion more efficient technology and establish safer work environments. My goal to monitor these trends led me to Remediation Services Inc (OTC:RMSI) doing business as China LianDi.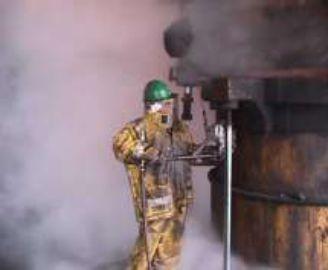 One page in a recent LianDi power point presentation convinced me that I had to leave my quiet suburban office outside of Philadelphia and take a train ride to NYC to meet the management team, all while battling a severe cold. On one half of the page, there was a picture that captured the essence of how I physically felt that day. It portrayed an image of an outdated, poorly-sealed coking structure spewing black smoke that ultimately found its way to the clothing of a factory worker.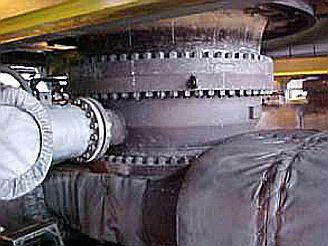 On the opposite half of the page was a contrasting photo showcasing an eye pleasing, clean technology centric coking unit.

LianDi plans to help construct units like this in the near future to create an entirely new revenue stream to complement its existing distribution business.
Distribution Business
Historically, LianDi has acted as the middleman between oil and petrochemical companies in China and their international suppliers of flow control equipment such as valves and pumps.
Initially, I was not overly thrilled over this side of LianDi's business. A middleman type of model can often be accompanied by low margins with little insulation from competition. Upon closer inspection, I realized that LianDi's model is more attractive than it first appeared. It has filled an unmet need that LianDi feels fosters customer loyalty and will ultimately allow the company to cross sell higher margin proprietary products
Before LianDi came along in 2006, the marriage of flow control suppliers and oil/petrochemical firms was typified by the existence of small inefficient operations. The problem was magnified since there are a limited number of domestic suppliers of such equipment.
As a result of China's environmental cleanup goals, LianDi seized an opportunity to be one of the first major players to bring modern flow control equipment to China's oil/petrochemical giants by establishing close relationships with the major international suppliers of this equipment. Relationships with its customers are further strengthened by the staffing of rare and highly specialized engineers capable of design, equipment installation, maintenance and service on large scale projects.
This advantage cannot be downplayed as it eliminates an otherwise large employee and logistics expense for its customers, many who simply can not navigate the challenges of China's business environment. Through its proprietary software system, LianDi also offers data processing services for some of its clients.
These factors create a huge barrier to entry for unproven competitors. LianDi is pouncing on a market opportunity early on, while it fosters long term relationships through customer dependency.

The Big Opportunity
While LianDi's fundamentals can comfortably rest on its current business, there is a significant future growth opportunity through its involvement to modernize the delayed coking process in refineries throughout China. Coke is a by-product of oil refinery operations and used as a fuel in industries such as the steel and oil sectors.
In the hydrocarbon processing industry, many refineries recover valuable products from the heavy residual oil that remains after refining operations are completed. This recovery process is known as delayed coking and produces valuable distillates and coke in large vessels or coke drums. The coke must then be removed, or unheaded from the drums.
This process of unheading or de-heading the coke drum can be extremely dangerous. Unfortunately, especially in China, on-the-job fatalities occur each year as a result of the de-heading process used.
Currently, there are 120 coking units in China that use outdated technology. While developed countries have implemented automated techniques to extract and collect coke, China has yet to modernize its units to alleviate the unsafe manual methods being used.
Through a strong "supply" relationship with flow control manufacturer Delta Valve, LianDi has entered into an exclusive partnership to improve delayed coking activities in China. Specifically, LianDi will manufacture delayed unheading coking units utilizing Delta Valve's equipment and proven technology used globally over the past decade.
LianDi will use the proceeds from a recent equity raise, one in which I participated, to construct a facility that will manufacture unheading coking units. Important to note is that this technology has been proven and used around the world for the past decade, just not in China.
Delta Valves' unheading coking technology directly addresses China's clean energy goals:
Clean Environment - The units are enclosed keeping harmful elements contained.
Safety -

Superior technology means that delayed coking activities can now be accomplished remotely.
Efficiency - Reduced energy usage and results in higher quality coke.
LianDi views this partnership as a perfect launching pad to claim a piece of an estimated $1 billion market growing at 10%. Delta provides the technology and equipment, while LianDi will perform manufacturing, distribution and support functions.
For the long term, LianDi's expects growth in its distribution business as China allocates more capital to local petroleum recovery and as the demands for oil and petrochemicals increase with economic output. In addition, LianDi plans to benefit from more aggressive implementation of its software platform and incremental growth fueled by sales of its delayed coking units.
Given the company's excellent visibility and predictable backlog, LianDi estimates that its efforts will more than double fiscal 2010 (ending March 31st) net income to $15 million and grow to $25 million in 2011. This would translate into EPS of $0.38 and $0.63 respectively, based on 39 million shares. At its current price of $6, RMSI's shares are trading at a trailing P/E of 15.8X and a forward P/E of 9.5X.
These multiples may appear pricy to investors familiar with the US-listed Chinese space, otherwise known as the ChinaHybrid space. However, many ChinaHybrids are starting to achieve P/E expansion on par with those historically applied to US stocks.
Furthermore, the kicker is that guidance does not include a significant contribution from its delayed coking venture or an expansion of its product offering which should propel incremental growth in the near future.
If the company can deliver on its aggressive goals, I am banking that investors will eventually see LianDi as a way to clean up their portfolios. As always, we need to keep a close vigil on capital raises that would dilute earnings per share. Also, the stock is very thin and illiquid. We expect liquidity to pick up as the registration statement goes effective and the company achieves a main board listing this year.
Other companies in the clean energy or environmental-friendly arena include :
RINO International (OTC:RINO)
China Industrial Waste (OTCPK:CIWT)
American Jianye Greentech (AJGH.OB)
China Environmental Protection (CNVP.OB)
Asia Cork (AKRK.OB)
China Green Mat (CAGM.OB)
China CLean Energy (OTCPK:CCGY)
China Integrated Energy (OTCPK:CBEH)
China Armco Metals (CNAM)
China Wind Systems (NYSEARCA:CWS)
Industrial Services of America (NASDAQ:IDSA)
Eastern Environemntal Solutions (OTCPK:EESC)
China Energy Recovery (OTCPK:CGYV)
New Oriental Energy (OTCPK:NOEC)
Disclosure: Author long RMSI.OB, CIWT.OB, CNVP.OB, AKRK.OB, CAGM.OB, CCGY.OB, CBEH, CNAM, CWS, and IDSA