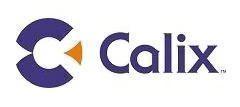 It's 1999 all over again! In late March Calix Networks Inc. (CALX) completed its IPO, selling 6.3 million shares to the public at $13.00 per share. The deal helped the company to raise roughly $50 million dollars and also allowed private investors to cash in on a portion of their holdings and receive a $26 million dollar payday. Best of all, the stock was in high demand on opening day with a quick gap higher to $18.00 and an eventual close near $15 for a 16% return on the day.
Calix Networks is a provider of communications equipment to what the company calls CSPs or "Communication Service Providers." The equipment helps telecom companies make better use of their networks, be they copper or fiber. In the offering prospectus, the company laid out several issues that the products are meant to assist with.
Service Offerings – Calix products are able to help telecom companies offer a broader array of services to their customers. Many networks were originally designed to only provide voice or limited data to customers. The products offered by Calix helps to increase the number of services telecom companies can provide.
Capacity and Efficiency – With the demand for data increasing an exponential rate (think streaming media, video conferencing and other feature rich applications) telecom companies are seeing their networks strain to handle the traffic. Calix products can help with this – allowing customers to upgrade networks at a moderate pace when capital is available.
Technology Flexibility – There are many different protocols and technological means by which voice and data flow. Calix products allow networks to efficiently communicate with each other even when different or conflicting technologies are being utilized.
Customer Value – The end goal is to provide a value for CSPs technology that will allow for flexibility, lower costs and better returns on their capital expenditures.
While the business model certainly sounds respectable (and the company has already shipped 6 million "ports" to roughly 500 customers) investors are being asked to take a leap of faith. The fact that the company has yet to post a profitable year has raised concern and will likely be discussed more as CALX continues to trade above its offering price.
Typically, I would agree with this discussion except for the fact that CALX appears to have a good shot of generating strong earnings in the next two years – if management can grow its business responsibly. On top of the potential for fundamental improvement, we are currently in a very speculative market where traders are looking past fundamental barriers. So when speculative issues rise, expect CALX to be one of the go-to names for generating higher returns.
The Fundamental Picture
Looking at the financial data from 2009, the company generated a gross margin of 33%. So before covering expenses like R&D, Sales and Marketing and the catch-all General and Administration category, CALX actually turned a $77 million dollar profit.
Now assuming the company is able to generate 30-35% annualized revenue growth over the next two years, maintain a 33% gross margin, and keep operating expenses at a stable level, the company could come very close to reporting $1.00 per share in EPS for 2011. If this were the case, CALX would likely see its stock trade at a multiple north of $20 – good for a 50% increase from today's price.
I understand that this scenario may not play out perfectly. Sales growth could be much higher or much lower. Management will almost certainly increase operating expenses as the company grows. But the company is at a very dynamic point where earnings are just beginning to turn positive (forth quarter EPS was positive $0.08 per share) and the actual dollar earnings per share could ramp up significantly in the next few years.
The stock is now trading just above the $13.00 IPO price and the reputations of Goldman Sachs (NYSE:GS) and Morgan Stanley (NYSE:MS) are on the line. Trades could be initiated here with a tight stop below the IPO price as the brokerages will likely step in to support the deal if the stock gets close to this level. Initiating a trade with a relatively small amount of risk and potentially large returns is a good way to initiate small trades at this time, and one could quickly increase position size as the trade moves into positive territory.
Click to enlarge
Full Disclosure: Author does not have a position in CALX