I was looking through my database over the weekend and noticed that the Dynamic Leisure and Entertainment Index is the best performing industry right now. A few of the better performing stocks within this group are: Cheesecake Factory (NASDAQ:CAKE), Darden Restaurants (NYSE:DRI), Liberty Media (LINTA), McDonald's (NYSE:MCD), Panera Bread Co. (NASDAQ:PNRA), Ruby Tuesday (NYSE:RT), Texas Roadhouse (NASDAQ:TXRH), WMS Industries (NYSE:WMS-OLD), Wyndham Worldwide (NYSE:WYN) and Yum! Brands (NYSE:YUM).
I'm not telling you this so you go out and buy these stocks tomorrow, but if we do have a 5-10% correction on the horizon, these could be some of the stocks that outperfom out of that correction.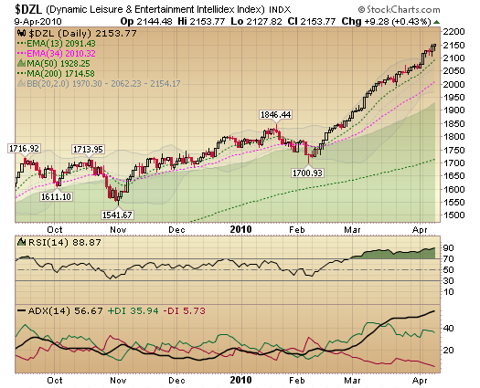 Click to enlarge
Just for fun, the Tire Index is the dog of the market right now.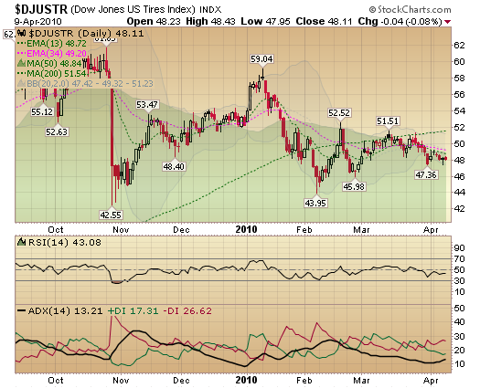 Click to enlarge