Why would the Baltic Dry Index (BDI) fall if the world's economy is really recovering? After all, growth should be accompanied by an increased demand for ships to transport iron, coal, fertilizer, and other commodities.
The answer is that the BDI is heavily weighted to the cost of leasing the large Cape ships, the ones that are too large to squeeze through the Panama Canal and, therefore, must go round the Cape. Traditionally, Capes carry huge iron loads. Capes have their own "index", the Baltic Cape Index (BCI), which tracks their spot rates. Both the BDI and BCI have performed poorly.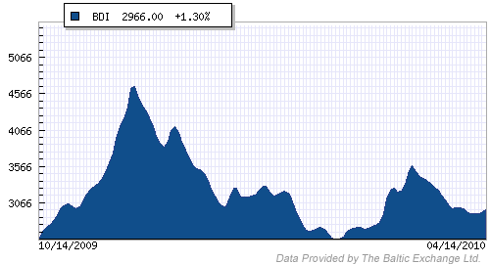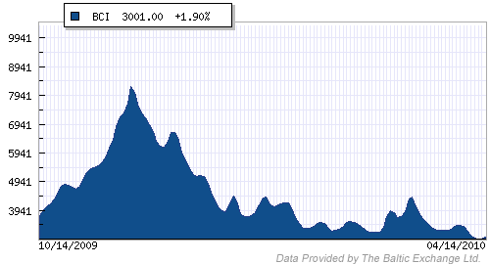 In contrast, smaller vessels, the Panamax, Supramax, and Handimax size ships, have been in far greater demand. Their indexes, the BPI, BSI, and BHI respectively, have performed far better than the BDI and BCI. That's because fertilizer, coal, grains and other commodities that are shipped on smaller boats have been strong. In addition, China has been importing its iron increasingly from India which cannot handle the larger Capes in its ports. (China is cutting back on its Australian iron in order to negotiate lower ore rates.) In fact, the market for these smaller Panamax and Supramax vessels has been higher than those for Capes. Witness how robust the charts are for the BPI, BSI, and BHI.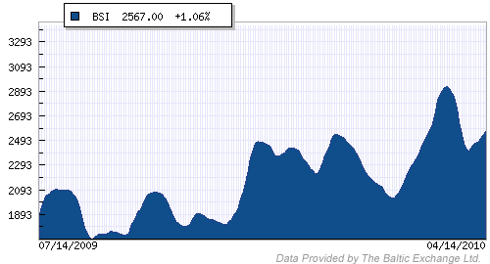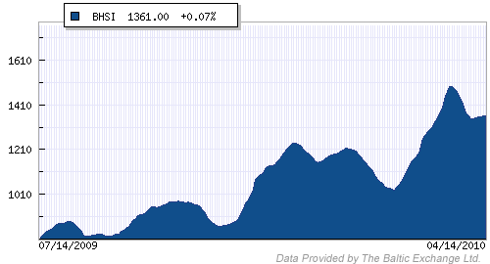 The Baltic Dry Index this year hides the bull market in smaller dry bulk ships. Relying on the BDI has missed the incredible growth in world trade. It is critical to look at the other 4 dry bulk shipping indexes to gauge trade. Buying and selling GNK, DSX, EGLE, SB, or any other stock on the BDI's moves will miss the real story.
Disclosure: None required