Health insurance companies are beginning to account for exactly how recently passed healthcare reforms will affect their business. Surely, one of the most profit-impacting mandates of the new legislation is a new mandate related to HMO's medical spending as a percentage of premiums. In the industry, so called medical loss ratios or MLRs will be required to stay above 85% for large group coverage and above 80 cents on the dollar of premium paid for small group and individual coverage. This will increase pressure on insurers to cut unnecessary costs on administrative and all other non-medical expenses.
Thursday, a Senate Committee released findings of a report on health insurers and medical spending as an industry. The report finds at least one of the largest HMO's in the country has already begun to "reclassify" some of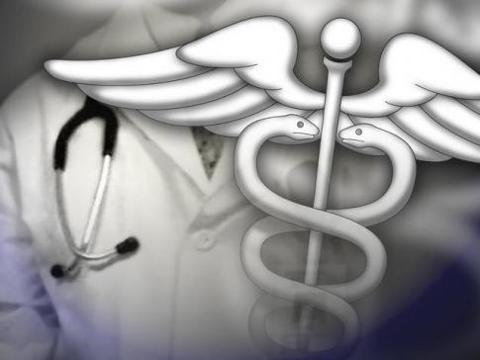 Click to enlarge its expenses to help them meet the new requirements. As of the end of 2009 the study found the industry average MLR was about 85% on large group plans but only about 74% on individual plans, well below the new mandate.
Also in the report, WellPoint (WLP) was identified as having reclassified more than $500 million of administrative expenses as medical expenses. Clearly, reclassifying some expenses historically recorded as administrative into medical expenses would make it far easier to clear the regulatory hurdle. Industry lobbyists are hard at work to make sure they help shape what is considered an acceptable "reclassification", such as technology expenses, nurse hotlines, wellness programs and pay-for-performance incentives.
"The insurance industry is beginning to consider the financial impact of the new federally required (medical) loss ratio requirements, including questionable changes in their accounting practices," the Democratic-led Senate Committee on Commerce, Science and Transportation said in a statement.

For example, WellPoint Inc "has already 'reclassified' more than half a billion dollars of administrative expenses as medical expenses," it said.

WellPoint spokeswoman Kristin Binns said the company would work with regulators to implement the MLR requirement, but did not comment on whether it had shifted any costs or changed its accounting practices. Other insurers did not immediately respond to requests for comment. — Reuters.com 4/15/2010
It is clear that the game is evolving, and health insurers are scrambling to adapt to the new rules. In the past, these companies purposefully classified some borderline expenses as non-medical expenses, as low MLRs were generally seen as a positive by Wall St. and investors. There is no doubt that these companies would like to preserve profitability if at all possible and reclassifying their expenses as medical expenses will allow them to operate as close to normal as possible. This will surely be one of the focal points of the healthcare debate going forward until the official guidelines are handed down to companies on June 1st. Individual companies have traditionally had some leeway in the way they account for expenses, but once the new guidelines are published it will be uniform throughout the industry.
While we cannot deny the valuation of some HMO's appear attractive relative to historically normal valuations (and appear as Undervalued based on the Ockham methodology), these stocks also present substantial risks to investors. Their profitability and thus prospects as stocks will be hugely influenced by developments out of Washington D.C. The Senate panel report contains some elements that further demonize health insurers and their pursuit of profits, so we would recommend value investors abstain from buying these stocks. They are positioned directly in the political cross-hairs, and it is a near certainty that some creative accounting will not pass the muster.