During the years 1348 AD to 1350 AD some rats escaped to Europe from merchant ships traveling from the East. The rats bore fleas that harbored a lethal bacterium. The microorganism caused the plague known as The Black Death, which ravished Europe and killed an estimated 30 % to 60% of its population.
Recently a national department store chain removed itself from the well traveled route of common retail practice:
It abandoned the tradition of offering periodic 'Sales' began to offer 'One low price', thus beginning the sequence of a practice that may destroy the traditional retailing industry.
Its not that the 'One low price' policy has been a problem to the retail industry. There are many retailers, such as Bob's Discount Furniture and Walmart (NYSE:WMT), that do not promote changing prices. What this retailer had done began a tale of decline, which spread very much in the same way that the plague destroyed Europe's population, an infection traveling from one retailer to another transmitted by a 'deadly idea':
Retailer's promotion and continuation of offering fake discounts in an accelerated fashion, as though they were real, long after the truth is made known.
The retailer was the J.C. Penney organization.
Two years ago the CEO of the J.C. Penney Company (NYSE:JCP), Ron Johnson, declared that special price events were fake. Special sale prices were the actual prices, and that original prices were rarely paid, but were designed to mislead customers. J.C. Penney began offering 'One low price.' Customers reacted with disbelief about the deceit and despaired because the periodic discounts, had been taken from them. The customers abandoned J.C. Penney in multitudes and didn't return.
J.C. Penney's sales levels fell by 28%. Ron Johnson, its CEO, continued as though nothing happened. When it was clear that J.C. Penney was entering a period of financial distress Mr. Johnson attempted to reinstate fake prices. It was too late. The J.C. Penney Board discharged Mr. Johnson.
The Board rehired its past CEO, Myron Ullman. He reintroduced J.C. Penney's old merchandising method of up and down pricing. It no longer worked. Customers were confused. Past patrons didn't recognize the reincarnation of J.C. Penney. Management became desperate. They stepped up the sale process adding more and grander special sale events. The program of 'fake' original prices coupled with large discounts was back in fill swing. Customers still didn't return.
J.C. Penney accelerated the discount program until it reached an intensity that seemed absurd. Discounts upon discounts were offered every day; price reduction coupons were added. Trust was gone.
Other retailers felt the need to keep pace with J.C. Penney. They didn't consider that the J.C. Penney policy was a failure and began to offer similar programs. The discount war had begun. They had always used discount as a promotional method, but now discounts were accelerated until they were the only reason to shop.
Among the many retailers influenced by J.C. Penney are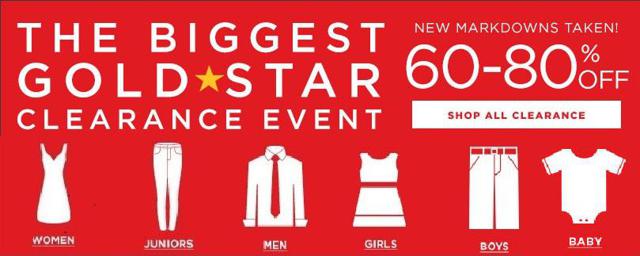 Kohl's (NYSE:KSS), Macy's (NYSE:M) and Abercrombie and Fitch. (NYSE:ANF). These stores' Web pages now promote multiple percentage discounts or a singular enormous discount that seem to be applied to total inventory. Merchants avoid merchandise presentation, and may never be able to end this policy, which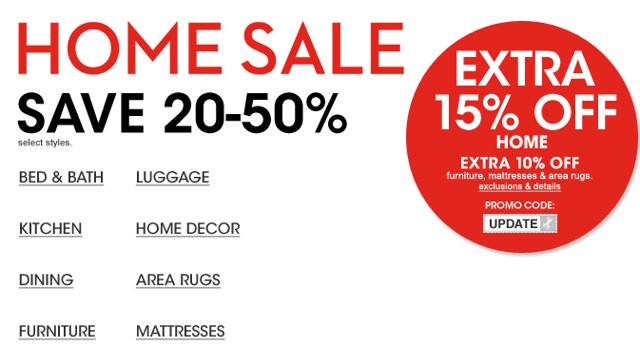 customers now demand but abhor at the same time.
Uncomfortable customers will seek new venues to make their purchases such as the through the Internet and with small specialty stores that once thrived in America.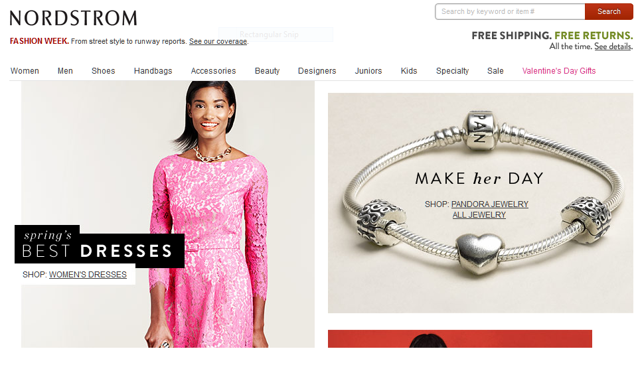 Notable among the retailers who practice the old ways of presenting merchandise rather than unsupported price reductions are the TJX Companies Inc. (NYSE:TJX) and Nordstrom (NYSE:JWN).
Traditional retailing may die.
As an investor in the retail business sector you must keep watchful eye.
Disclosure: I have no positions in any stocks mentioned, and no plans to initiate any positions within the next 72 hours. I wrote this article myself, and it expresses my own opinions. I am not receiving compensation for it (other than from Seeking Alpha). I have no business relationship with any company whose stock is mentioned in this article.