Give me one more kiss, hold it a long long time
Give me one more kiss, hold it a long long time
Now love me baby, till the feelin' hits my head like wine
Now flip, flop and fly
I don't care if I die
Don't ever leave me, don't ever say goodbye - Blues Brothers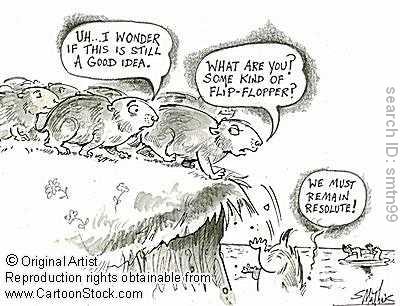 We're back in business with the old 10-2 play!
After taking a week off - after I blew the whistle on Mister Stick and revealed the Super Secret Buy at 2pm, Sell at 10 am Market Strategy - the trade bots are back in business since I called the dip on Friday Morning and the stick on Friday afternoon and the dip yesterday morning and the stick yesterday afternoon (this is not complicated, people, stick with me!). This morning the futures are once again off to the races, looking to kiss Friday's highs and maybe, this time - hold it a long, long time (or, at least until 10am).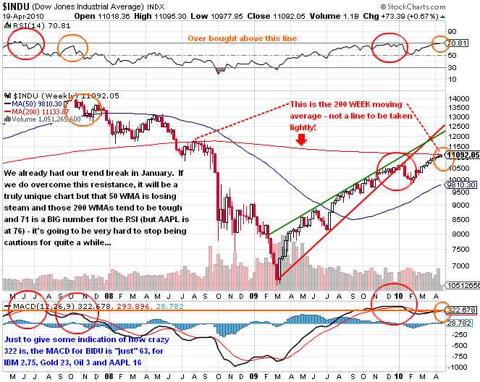 Fortunately, we were able to execute our own flip-flop yesterday as we fully expected the BS to continue despite the Goldman (NYSE:GS) charges. I sent out a 9:57 Alert to Members re-upping last week's 566% bullish plays on the Dow and the S&P that pay off at 11,000 and 1,200 respectively. We also took bullish plays on Google (NASDAQ:GOOG), Citi (NYSE:C), UNG and even the den of evil itself - XLF! Keep in mind that GS isn't being busted for manipulating the markets and making a sham of Wall Street. Instead, like Capone, the Government is going after them on a technicality and, if anything, that is emboldening the other Banksters, especially as Capone-Sachs vows to go down fighting.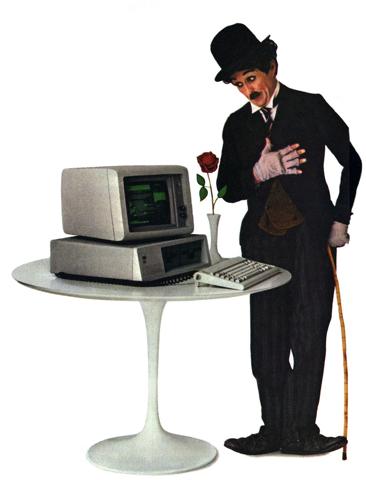 Of course, we were looking for bullish plays to keep us balanced as we wanted to hang onto our longer-term disaster hedges because - despite the market movement - we're not out of the woods yet! As I said we would in the morning post, we had some earnings fun, this time with IBM (NYSE:IBM) where we did a ratio spread in a 3:38 Alert to Members, buying 5 July $135 calls for $3.50 ($1,750) and selling 4 May $130 calls for $4.10 ($1,640) on the premise that IBM very slightly pulls back on earnings, which it did. We'll see how our net $110 spread improves this morning but I'll guess - very well!
These are not textbook ratio backspreads because we are not neutral traders - we use options for leverage and hedging on stocks, ETFs and commodities where we have strong fundamental opinions - but that makes earnings season party time for us, when the strategies we teach all year all come together as everyone jockeys for position and drives the options markets wild. Since we're pretty much done with these trades the next day, I'll be sharing some of our Member trades this week so you free readers can get an idea of how things work for us and for the investment banks that are reporting stunning earnings for pretty much doing the same thing we are doing - selling premium to people who think they can beat the market…
Speaking of markets - Asia was mixed today with the Hang Seng bouncing back 1% and the BSE gaining 0.3% but the Nikkei and the Shanghai were both flat and very slightly red despite the EXCITING afternoon finish in the US. Trade wars continue to heat up in China, who are now looking to cut US chicken imports by 55% by instituting anti-dumping tariffs, accusing US producers of selling at below-market prices.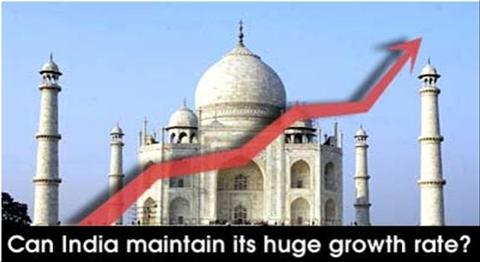 India's Central Bank raised overnight rates by 0.25% to 5.25%, a full 5% higher than US banks get to borrow money for. The central bank gave an upbeat outlook for economic growth and predicted inflation would gradually decline from its near double-digit level now. But it indicated –i n sentiment echoed by Finance Minister Pranab Mukherjee – that further monetary tightening was on the horizon, as it rolls back the extraordinary stimulus that helped India's economy ride out the global financial crisis with only a relatively a mild slowdown in growth.
This will all likely lead to mixed results on EDZ because Gang of 12 member JPMorgan (NYSE:JPM) decided today would be a good day to cut Brazil to underweight in anticipation of that country also raising interest rates as well as on the general outlook that China will be slowing down one way or the other. Europe is having a great day, jumping up over 1% ahead of the US open (9am) as some airports finally reopen (for now). Since today is Tuesday and this is a month ending in an even number, then Greece must be saved again. Today's good news is that Greece sold $2.6Bn worth of 3-month T-bills and the yield was "only" 3.56%, which is only 3.5 times what the US, Japan or even other EU countries pay. Isn't that great?!? I know I feel good about Greece's future based on a single sale of half of what they need every month just to keep from defaulting.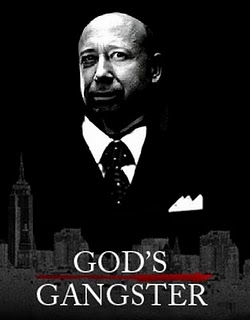 Meanwhile, back in the US, earnings continue to look pretty good, especially for Goldman Sachs, who beat estimates by $1.58 for an EPS of $5.59 (in one quarter!) on $12.8Bn in revenues, which is up 35% from last year. That is by the way, a profit of $3.46Bn AFTER paying compensation of $5.5Bn to all their hard-working employees so, for every dollar GS took in this quarter, they made 70 cents in salaries and profits. Of course when you have to divide $5.5Bn in wages over 36,000 employees that's just $152,000 per employee per quarter or $50,000 a month per employee - hardly enough to make it worth getting out of bed just to find new ways game the system every day.
Speaking of gaming the system: GS made so much money (the entire House, Senate, Supreme Court and Executive Branch of our government make less than $200M all year) that they decided to splurge and hired ex-White House Counsel Gregory Craig because I'm sure he's a well-known expert in securites matters and it has nothing at all to do with his connections becuase that would only highlight the sickening entanglement of Wall Street and Washington that has enraged the American people and led to the popularity of the term "Government-Sachs."