In recognition of their fair dealing with stakeholders, Audit Integrity has announced the 2010 list of the Top 100most trustworthy publicly traded firms in the U.S. Four companies, Bemis (NYSE:BMS), CDI (NYSE:CDI), Fred's (NASDAQ:FRED) and United Natural Foods (NASDAQ:UNFI) have made the list for four straight years. Among the highest rated large-cap companies are Bed, Bath and Beyond, (NASDAQ:BBBY) and Hess Corp. (NYSE:HES).

To be included in the Top 100, a firm must be ranked as "Conservative," Audit Integrity's highest Accounting and Governance Risk (AGR®) rating. The AGR score is derived from statistical analysis of over 100 metrics that historically have been associated with transparent financial reporting and corporate governance.
The Top 100 companies scored a low likelihood of risk in the following areas during the past year in comparison with their peers:
Accounting Metrics, including revenue recognition, expense recognition, and asset/liability valuation
Corporate Governance Metrics, including incentive compensation, amended filings, and litigation/regulatory actions
High-Risk Events, including insider selling, share repurchases, and divestitures
Unfortunately, corporate fraud and malfeasance continue to rise despite outcries in the press and among regulators and the general public. Companies with poor accounting and governance practice are statistically likely to hide their true financial condition by manipulating the balance sheet, to the detriment of investors and other stakeholders.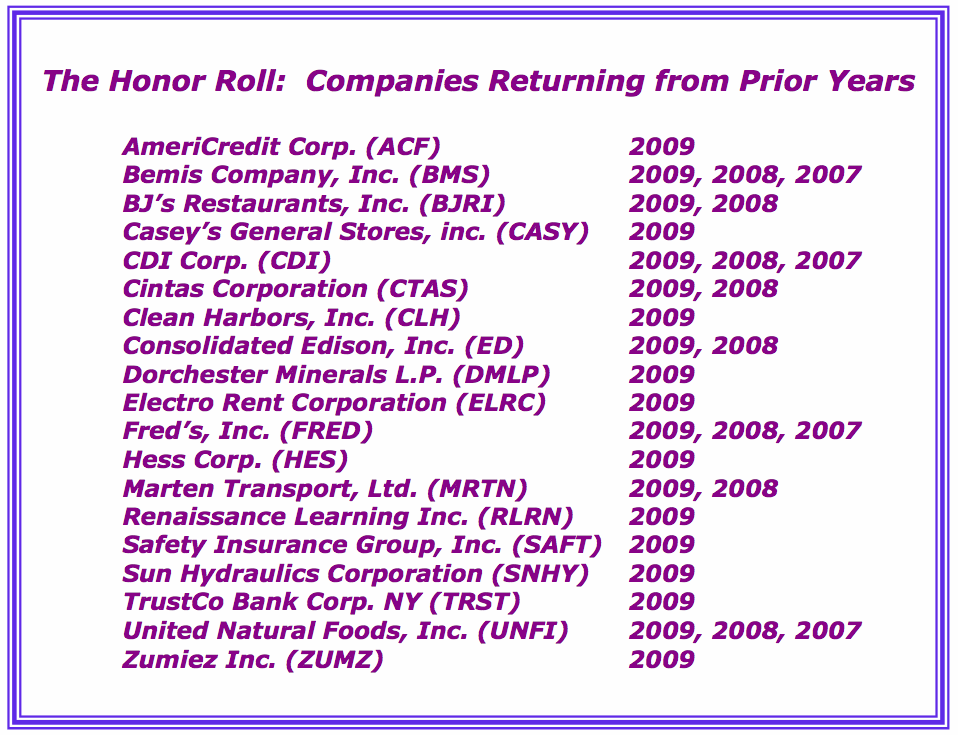 The top 100 companies have gained 53% over the past 12 months, compared with 45% for the S&P 500. Download full list.