Ahead of an eagerly anticipated jobs report Friday, today's release of jobless claims for the latest week came in a bit better than expected. While economists were expecting first time claims to come in at 335K, the actual reading was 331K, which represents a 20K decline from last week.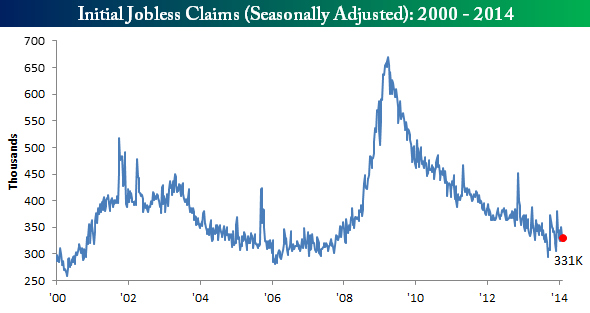 Although the weekly reading declined, the four-week moving average actually saw a slight increase this week, rising from 333.8K up to 334K. This is now the 19th consecutive week where the four-week moving average has not made a new post-recession low.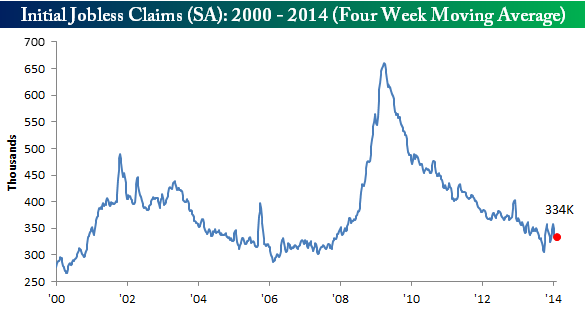 On a non-seasonally adjusted (NYSE:NSA) basis, jobless claims fell by 2.5K from 357.7K down to 355.2K. For the current week of the year, this represents the lowest reading since 2007 (339K), and is more than 70K below the average since 2000.