There are around 2.5 billion internet users worldwide, constituting approximately 35% of the world's population. This figure represents 150 million more internet users compared to last year. With area-wise differences in internet penetration rates, worldwide users are distributed unevenly over the globe. Some regions of the world, especially Central Asia, Africa and Southern Asia, are still struggling to gain double-digit internet penetration rates.
With a 44 percent internet penetration, internet users in China, whether through laptop or desktop PCs, spend on average 4 hours and 31 minutes using the internet daily. With a 43 percent mobile internet penetration, mobile internet users in China spend on average 1 hour and 55 minutes using mobile internet interfaces daily. Almost 24 percent of these mobile internet users use location-based services in China.
Baidu (NASDAQ:BIDU) is the second-most visited website in the world, used by approximately 1 billion users in South Korea and China combined.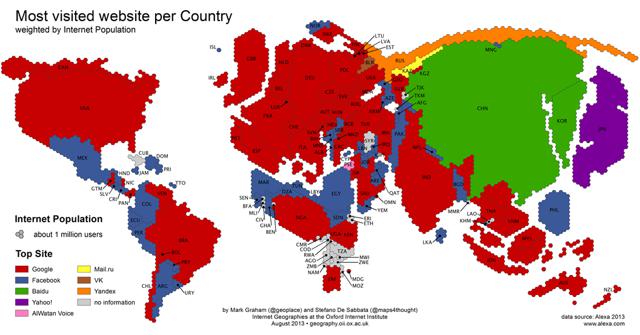 According to CNNIC, the total number of web users in China increased by 9.5 percent in 2013 compared to last year. Mobile internet users stood at 500 million due to the growing dominance of smartphones. Almost 80 million mobile "netizens" were added during 2013, 80% of which use smartphones to log on to the web. Total internet users in China increased to 607.58 million from 564 million in 2012.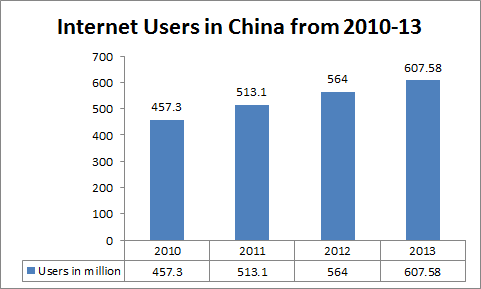 Growth in the number of search engine users in China was recorded during 2013 and the user base grew to 489.66 million from 451.1 million in 2012. The increasing number of internet users and purchasing power of Chinese society exhibits the vast potential for future growth in the Chinese market.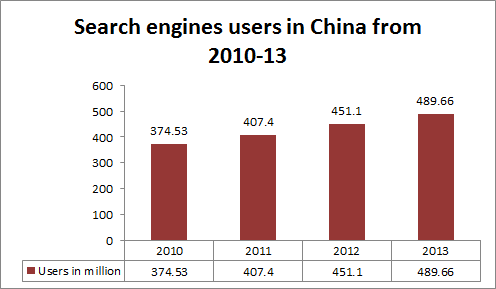 Qihoo and Sogou are the major competitors of Baidu in China, but Baidu has a leading position in the Chinese internet search engine market. Baidu has a 63.4 percent total market share in the search engine market, while Qihoo lags behind with 22.6 percent.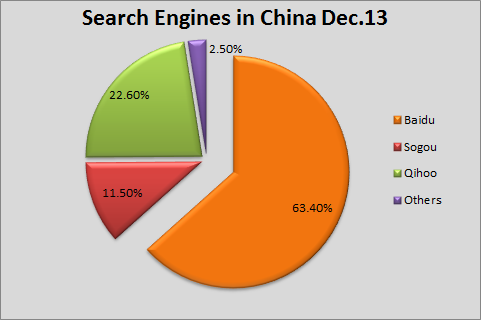 Since the launch of Qihoo's search engine, Baidu and Qihoo have been in competition. From then, these two giants in the Chinese web market have been stepping on each other's toes very often. Baidu's launch of an antivirus app for Android phones is an escalation of the competition with Qihoo.
Sound & Consistent Performance
The company has outperformed the industry during the last twelve months. The gross margin of 61.37 percent and operating margin of 39.3 percent are well above the industry's gross margin of 52.58 percent and operating margin of 21.71 percent. The net profit margin of 36.32 percent during the last twelve months compared to the industry's 15.46 shows the proficient execution of business strategies. Management's effectiveness is one of the core drivers of profit maximization and sustainability. Baidu's management has been unbeatable, and provided a return on assets of 21.62%, a return on investment of 26.69% and a return on equity of 36.14 percent.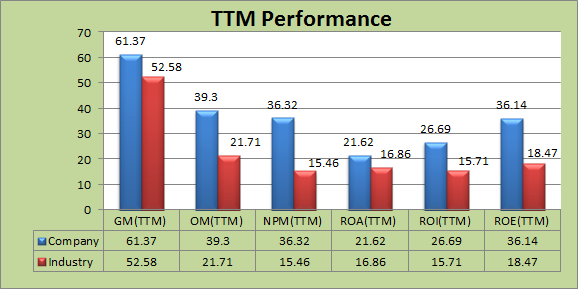 The company has also been able to sustain its profitability and the effectiveness of its management. The sales growth rate of 66.48 percent as an average of 5 years compared to the industry growth rate of 17.58 percent shows that the company's business strategies and their implementation have successfully outperformed the industry norms. The earnings per share growth rate of 75.19 percent compared to the industry's 14.36 percent is an enormous exhibition of the splendid performance of the stock during last five years. Baidu has been leading profit margins sections as well. As an average of the last five years, it has recorded a growth rate for its gross margin of 70.85 percent compared to the industry average of 59.4 percent, an operating margin of 48.29 percent compared to the industry average of 23 percent and a net profit margin of 44.05 percent compared to the industry average of 17.11 percent. The sustainability of its profit margins was fueled by efficacious and competent management. The company's return on assets grew to 33.61 percent on average during the last five years, while the industry underwent a growth of 16.48 percent. Another marvelous aspect of effective management was the company's 50.8 percent growth in return on equity as an average of the last five years.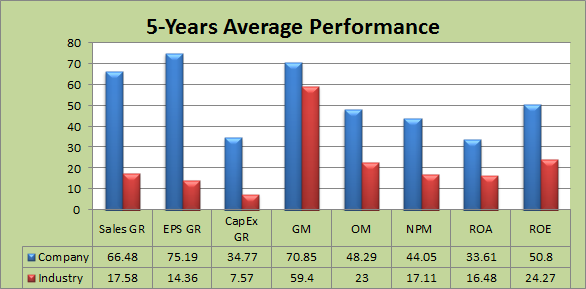 According to Trefis, almost 84 percent of BIDU's price comes from advertisements. Search ads cover a major chunk of BIDU's price, while display ads provide almost 32 percent of stock price.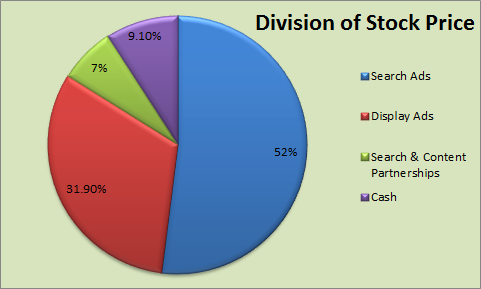 Main Advantages
Baidu controls the search advertising market in China, with a market share of around 64 percent. In comparison, Yahoo (NASDAQ:YHOO), Google (NASDAQ:GOOG) and Microsoft (NASDAQ:MSFT) have much smaller market shares. Demand from online advertisers for advertisement on Baidu's sites will keep putting upward pressure on Baidu's revenue per search (RPS).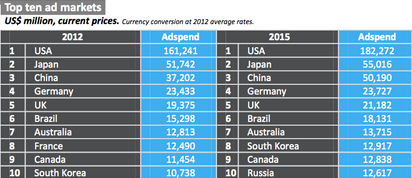 The internet penetration rate in China is still lower than developed countries and regions. For example, North America has an 81 percent penetration rate, Western Europe's rate is 78 percent, Central and Eastern Europe's rate is 54 percent and Oceania has a 63 percent internet penetration rate. This fact shows the future potential growth in the Chinese market.
Baidu's strategies to catch up to its competitors include procuring other productions, like the $1.9 billion acquisition of 91 Wireless app store and the group-buying site Nuomi (similar to GroupOn Inc.) that Baidu completely acquired last week after safeguarding a 59 percent stake last August. Furthermore, Baidu's scrambling attempt to monetize its mobile real estate, a bit late though, is another attempt to determine how it can make more money from those using its mobile internet services.
Sustained profitability, effective management and worthwhile acquisitions made by Baidu, along with the enormous growth potential in the Chinese markets are the major factors that make investors trust the company and buy stocks in BIDU. Considering all of the aforementioned facts and figures and interpreting them in my analysis, I am quite convinced that with its current foothold, the company is able to meet analysts' expectations and will outperform the industry averages in the long term. My recommendation is to buy the stock.
Disclosure: I have no positions in any stocks mentioned, and no plans to initiate any positions within the next 72 hours.
Business relationship disclosure: The article has been written by a Blackstone Equity Research research analyst. Blackstone Equity Research is not receiving compensation for it (other than from Seeking Alpha). Blackstone Equity Research has no business relationship with any company whose stock is mentioned in this article