2014 is off to an interesting start. Market volatility, as measured by the VIX index, is just modestly below a year long high that followed a rapid increase from suppressed levels observed for some time. The S&P is down by 4% year to date. Cautious investors seeking to stay fully invested in equities would be well served to add diversification through international exposure.
One market to look at closely is Japan. The Nikkei has slipped mightily this year down more than 12.7%. There has been little fundamental deterioration in the Japanese economy to justify such a pronounced downward move making the Nikkei a bargain relative to the highs reached a short time ago.
Further, the Nikkei has shown insignificant correlation to the US market, only .05, according to Macroaxis. Meaning investors heavily weighted to the US market can anticipate realizing significant diversification benefits.
US investors have a couple of options to gain access to the Japan market, without buying stocks outright. For the more sophisticated investors I recommend the Nikkie225 USD futures traded on the CME. This contract gains and loses value based on the Nikkei 225 index value but settles fully in US Dollars, therefore eliminating the currency fluctuation that could occur. Particularly beneficial given the propensity of Japan to actively intervene in currency markets.
The other is to buy an ETF, such as the Ishares MSCI Japan ETF (NYSEARCA:EWJ), that holds underlying Japanese securities. This option exposes investors to currency fluctuations but still provides the diversification.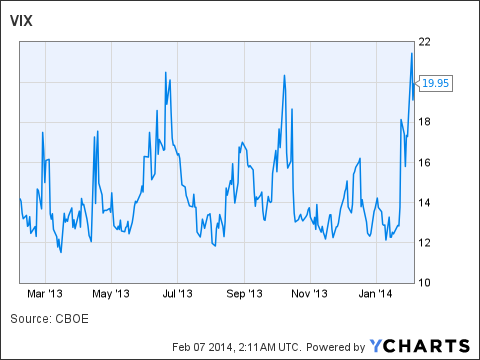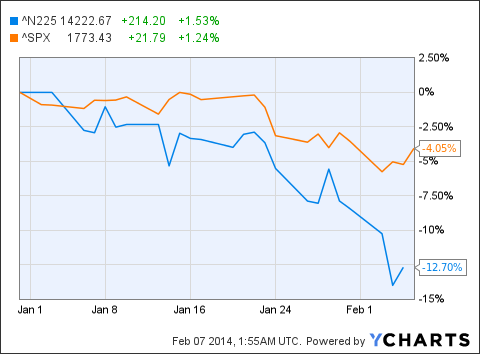 Disclosure: I have no positions in any stocks mentioned, and no plans to initiate any positions within the next 72 hours. I wrote this article myself, and it expresses my own opinions. I am not receiving compensation for it (other than from Seeking Alpha). I have no business relationship with any company whose stock is mentioned in this article.