I've always stressed that print won't die though it will shrink and radically change. The problem is the inertia and denial which leads many executives to think that these revolutionary changes won't affect them but the next generation of leaders at magazine and newspaper companies.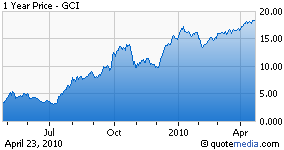 Ironically, the recession accelerated history and the main trends and that forced some print companies to shape up. We saw Conde Nast lay off a lot of people, for example, despite historically having a lot of overhead. We also saw both Gannett (NYSE:GCI) (parent of USA Today) and McClatchy (NYSE:MNI) go through some painful steps that explain why in Q1 2010 both companies reported profits.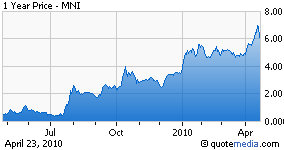 Here was Gannett's 51% profit spike last week, today we read about McClatchy's profits. Of course, the worst thing these companies can do is look at their lowered costs (which explains their return to profitability) to put their heads in the sand. All print companies need more than the iPad to save their bacon. As I've long argued, if they really want to come back with a vengeance they would look at how they can leverage video online, which is totally incremental revenue for them (unlike TV and film companies).