The Applied Finance Group's (AFG's) valuation techniques have proven successful at identifying mispriced securities. Clients use the tools built by AFG to identify investment opportunities in order to outperform their benchmarks. Normally when searching for attractive investment opportunities, AFG uses, along with Valuation, a combination of proprietary variables that include Economic Performance (EM), Management Quality, and Earnings Quality. Although our valuation variable (Value Score) works best in concert with our other proprietary variables, AFG's valuation metric also works well on its own.
For those investor's who focus on small to mid cap stocks from the Russell 2000, we have provided a list of companies with the most attractive valuations within the index.
AFG's default valuation is a great place to start when looking for potential equity investments as our valuation techniques have proven successful through time at identifying mispriced securities and helping our clients identify investment opportunities resulting in outperforming their chosen benchmark.
click to enlarge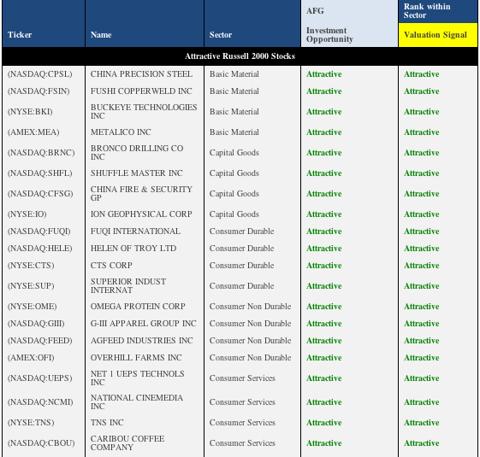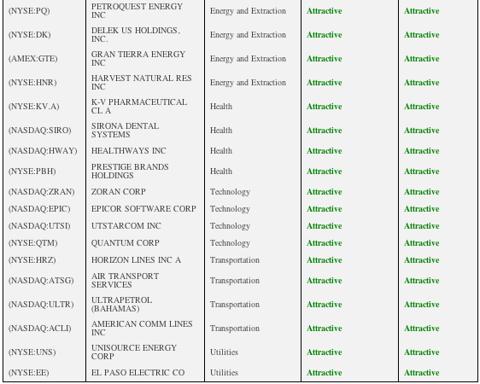 To stay updated on companies AFG believes are attractive investment opportunities register here.
Disclosure: None