By Jeff Bailey
The slide in Amazon (NASDAQ:AMZN) stock was set off by a disappointing report on fourth-quarter sales and earnings per share, but also spooking investors was a suggestion by the online retailer's executives that they will be raising the fee for Amazon Prime members from its current $79 to something between $99 and $119.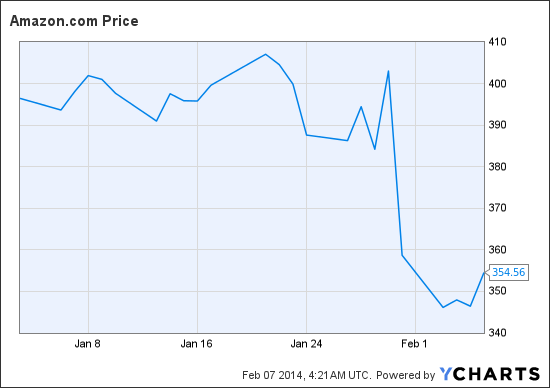 Won't that scare off Prime members, and thus lead to even slower sales growth, some wondered? Perhaps. But Mark Miller, a retail analyst at William Blair in Chicago, looked at Costco's (NASDAQ:COST) experience in jacking up its membership fee in recent years, and found that the increases resulted in very little churn. Costco enjoys membership renewal rates above 80% and fee increases in 2000, 2006 and 2011 - 13%, 12%, 10%, respectively - didn't change that, Miller reported. Miller said in a report this week:
"Costco has experienced no discernible impact on its membership renewal rates following fee increases."
Costco is even more reliant on its membership structure than Amazon is on Prime; you can't shop at Costco without being a member. And Costco has successfully shifted its biggest-spending shoppers to Executive membership, now $110 a year, and they account for roughly half of total sales; Executive members get a 2% rebate on purchases. Normal membership is $55; no rebate.
Amazon Prime members get free two-day shipping on most items, and that amounts to a large discount. And they have access to streaming media free as well.
The analyst Miller believes the announcement of a likely Amazon Prime fee hike helped drive down the shares last week, but sees it as a buying opportunity:
"Out belief if that there will be minimal churn in the Prime membership base, and more households will align with Amazon to do more of their shopping with Amazon."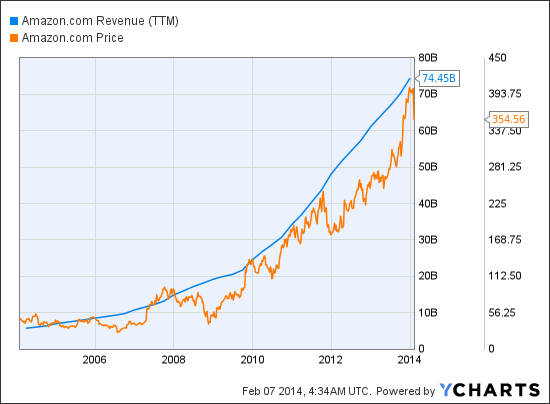 AMZN Revenue (TTM) data by YCharts
That's the bull view. Miller rates Amazon shares outperform, or a buy. Prime customers becoming even more loyal, in his view, would help drive sales up. And that's what has propelled the shares thus far.
Jeff Bailey, The Editor of YCharts, is a former reporter, editor and columnist at the Wall Street Journal and New York Times.
Disclosure: None