Coffee is still cheap compared with 2011's prices.

Prices for coffee have surged this year, a lone bright spot in the otherwise-gloomy agricultural space. Arabica coffee, one of the two main types of coffee beans (along with Robusta), is up 24 percent so far in 2014 on the back of a terrible drought in the growing regions of Brazil, the No. 1 producer.
Analysts say that supplies are sure to be crimped this year, and that Arabica coffee will finally bottom out after three straight annual losses. The charts seem to agree with that fundamental outlook.
A 10-year look at coffee indicates prices bounced off the long-term support at $1/bushel late last year.
The question now becomes, after such a substantial rally, does coffee have more room to run on the upside? In 2011, coffee surged to a 14-year high above $3 amid a surge in demand and supply problems in producing countries in South America. At the time, inventories of coffee monitored by the IntercontinentalExchange fell to the lowest level in a decade.
Arabica Coffee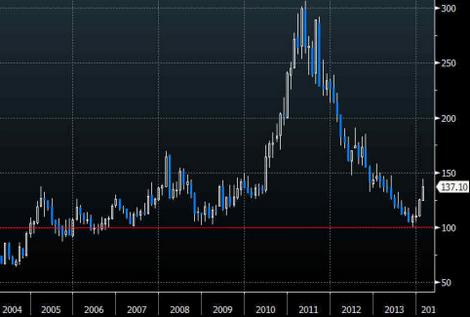 ICE Coffee Inventories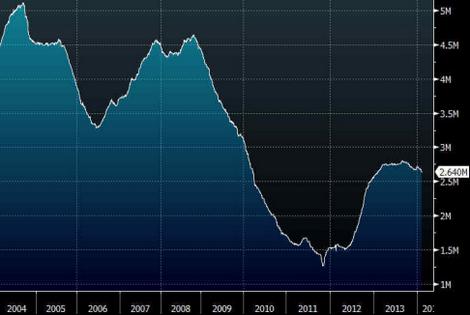 Today those inventories are in much better shape, but they're nowhere near the highs from five or 10 years ago. If demand continues to outpace supply, those stockpiles could quickly fall back toward 2011 levels, propelling prices above $2, $3.
Thus, while coffee has rallied substantially so far this year, there could be much more upside to come.