PLEASE SEE FULL DISCLOSURE IN OUR PROFILE
Aside from sounding like the name of another terrible Keanu Reeves movie, NanoViricides (NYSEMKT:NNVC) is the worst US reverse merger we have ever seen. NNVC is so obviously a vehicle designed specifically to enrich insiders we find it offensively similar to the China RTO frauds. This is the first report in a series we will release outlining the most egregious shareholder violations we are aware of in any NYSE company. With multiple questionable stock promoters NNVC has pumped the stock +330% while heavily diluting shareholders and stealing NNVC out from under public investors as insiders siphoned off millions of dollars. We also believe one of NNVC's top scientists has been dishonest which calls into question NNVC's "technology," which we believe is clearly not viable. NNVC's fair value is <$1 versus current trading price of $4.60 and is currently breaking down from the large unrestricted stock selling volume created by the (yet another) recent RDO equity sale. Our medium-term price target is $0.00 as we believe NNVC will implode once it is unable to raise cash, like the CEO, co-founder and ex-CFO's previous defunct company, SSUR.
Whistleblower Document: "Smoking Gun"
NNVC shareholders seem unaware of this incriminating must-read document, written by a company insider and supporter, which outlines countless examples and allegations of NNVC managers Seymour and Diwan abusing shareholders and looting the company. Once NNVC insiders face subpoena power under threat of perjury, we don't see how anything will be left for NNVC shareholders. As you read this please keep in mind: If this is how NNVC treats a longtime supporter and associate how do you think it will treat YOU, a faceless public shareholder?
Have NNVC Management Effectively Stolen the Company Out from Under Shareholders?
It seems to us Anil Diwan and Eugene Seymour have stolen all potential value in NNVC from public US shareholders. Let us explain and introduce the two main players.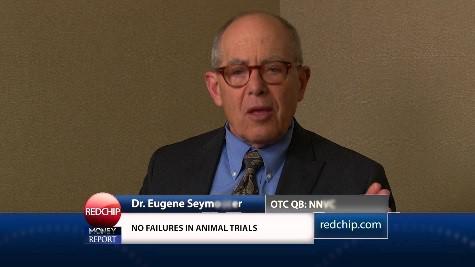 NNVC's CEO Eugene Seymour on RedChip (RedChip is famous for promoting multiple China frauds)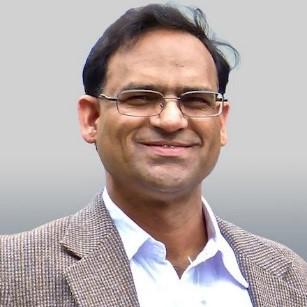 NNVC's president, cofounder and chairman Anil Diwan,
(also cofounder and majority owner of Theracour Pharma)
First, NNVC does not own any of the intellectual property or patents under development by NNVC. 100% of NNVC's research, development and "technology" relies on licenses on the IP from Theracour. As a result, NNVC is literally nothing without the "Theracour Pharma, Inc" relationship. Unfortunately for NNVC, Theracour is also majority owned and controlled by NNVC's President, Chairman and co-founder Anil Diwan. If the Theracour relationship were terminated or changed for the worse, there would literally be zero technology or IP left with NNVC.
Brammel's suit revealed the following: In 2007 and 2009 Brian Brammel (longtime associate and supporter of Eugene Seymour) raised money from his network so NNVC could allegedly begin early stage work on Dengue Fever, Ebola and Keratoconjunctivitis. What Brian and his investors was not told was NNVC had never signed any licensing agreements with Theracour for these diseases. Brian Brammel only learned this absurdity after NNVC had spent the money and came back to him for more money to now be used to pay Theracour for the licensing on the diseases Brian had already funded development on! Diwan and Eugene seem to have deliberately used NNVC's cash to develop drugs for the benefit of Diwan's Theracour to which NNVC had no rights.
NNVC then had to pay Theracour to secure these licenses. However, in a worrisome conflict of interest, Anil Diwan seems to have controlled both sides of this transactions for both NNVC and Theracour. As a result, Diwan and Seymour decided to create and pay Theracour (and themselves) 7,000,000 (at the time) brand new specially crafted "Series A Preferred Stock" (worth ~$36m today). No shareholder vote took place, nor were any disclosures on the details of this transaction, fairness opinions or independent consultant analysis ever provided to shareholders that we could find.
Devil in The Details: "stolen control of the company and now have absolute dictatorial power"
The trick is these "Series A Preferred Stock" have very unusual terms only offered to insiders which grant them "absolute dictatorial power" over NNVC, while Diwan already controls Theracour. Originally, each A share converted into 4 shares of NNVC stock and carried 4 votes per share but on 6/15/2012 (after the insider lawsuit first became filed) mysteriously the Preferred shares were amended to each carry an astonishing 9 votes each! This may not seem important until you do the math on what this means.
In effect, this means NNVC insiders granted Theracour an astonishing 63,000,000 votes total (at the time). So all in Eugene Seymour and Anil Diwan (the only two board members at the time) in 2012 increased their own voting control from ~30% to 54% and effectively stole control of NNVC from shareholders.
"We want to avoid having to go to shareholders every time we need something" -CEO Eugene Seymour discussing Brammel proxy by email
After this they required no shareholder meetings or approval of anything they do. If they raised their cash compensation to $50m per year or sold the Theracour licenses back to themselves for $1, there is essentially nothing shareholders could do to stop them. While all the dilution has impacted this math slightly, with (what we believe is) Leo Ehrlich's likely share ownership while Diwan, Seymour and insiders continue receiving egregious A shares, NNVC shareholders can look forward to much more "dictatorial control" of NNVC by Diwan and Seymour. If Leo Ehrlich did not own shares why is NNVC seemingly keeping shareholders from inspecting the shareholder registry and trading records??
"In real terms the officers and directors have been slowly and methodically stealing voting control of the company for their own self-dealing pursuits." -Brian Brammel Complaint Direct Quote
So now, we believe if you own NNVC shares you quite literally own nothing. You own a subordinated piece of paper without useful voting control that is held hostage by people who control all the value and seem to dictate the terms NNVC shareholders (you) pay them. With Anil and Eugene seemingly controlling the public cash raising machine and together controlling Theracour, which receives the cash and holds all the value, they have created the perfect vehicle to get rich. They combined a public financing vehicle that bleeds shares into the market to unknowing public investors while Theracour and insiders get the money. Where are NNVC's original articles of incorporation and bylaws? They are referenced in the 10ks but we cannot find them filed with SEC as they claim anywhere.
Interestingly, we also could find no evidence Anil Diwan himself was ever elected in any legitimate shareholder meeting…. Nor was a proper shareholder meeting called for first 7 years of company's existence and no proper shareholder meeting called to select the current CEO either?!
"the Board has avoided calling shareholder meetings because the Board knows it would not be able to obtain sufficient votes to approve these transactions and intentionally chose to disregard the requirement of calling such meetings." - Brammel Complaint Direct Quote
If Anil and Eugene did not intend to unfairly enrich themselves at the expense of NNVC shareholders why did they create this unusual structure resulting in their complete control of the company??
Theracour Pharma: Taking Cash from NNVC Shareholders and Giving it to Anil Diwan
In case you were wondering the answer to the question above, read on:
"specifically Seymour (NNVC CEO) represented to Mr. Brammel that Diwan did not want CIMS (Brian Brammel's Company) to be further involved with the company because he felt CIMS was trying to take things away from him and that he (Diwan) felt that CIMS's questions about the licensing agreement were meant to take benefits he had received under the agreement away from him as they were not fair and of market value." -Brian Brammel Complaint (emphasis added)
This sounds to us like NNVC CEO Seymour personally admitting Diwan discussed how the Theracour agreement is not fair to NNVC shareholders and was not of market value. So we believe either CEO Seymour lied here to Brammel, or Chairman and President Diwan lied about the original Theracour agreement being fair and signed off by an independent consultant. Where is this consultant's report and the detailed original Theracour contract? Given this is the (only) important part of NNVC why has this not been provided publicly to shareholders?
Furthermore, Theracour's terms (what we could find) seem egregious to us and not in line with industry standards:
"(1) that TheraCour can charge its costs (direct and indirect) plus no more than 30% of direct costs as a development fee"1
Apparently, Theracour can gouge NNVC for an arbitrarily decided "30% of direct cost" additional fee? As Diwan is 70% owner of Theracour, 70% of this money is his and how much cash he has received is not explained in the SEC filings. Even worse: "TheraCour may terminate the License upon a material breach by us as specified in the agreement." If Diwan and Seymour control NNVC can't they also control if NNVC agrees to a "material breach" and gives Theracour back the IP that NNVC shareholders paid to develop?
Is it a coincidence that now, after seizing total voting control of NNVC, Diwan suddenly hires his own wife at NNVC paying her a very healthy salary and then Diwan goes on to also suddenly decide, apparently without independent opinion, NNVC now needs to pay millions of dollars in build out costs on a building Diwan owns?
NNVC's Absurd Manufacturing Facility: Giving More NNVC Shareholder Money to Anil Diwan
In another example of NNVC Diwan and Seymour extracting shareholder cash, they recently determined NNVC now requires their own cGMP compliant manufacturing facility. They also decided the best way to do this would be for Anil to sell NNVC shares in the open market when SeaSide88's conversion rate was being determined, unnecessarily causing even more shareholder dilution. Diwan then used this money to purchase a building in his own entity "Inno-Haven, LLC" that NNVC would then pay millions of dollars to build out. Allegedly Diwan's personal attorney (also an NNVC shareholder) even oversaw both sides of this transaction! Is there really not a single facility in the world that NNVC could use that was not owned by Diwan? Where was the independent analysis indicating this was the best choice?
Even worse, as of 1/27/2014 NNVC does not have any lease or terms signed for the building it is paying for! NNVC is once again spending resources to develop assets owned by Diwan before establishing the terms or costs it will incur. We sense shareholders are about to get pillaged again.
"NNVC will be forced to comply or miss critical deadlines for its FDA submissions and abandon its substantial investment made for Diwan's asset. Diwan will be in a position to dictate terms and with Seymour will have dictatorial vote in the Company to control the terms of the lease." -Brian Brammel Complaint Direct Quote
Anil Hires His Wife as CFO While Auditor and Internal Financial Controls are Failing
NNVC uses a tiny "no name" auditor repeatedly cited for numerous deficiencies including "failure to perform sufficient audit procedures to test cash", which seems like basic audit work to us. If NNVC's auditor is not even verifying cash then what is it verifying?
We estimate, in the first 24 quarters NNVC was in existence NNVC had to file "notification of inability to timely file" it's SEC filings more than 19 times. Why a company with zero revenue outsourcing virtually all its operations seems unable to get their accounting and SEC filings in on time is baffling.
Shareholders need not worry, however! Diwan recently hired his own wife, "Meeta Vyas," as CFO so she can supposedly look out for shareholders and ensure the financials are honest….
There is no excuse for a public company with more than a few million dollars to not be using a reputable big 4 auditor. NNVC shareholders should demand this to ensure their financial statements are reliable.
NNVC "Science" Verified by Krishna Menon: Apparently With A Record of "False Claims"?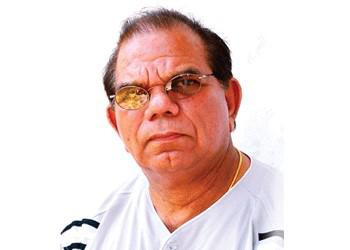 NNVC's "Chief Regulatory Officer", Krishna Menon
Krishna Menon (originally a veterinarian in Jamaica) is not just Chief Regulatory Office but also principal owner and COO of "KARD Scientific" the lab that NNVC uses for their often cited animal models and studies NNVC touts as efficacy evidence. All researchers obviously stake their entire career on accuracy, validity, reliability and honesty yet Menon appears to have more discrepancies than any public executive we have ever seen. Truly incredible.
We will not repeat this hilariously embarrassing article so read this now. Ironically it is authored by a journalist Menon originally contacted to get more blindly supportive media attention.
- India New England Article on Krishna Menon: "Researchers many claims don't check out."
"routine fact-checking by INDIA New England soon revealed that the story of Krishna Menon contained many false claims and exaggerations" - India New England Article
We noticed this story was no longer on India New England's website and some claim it was taken down because it was false. We called India New England and here is what we were told about the article's accuracy: "All entirely true, no question. The only reason we took it down is the editor is no longer with us and this story caused quite a stir, and we grew tired of all the phone calls when the editor who wrote it doesn't even work here anymore."
Amazingly we found even more examples of conflicts in what Menon has publicly said. In his NNVC management biography he claims "a PhD in Pharmacology in 1984 from Harvard University2" and yet in the CTIX management biography (where he is President) he claims "a PhD in Pharmacology from Kerala University3". We don't see how Menon can be telling the truth in both statements.
It seems Menon claimed in 2005 (when NNVC came public) to be "the holder of 7 US patents4", yet when we searched the US patent database we could find no patents of Menon's before he made these claims? Did Menon lie about this or did NNVC fail to do even the most basic of background checks?
Furthermore, allegedly Vivien Boniuk, MD from Feinstein's Institute who has done "research" for NNVC is also a shareholder. Where is the truly independent analysis? Where are the big pharma companies knocking down their door with huge cash payments for exclusive research contracts like BIND? Is it really impossible to find an independent lab to test your drugs that is not owned and run by a company insider?
Instead NNVC shareholders are fed a steady diet of "imminent news," promises and promotion that never materialize into anything meaningful like this absurd 2009 press release about agreement with unnamed "Major Pharma" that turned out to be nothing.
Eugene Seymour and Leo Ehrlich's previous company "Saliva Diagnostics" seems to have essentially gone straight to zero and appears to have received law suits and multiple FDA warning letters5. This defunct company now trades with ticker SSUR for $0.05 per share with $198k market cap (not a typo).

Given all of this, we find it hard to believe anything these people say is true.
NNVC Insiders Are Getting Rich
By our estimates, of the ~$36m in cash NNVC has raised (excluding the recent equity sales, they haven't had time to spend that yet) insiders have collected ~$8m in compensation, a full 22% of every dollar they have received. This excludes any sums received by Theracour which would further enrich Diwan and Ehrlich received by Diwan or Ehrlich, and any KARD compensation Menon received. For example, as 70% owner of Theracour, Diwan is entitled to 70% of the ~$36m in "Series A Preferred Shares," or $25m in value if converted into shares at current stock price, that he created and paid himself.
NNVC then spent another $7m on SG&A (whatever that includes for a company with basically no operations). These two items alone are a full 42% of all the money NNVC has raised. We estimate NNVC has only performed testing on ~5k animals which makes the ~$20m "spent" on R&D over the past 7 years also very questionable.
How have the millions of dollars of insider compensation and expenses been financed? By heavily diluting shareholders of course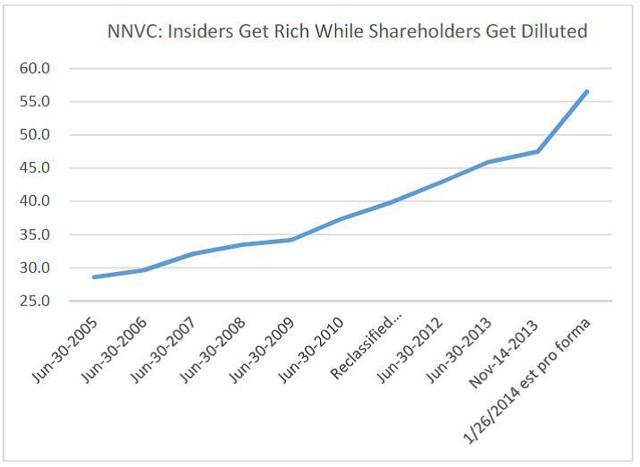 Continuously Using RDOs Leaves NNVC Vulnerable to "Death Spiral"
"I don't give a $h*t what the market price is, I just want to get this done quickly…"
- NNVC CEO, Eugene Seymour from Brammel Complaint Email Exhibit (apparently displaying his attitude towards shareholder dilution while discussing terms of yet another dilutive capital raise.)
Most companies sell equity to institutional investors directly when they need cash. Not NNVC, as they rely on a special toxic type of equity financing called a "Registered Direct Offering" or RDO. Instead of placing shares of stock with long-term supporters of the company, RDOs instead are typically offered at enormous discounts to hedge funds who usually dump the shares into the market as quickly as possible. For instance, NNVC's last RDO sold shares at $5.25 when shares traded as high as $6.54 the previous day, and NNVC still had to throw in ~2.6m warrants to get the deal done. Another RDO NNVC did with "SeaSide88" was offered at a 26% discount to the previous day's price, included a 10% dividend on unconverted shares, and had warrants.
The risk in this is that NNVC becomes what we call an "inception company" because it only exists as long as shareholders believe it exists. They NEED you, the public shareholder, to keep buying the stock or these RDOs stop working as there is nobody to buy the discounted stock the hedge funds can sell into the market. Once the share price breaks down, it requires an ever increasing amount of shares and warrants at increasingly large discount to generate the cash required, until shareholders get diluted into oblivion. Many shady junior gold mining companies are experiencing this dynamic currently.
In just the last 3 months NNVC has been diluting shareholders and selling shares to the market hand over fist with 2 separate deals for ~$30m in the past 5 months. NNVC's previous RDO sold stock at $3.50 per share6, which is substantially below where the stock is now. Anil Diwan himself has also sold stock into the open market in the high $2s. If NNVC stock stays this elevated, we expect continued RDOs to provide insiders cash.
Do you think Diwan and NNVC are selling huge amounts of stock because they think the stock is undervalued? Do you think there could be any connection between the company needing money and all the conferences attended and stock promoters? Now that they have the money what do you think happens to the stock next?
NNVC Management Response: "Total Bull$hit"
We had an investor contact NNVC on the phone and, when discussing the complaint, the company representative was obviously shaken and responded loudly "that issue is complete Bull$hit." NNVC claims since there is not a big monetary demand that there is nothing to worry about but we believe that clearly misses the point. Some incredible allegations have been brought to light and if some of these are true there is very real risk NNVC faces severe punishment from the SEC or worse. This complaint is just the beginning and we believe once Seymour and Diwan, things are only going to get worse. Otherwise why was NNVC in such a hurry to do two RDOs so quickly? God knows how bad it really is inside NNVC and there could be many more lawsuits of increasing severity that could result in the end for this company in our view. Furthermore, NNVC only survives due to a consistent stream of shareholder money and so when public investors decide "enough is enough" NNVC will cease to exist. Taking drugs through the required FDA stages can easily cost hundreds of millions of dollars which NNVC does not have. Unfortunately we did not receive articulate responses supported by facts but instead received more useless blanket statements. We believe NNVC needs to hold an open and public conference call with an opportunity for all investors to voice their questions and then NNVC needs to respond in detail to all allegations with responses supported in documented fact. Otherwise, they lose all credibility and should resign.
NNVC Valuation Completely Detached From Reality
Shareholders have recently been willing to pay $4.60 per share, based on our estimate of 56.4m shares, gives NNVC an eye popping $260m market cap for this "business." Even if you assume NNVC's licenses from Diwan's Theracour are based on legitimate science AND ever shown to be valuable AND you believe NNVC management will let shareholders keep the upside (all of which we doubt) NNVC's current valuation STILL makes zero sense:
For example, BIND therapeutics, a clinical stage nanomedicine biotech platform company (unlike NNVC) has formal collaborations with Amgen, Pfizer and AstraZeneca for development and a potential game changing (BIND-014) compound already in phase 2 clinical trials for lung and prostate cancer. BIND theoretically has enormous potential payments of up to $1b in upfront and milestone payments with $450m potentially pre commercial7. BIND has received millions in upfront payments from AMGN, PFE and AstraZeneca with these huge pharma partners also agreeing to pay for development costs. BIND even has $80m in cash!
NNVC has none of these positives yet NNVC trades at a much higher value!! Even if you choose to ignore all the scary NNVC red flags above (BIND appears to have none of these) NNVC at a minimum should trade at a lower valuation than BIND, which alone indicates more than -30% to -40% downside per share depending on the appropriate discount. And this assumes you believe NNVC is a legitimate company with good management looking out for your best interests.…
NNVC trades for 21.5x tangible book value and a huge premium to other obviously superior biotech companies so we caution that as this story comes unwound there is almost no downside support. We expect to see NNVC trade -80% or more from here, as NNVC stock has done in the past.
We think NNVC should trade for less than cash given egregious dilution and cash burn (biotechs often trade for less than cash for these reasons) but even applying a generous premium to NNVC gives a per share value of less than $1 or -82% downside.
CONCLUSION
The early stage biotech industry is tough for shareholders under the best circumstances. Well-funded companies staffed with honest and legitimate scientists putting shareholder value first, still fail constantly. NNVC has burned ~$33m in cash over the past nearly 7+ years and done essentially nothing as far as we can tell except dilute public shareholders, make insiders rich and develop Anil Diwan's technology.
Even if you believe NNVC has legitimate technology with the best management team, who you believe will put your shareholder interests ahead of your own, NNVC valuation still makes zero sense. With 10k+ publicly traded companies and thousands of life sciences companies, we cannot imagine why anyone is unable to find something better to do with their money than "invest" it in this worthless shell where shareholders own virtually nothing and management seems intent on extracting all the money for themselves. NNVC is clearly held together with scotch tape and we recommend investors sell their shares immediately before this house of cards comes crashing down.
Disclosure: I am short NNVC. I wrote this article myself, and it expresses my own opinions. I am not receiving compensation for it. I have no business relationship with any company whose stock is mentioned in this article.