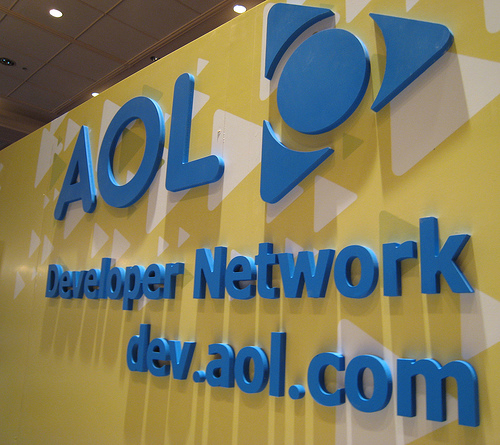 AOL Inc. (NYSE:AOL) reported earnings Wednesday and investors displayed their displeasure by dumping the stock. AOL shares fell 14.46% yesterday ending the day at $23.96. AOL earnings fell way short of analyst expectations. EPS was 32 cents per share which was substantially lower than the 70 cent projection. Revenue came in at $664.3 million below analyst estimates of $670 million dollars due to a drop in subscribers. As I noted in previous posts, I believed that analysts were way too optimistic on AOL's earnings and felt that the stock was overvalued at $28.
There is some good news however. Costs are getting under control at AOL and the company did increase its market share in the search market. CEO Tim Armstrong stated that the company is transitioning into a media company and believes that growth will return in Q1 of 2011. Armstrong said that ad demand is strong across a number of AOL sites. AOL is unloading businesses that have dragged down revenue such as ICQ and Bebo. AOL lost 47 cents per share to restructuring and amortization costs. So if those were added into the numbers, AOL would have made 79 cents per share.
Analysts are expecting $2.60 a share from AOL for the year. I don't see any way that AOL hits that number. Until AOL has earnings growth you can conservatively figure AOL's earnings to continue declining at a double digit rate. Revenue is expected to decline 14.5% to 23% for the year. At some point AOL will become a value play. I think at around $18 a share. Until that time investors should stay on the sidelines because AOL has yet to prove that the stock should trade at its current price.
Disclosure: I do not own any shares of AOL.