You know the expression: when it comes to gambling, the house always wins. And the house is placing its bet on Singapore.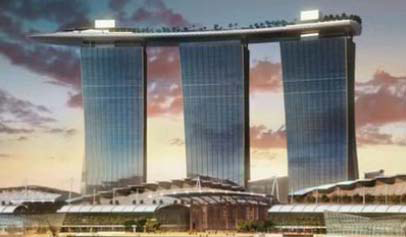 Source: marinabaysands.com
This week, the Marina Bay Sands resort and casino (a $5.9 billion project of Las Vegas Sands (LVS)), will open in Singapore; this will be the country's second casino - the first opened in February. Why does this matter? Because Singapore is the financial hub of Asia, and this is further proof of its position as a global business and tourist destination.
But that's not all. The real headline is Singapore's GDP. Economic growth reached 32.1% in the first quarter this year. That is not a typo… Singapore's economy grew 32.1%; this is the fastest pace since 1975. And the government raised its growth forecast for 2010 (for the second time) to 7% to 9% - up from 4.5% to 6.5%.
click to enlarge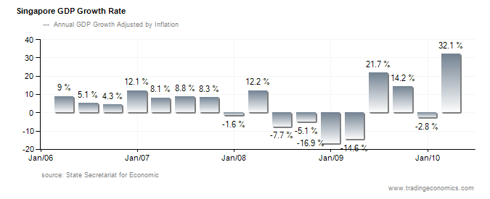 Isn't it risky for an economy to grow that quickly? The short answer: possibly. Blockbuster growth can lead to inflation (and pricing bubbles). But it's not just about how quickly an economy grows, it's how the government handles it.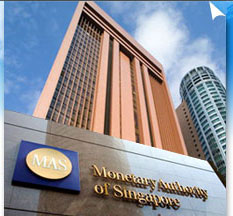 Source: Monetary Authority of Singapore
The Monetary Authority of Singapore is proving to be worth its salt. On the heels of the GDP announcement, the agency quickly took measures to make sure this growth doesn't have unintended consequences. How? The central bank undertook a one-time revaluation of the Singapore dollar, followed by "modest and gradual appreciation". What does this mean? It means that Singapore's currency is now stronger, so the tourism and trade that jetted growth will moderate a bit. This will tame growth (and potential inflation).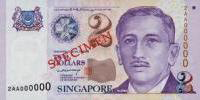 Source: Monetary Authority of Singapore

A few weeks ago, I mentioned Singapore in a list of investments focused on overseas growth opportunities. And this Asian Tiger is worth mentioning again. As a reminder, if you are looking for exposure to Singapore's economy, look at the MSCI Singapore Index, with top holdings in financials and telecommunications.

It is encouraging to see 32.1% growth coming out of the fog of a global financial crisis. It is more encouraging to see a government that is ready to move swiftly to stem the tide of runaway growth (and runaway inflation). The house has put its money on the table…and with Singapore in its cards, it's got a pretty good hand.

Disclosure: None