Currently, there are a few comparisons among the present chart picture and the start of the massive sell-off in the year 1929. What's even more astonishing, the characteristics between the Dow Jones 1929, Dow Jones 1987 and Nikkei 1989 crashes are very similar. Will the next stock market crash soon knock on our door?
The similarities between 1928 and now are amazing (see chart below):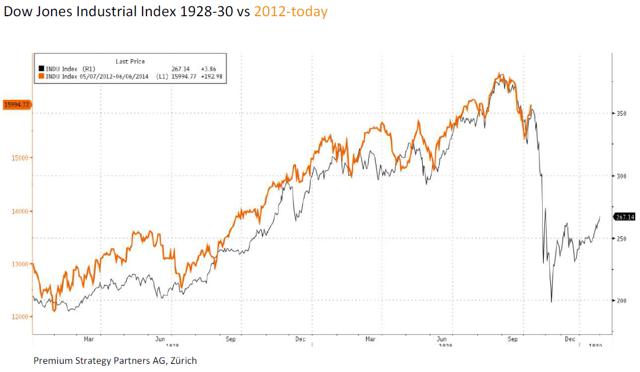 It's even more amazing or frightening if we compare the similarities to other major corrections (see chart below):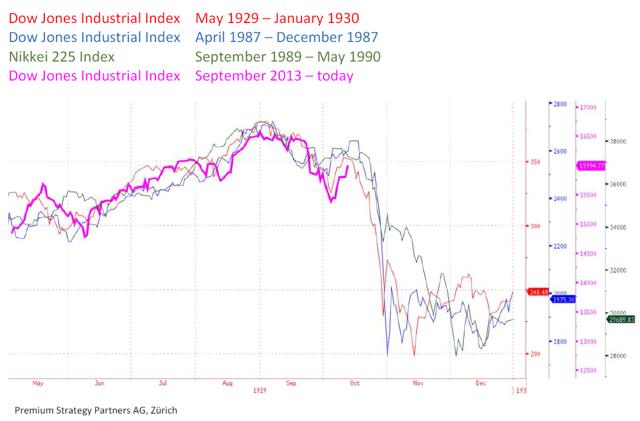 We think the risk is pretty real. We would be exactly on the historical pattern if the Dow Jones Index breaches the 15,300 support level. However, we know history must not repeat itself. We shouldn't forget, the present situation is very different than in 1929: Central banks are ready to support markets (with whatever it takes), stock market valuations are fair or only modestly expansive, bonds don't offer enough yield and aren't a reasonable alternative to stocks. That doesn't completely negate a crash but it does suggest support a fast recovery. In case we got hit by a massive sell-off running into a comparable crash/correction such as in 1929, markets would fall further and hit bottom after 3 years (see chart below).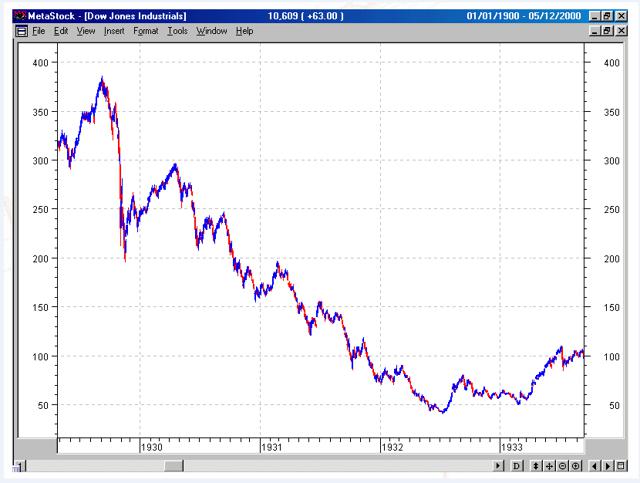 Our road-map tells us, to massively reduce exposure if we breach 15,300 points in the Dow Jones Index. Until that happens, we remain invested in quality names such as McDonald's (NYSE:MCD), Philip Morris (NYSE:PM), Procter & Gamble (NYSE:PG) or Coca Cola (NYSE:KO). Should the current Emerging Markets woes subdue and EM FX rates appreciate, those US multi-nationals should feel less pressure on earnings and catch up. On the other hand, reducing exposure (selling equities and a short position in SPY) will be key to survive a potentially brutal fall if the Dow Jones Index breaks 15,300.
Disclosure: I am long KO, PM, MCD, PG. I wrote this article myself, and it expresses my own opinions. I am not receiving compensation for it. I have no business relationship with any company whose stock is mentioned in this article.