In January of 2014, Merck Pharmaceuticals (NYSE:MRK) announced its intention to sell off the company's consumer brands division, which includes well-known products like Claritin allergy pills and Coppertone sun protection products (see brands below). Merck acquired the division as part of their acquisition of Schering-Plough in 2009, and many experts expected the sell-off to occur, possibly as part of a joint venture or sales swap.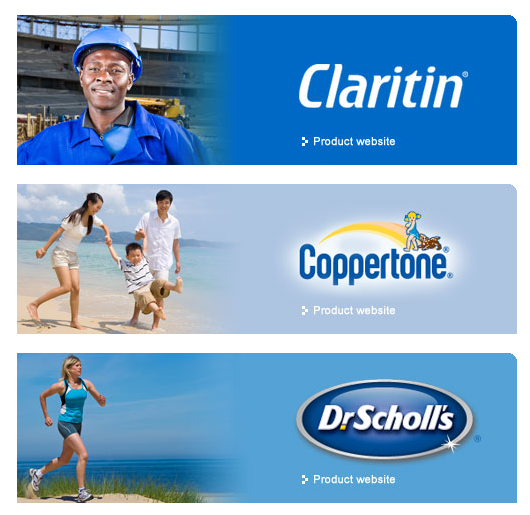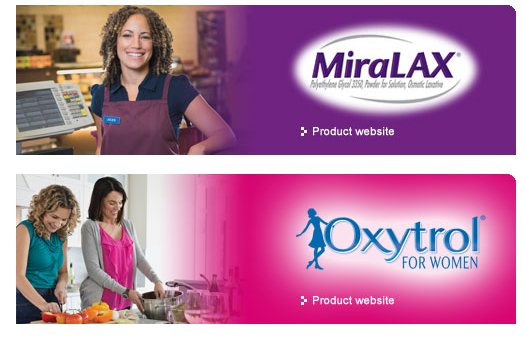 (Source)
Merck's Decision to Sell Off
The company's consumer brands division was previously part of deal under consideration with Novartis AG for their vaccine and animal-health units. However, when the talks failed to produce a deal, Merck made it known that they would be willing to sell the consumer brands outright. The deal could fetch as much a $10 billion for the company, according to some estimates.
Merck's decision echoes an industry-wide trend to consolidate operations and concentrate on more revenue-rich areas of the business. Reuters reports that Morgan Stanley is helping Merck to line up prospective buyers for the unit. Final bids are likely to be due at the end of next month.
Consumer Brands Performance
The consumer brands portion of Merck reported $1.9 billion in sales last year. This figure is only 4 percent of the company's overall revenue of $44 billion. CEO Ken Frazier made it known that this lack of global scale is part of the reason why the unit is being spun off. The move is expected to benefit the company's overall operations. Most of the revenue was concentrated in the United States, with $1.33 billion in sales. The additional $568 million came from international markets. Claritin, the successful over-the-counter allergy drug, accounted for $471 million of the total figure. However, other popular products, such as Afrin, MiraLAX, Dr. Scholl's foot items, Lotrimin, and Tinactin, also helped to boost sales. Sale of the consumer products line would allow Merck to concentrate on other facets of the business.
See consumer care sales at the bottom end of the Merck Q4 2013 chart below, as well as its decrease from Q4 2012.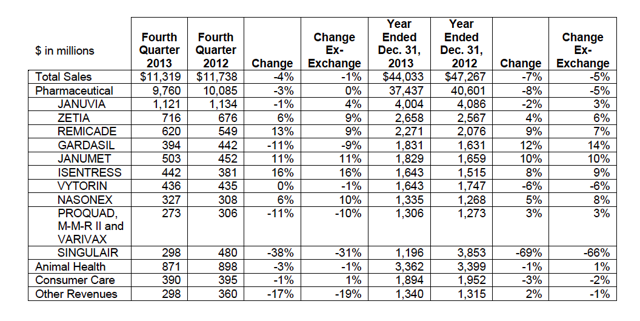 (Source)
A Timely Decision
Merck's decision to re-focus on its core aspects is well-timed as its cholesterol-loweing drugs could be in jeopardy, following the release of new treatment guidelines released by the American Heart Association, in collaboration with the American College of Cardiology. Under these new guidelines, manufacturing cholesterol-lowering drugs will not likely be as profitable as before, due to the fact that statin drugs are not protected by a patent; thus, competition is high, manufacturing inexpensive, and profits lower.
Securing Merck's Future Success
Merck foresees higher revenues by concentrating on their current line of therapeutic products, especially their diabetes and cancer drugs. With a number of new drugs stalled in the pipeline and the aging of its drug Januvia, Merck is hoping to focus its position in the industry, as well as tighten its operations. The company has announced it plans to cut 20 percent of its workforce globally and has hired a new chief for research and development.
The move to shed the consumer brands and animal health divisions, focus on its current products and re-organize its R&D efforts is expected help Merck maximize its profits in the coming quarters--building on its currently strong upward trend.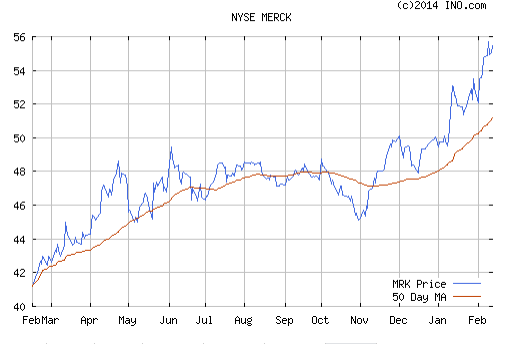 Disclosure: I am long MRK. I wrote this article myself, and it expresses my own opinions. I am not receiving compensation for it (other than from Seeking Alpha). I have no business relationship with any company whose stock is mentioned in this article.