We all know that Herbalife (NYSE:HLF) is set to report earnings today after the market closes. The company, which has been mired in the face of allegations of being a pyramid scheme since late 2012, is expected to post what would otherwise be good numbers - $1.25/share in earnings and quarterly revenues up 20% from the same period of last year.
The company has already come out and said to expect net sales of $1.27 billion and EPS of $1.26-$1.30. We knew this already, and that news is already priced into today's $67 share price.
(source - Yahoo! Finance)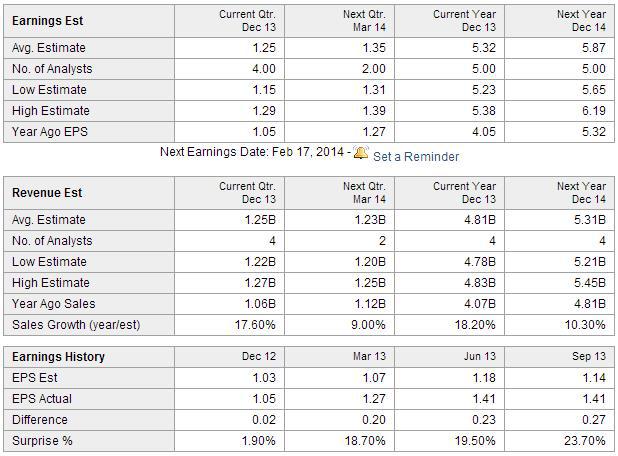 The company, after announcing it was offering $1 billion in convertibles to fund a stock buyback hasn't made the massive move upwards that most people thought it was going to on that news. Additionally, we found out last week that Bass and Druckenmiller have completely sold out of their stake in the company, while George Soros had trimmed his stake to 3.2 million shares from 5 million shares at the end of 2013.
Did he continue to sell through 2014? We'll find out sooner or later.
The thing is, that since Herbalife's main headlines all revolve around whether or not the company is a pyramid scheme, it takes away from the potency of the numbers. What's the good in earning millions more than last year if the method is which you did it is what's really in question? It's like going out and robbing a bank to pay off credit card bills in order to raise your credit score. Yes, your score is now 800, but you also happen to be a wanted man.
It just doesn't make sense.
So, with regards to addressing the issue of its business plan on this call, the company has a few options. They can either not talk about it at all (most likely), which would likely not do anything to put confidence into the company, regardless of what numbers they post. They also have the option of potentially doing some of their patented "rule changing" - i.e. along the lines of changing what they call their distributors. They might announce something like increased vision on how they track product sales, new rules for distributors, or some other meaningless non-implementable change. This would also likely be looked at as a backhanded acknowledgement that something needs to change and perhaps the company cannot continue "as-is", under the eyes of regulators.
That's not to say I don't think the stock is going to move on the news that Herbalife releases after hours. I hold only puts now, but I wouldn't be opposed to a straddle position into earnings today - as really anything this company has done over the last year has caused wild swings in the share's price. There's tons of traders that love the action in this stock.
Then, of course, we have the opportunity for the company to use earnings as a forum to disclose anything that it needs to that investors may or may not already know - whether good or bad, this could be the forum the company uses to explain why investors like Ichan and Stiritz remain hanging around, or to offer insight as to additional regulatory involvement.
The general gist is that the focus isn't going to be on the numbers for Herbalife today. Aside from the numerical data already being priced in, bulls and bears alike are going to be looking for news out of the company and answers to questions regarding the validity of the company's business model.
I'll have my popcorn ready today after market. Best of luck to all investors.
Disclosure: I am short HLF. I wrote this article myself, and it expresses my own opinions. I am not receiving compensation for it (other than from Seeking Alpha). I have no business relationship with any company whose stock is mentioned in this article. I hold mid-dated HLF puts and may open a straddle before earnings today.